Do you remember when, as a wee toddler, your child had an intense fascination with asking 'why' to everything? Why the sky is blue? Where milk comes from? Why he or she only got presents on birthdays and during holidays?
Well parental dismay notwithstanding, The Boeing Company believes that the function underlying a child's drive to ask why is the same function that has put a man on the moon, created cures for some of the world's most deadly diseases, and helped connect billions of computers around the world. Natural curiosity, Boeing believes, is something to be celebrated and explored—and this year, they made sure to share it with parents and children around the world.
As part of its 100th anniversary celebration, Boeing engineers have developed an audacious program designed to indulge that natural curiosity that runs rampant through children (and adults!) through the 100 Days of Learning campaign, exposing them to amazing STEM-related concepts and content. Partnering with Iridescent's Curiosity Machine, Teaching Channel, PBS LearningMedia and Above and Beyond, the 100 Days campaign delivers a series of awe-inspiring lesson plans, videos, interactive media, and design challenges to help parents and teachers inspire the next generation of innovators.The best part about the program is that it's truly stimulating: it doesn't merely replicate what children get from teacher and textbook. Many of the programs are designed specifically to be challenging through interactive digital modules, showing kids that difficult things can be overcome if they stick with it.
You can check out the entire website here, but in the meantime, here are some very cool, at-home challenges you and your kids can undertake to get a taste for what aeronautical engineering is all about: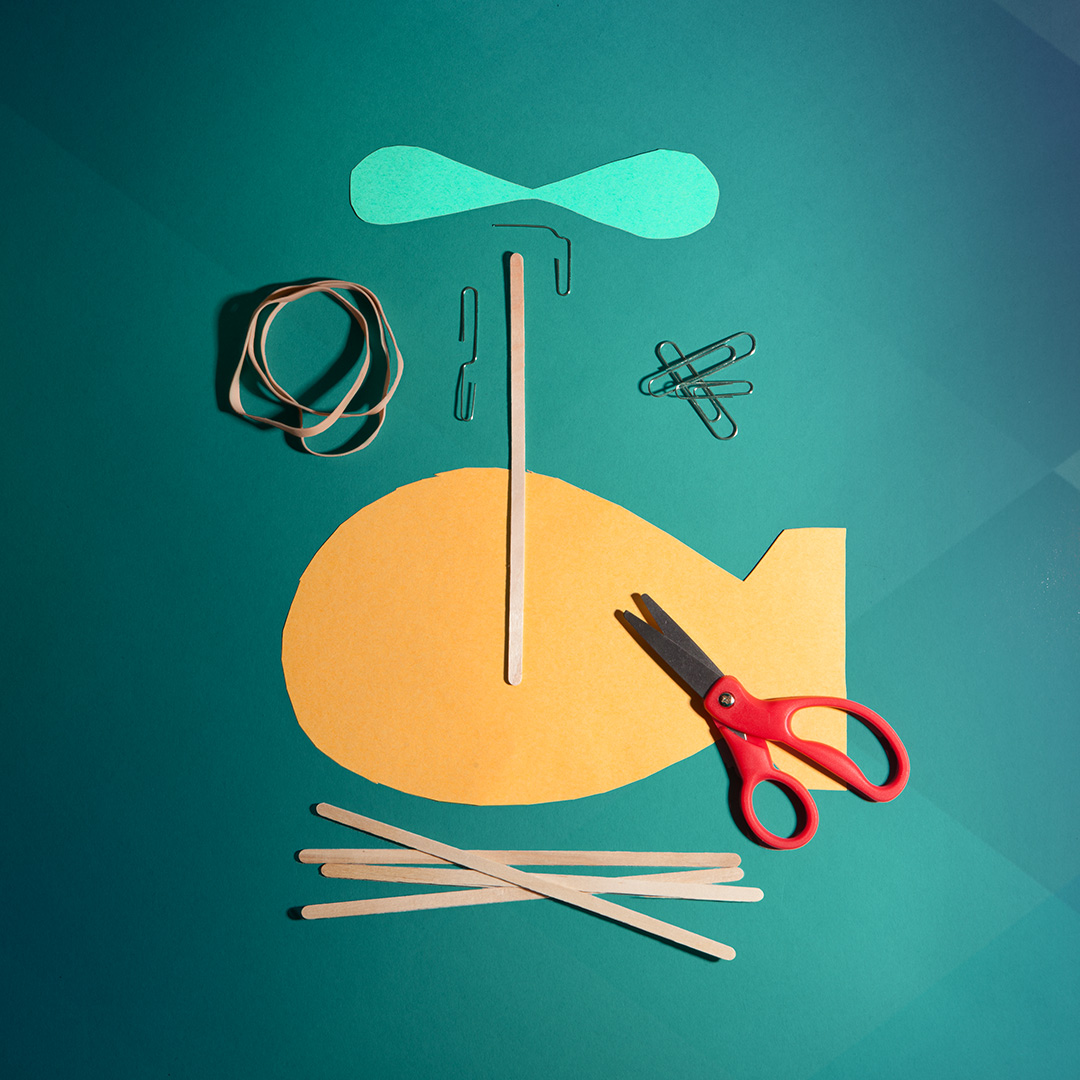 1) Build a plane. Using a rubber band or balloon, can you create a plane that can fly straight for 5 feet?
Cardstock or manila folders
Long balloons
Tape
Dowels or skewers
Scissors
Optional:
o Springs
o Rubberbands
o Paper Clips
o Straws
2) Build a helicopter – build a helicopter that can fly 10 feet in the air and stays up for 3 seconds while holding a penny.
Nose-hook propeller
Popsicle stick
Long rubber bands
Paperclips
Cardboard or stiff paper
Penny
3) Engineer a self-deploying device – Build a device that will launch itself, inspired by the way satellites deploy in space.
o Tape
o Scissors
o Small container or small box
o Long rubber bands
o Cardboard
o Dowels or skewers
o Scissors
o Five small boxes and one large box
o Straws
o Dowels or skewers that fit inside the straws
Check out Boeing's 100 Days of Learning Video: