The seasons are changing and more of the lingerie that you adore is coming into stores and online shopping. Let's get busy discovering lingerie styles for Spring.
You will find that spring is as fashionable as any other season and the new styles are out for you to try. The ones that you will find here are picked by several specialists who know the lingerie market.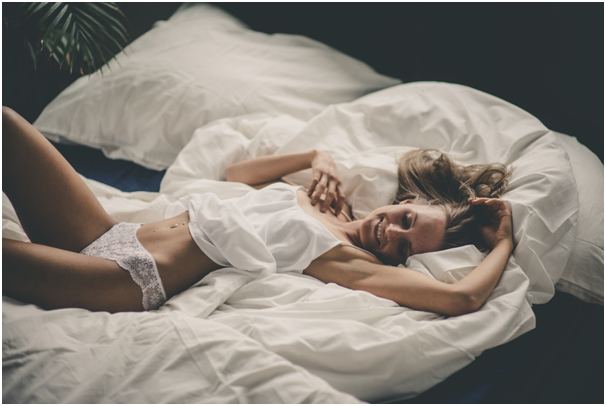 Why Silk?
Before we name the top lingerie styles that you can indulge in, let us find out why people love silk and why you need to make sure that you consider when lingerie shopping. There is so much that people love about it and these are their top qualities:
It has Royal Roots– Silk has been the royal fabric of the oriental world and for good reason, since it's time to produce and skilled craftsmanship needed to design a garment trumps other fabrics.
Lustrous– this is a word that means soft to the touch against the skin. Feels like luxury all the way.Besides its luxurious softness and lustrous beauty, there are other qualities of silk that other fabrics simply cannot match.
Elegant– there is something about feeling elegant even when in sparse clothing that makes you feel confident. Silk nightwear is free of any potentially irritating added chemicals and contains natural substances that ward off various environmental allergens including dust mites, mold, and fungus.
Kind to the Skin- if you want to feel delicately caressed by what you are wearing underneath, then you will want to slip into some silk. The way that silk nightwear glides over the skin is something you'll desire when looking for lingerie pieces.When you wake up after sleeping in a silk nightwear, your body will be better hydrated than if you slept in other fabrics. This is a great beauty tip for those with dry, flaky skin.
With ultimate comfort and feeling of luxury, your confidence will rise in silk lingerie.
Here our Popular Picks of Silk Lingerie:
In the style section, we have the following kinds that you can wear:
Lace Cheeky
This is the kind that has the underwear modeled to look like boyshorts but not quite. They will accentuate your rush and accentuate your curves.
Silk Tap Pant and Silk Camisole
The silk tap pant has been made to fit loosely paired with a matching silk camisole. You will find it easy to lounge around in. The comfort that it gives is a different level in itself.
Silk Gown
A long gown is a full-length nightwear dress that is elegant and dramatic and can make anyone feel like a princess.You can transition the gown from night to day, creating a street look by pairing it with chic sandals or sky-high heels.
Lace Lined Silk Bra and Panty
These pieces are usually matching set making you feel elegant and put together.They will make it easy for you to look and feel enticing for any occasion.
Prioritize comfort and quality designs when exploring various lingerie styles.