I have a confession to make. I'm an addict. I have a serious addiction to the Keurig Coffee Maker. My husband is addicted as well. I clearly remember the first Keurig coffee maker I brought home. My husband took one look at it and said to me, "Honey, you know I'm a simple man". That was four-years-ago. Now he can not drink coffee unless it comes out of the Keurig. He even has one in his office at work.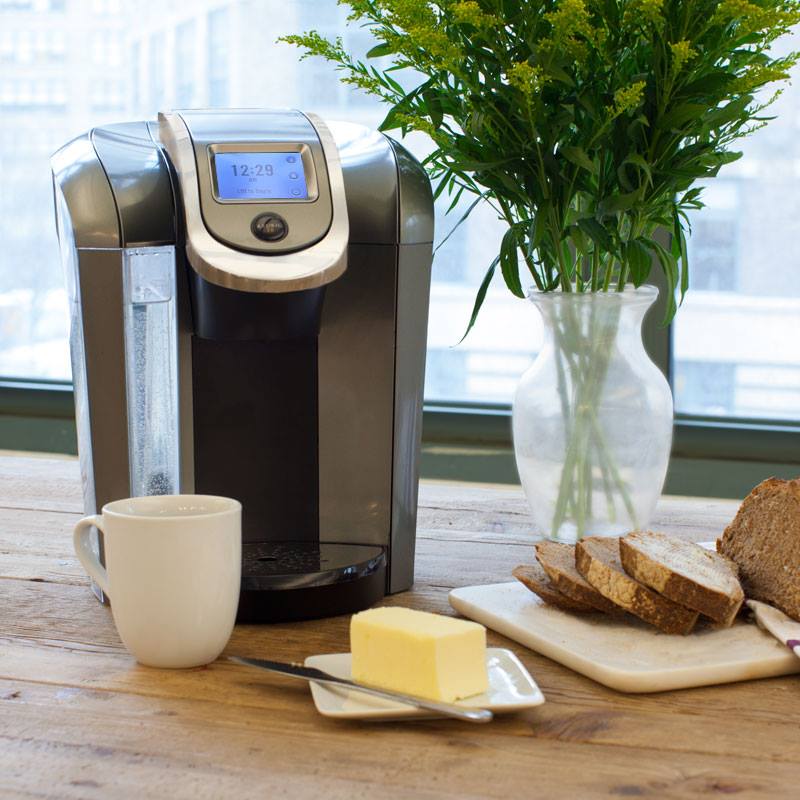 Over the last four-years we've had several different versions of the Keurig machine. And we've LOVED every single one of them. But I have to admit the new Keurig 2.0 has us both basking in glory!
First let me say, no other version of the Keurig has ever had the ability to make a single cup of coffee AND an entire pot of coffee. But the new Keurig 2.0 can do both! How cool is that? I also love that it has a customizable nightlight in the water reservoir. One of my favorite things about the new Keurig 2.0 is that it has a strength control setting for brewing bolder coffee. Sometimes I like a stronger coffee so this option is simply amazing to me! And the new Keurig 2.0 K450 comes in a beautiful new color of Marsala. I absolutely love the new look of this Keurig.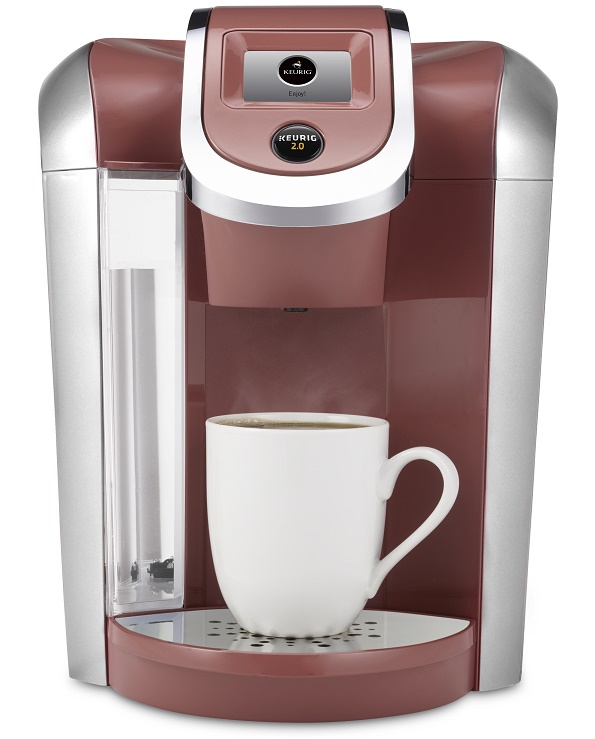 The water reservoir is larger too, holding 70 full ounces, making filling it less often for those of us that drink coffee all day long. It comes with a color touch display that I love. It's so easy to select the coffee size you want to make. And I love that it makes nine (9) different sizes of coffee. Sometimes I want a small cup and sometimes I NEED a pot. Oh, and it has a programmable clock too!
With a Keurig Coffee Maker you have more coffee flavor options than any other coffee maker brand. Keurig has over 400 coffees, and specialty beverages. Including teas, and hot coco from many of your favorite brands.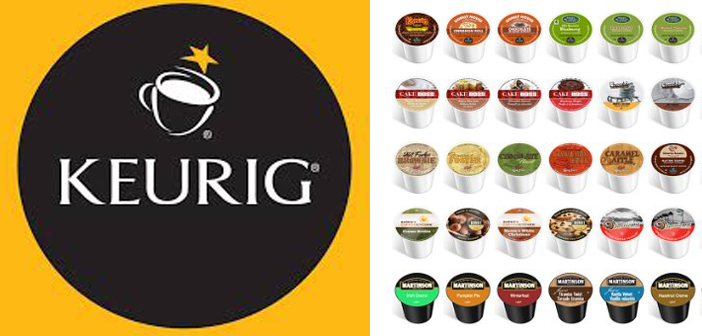 If you're looking for the perfect gift for mom this Mothers Day, if she is a coffee fanatic like me, I guarantee you that she would absolutely love to have the Keurig 2.0. which is also reasonably priced.
Connect with Keurig: Check out their amazing selection of Keurig Coffee Makers. | Visit them on Facebook to keep up to date. | Or Keep up to date with them on Twitter.