I know we are only going into winter, so it probably sounds silly to already be thinking about your backyard getaway already. Although winter seems like it lasts forever in New York state, all of the sudden spring will be here. Why not start making your plans ahead of time and then you can purchase without feeling rushed to make a decision. Trinity has some awesome items to help put your backyard into the scenario that you are wanting.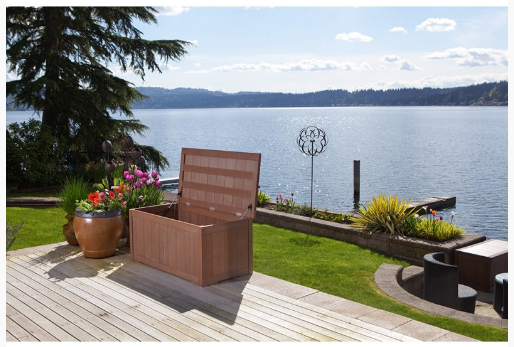 One of the items that caught my attention right away was the Trinity Ecostorage™ 70 Gallon Deck Box – Amber Brown. I would love at least two of these to store my porch furniture cushions in as well as outdoor toys for my grandchildren to play with when they come to visit.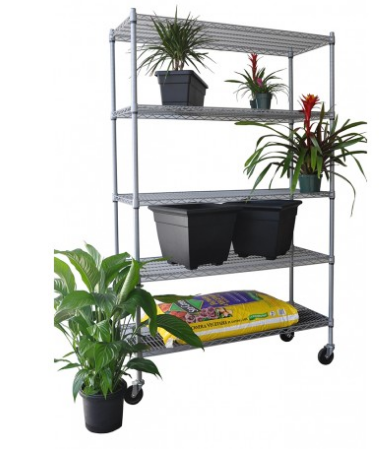 I also want to put a few of these Trinity 5-tier Outdoor Wire Shelving Rack | 48″ X 18″ X 72″ on my deck to hold my vegetable plants. I enjoy having a little garden but I would rather not have it in the ground. This is mainly because our ground is like clay and very hard to dig into. I will be using a few for storage in our garage just to keep organized.
About the Trinity 5-tier Outdoor Wire Shelving Rack.
This can be used for any indoor/outdoor or wet/dry use. With an 800 lb weight capacity per shelf on feet levelers, it can hold your gardening supplies, plants, tools, and everything in between. Assembly requires no tools and uses a slip-sleeve locking system which allows shelves to be adjusted in 1-inch increments.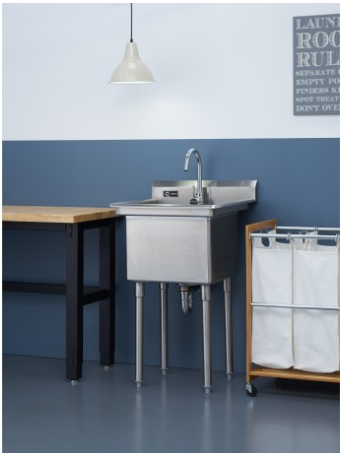 In "my backyard getaway" I want to add a utility sink. This is an awesome idea for rinsing off the kid's toys, muddy shoes and whatever an outside sink will make easier. The Trinity Stainless Steel Utility Sink is big enough to get the job done but small enough to be able to be tucked next to a cupboard or a moving cart/bench.
About the Trinity Stainless Steel Utility Sink.
The TRINITY Stainless Steel Utility Sink is the ideal blend of quality, function, and value. This versatile sink is ideal for any kitchen, laundry, mudroom, or garage. It is also perfect for any food-related business. The 16-gauge, 304 stainless steel sink accommodates a large variety of items that need a wash, and its durable construction ensures a long life in any setting.

Visit Trinity on their Social Media below:
Facebook | Pinterest | Twitter| Website