I've seen unicorns on everything from Starbucks drinks to T-shirts to slippers. Even adults are obsessed with unicorns (sometimes even more than the kids are). It's a trend that continues to pick up speed in every category from home decor to fashion to food.
One of my favorite brands, Faber-Castell USA, created a fantastic product earlier this year that we included on our Sensory Post called Happy the Hedgehog. Imagine how excited I was when their newest pet, Sparkles, landed in my office:
Just like Happy, Sparkles is a weighted, reversible sequined pet with various felt stickers to use to create your own unique pet. But it's a UNICORN.
The sequins are really bright and fun, and though the colors are slightly more feminine, we found the boys were just as obsessed with Sparkles as the girls were. For fidgeting and sensory overload, Sparkles did the trick to engage and provide a calming effect.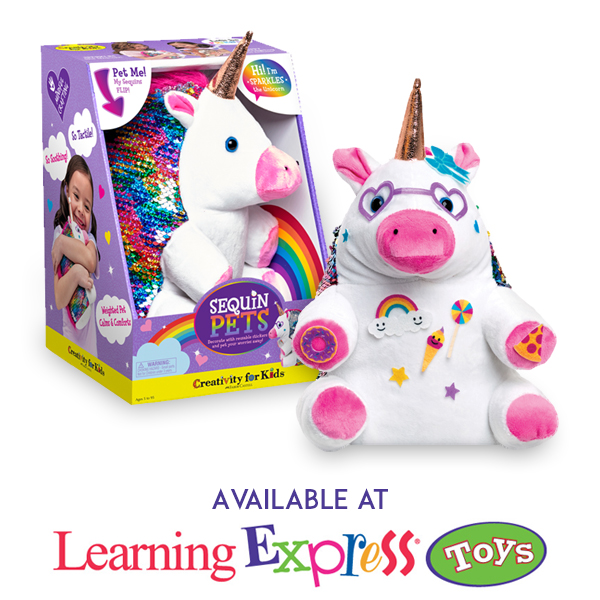 Sparkles is $24.99 and is exclusive to Learning Express toy stores starting this month and throughout the summer. Come fall, Sparkles will be more widely available at other online retailers and big box stores.
I don't know about you, but I don't see the unicorn trend ending any time soon! Are unicorns just a fad or do you think they're here to stay?