Halloween is just around the corner and kids are already anticipating the treats they'll receive from Halloween parties and trick-or-treat time. Many parents, however, are concerned about the amount of sugar that their children will be getting throughout the season. I, for one, have been on the lookout for great treats for our trick-or-treaters that they will love without adding to the massive stockpile of sugar that they'll be bringing home. While I don't mind a little candy now and then, things can get out of hand on Halloween night!
Though sugary treats are one of the finer things in life, there are so many downsides to overindulging. Obesity is a serious concern for children and adults, alike. Processed sugar can cause inflammation in your body. And, of course, there are all of the dental issues that can pop up, as sugar promotes tooth decay. Sugary sweets are definitely something to only be eaten in moderation.
Halloween Treats: Sugar-free Organic Lollipops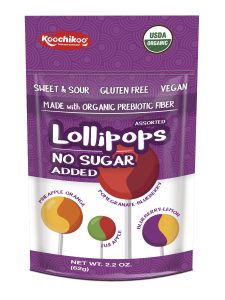 Handing out small trinkets as Halloween treats can be a fun way to avoid sugar, but we've found a way to give kids the candy that they covet without adding processed sugar or chemical sweeteners to the mix. Koochikoo Organic Lollipops have no added sugar, making them a great choice for a Halloween handout! They come in a variety of flavors that everyone will love and are full of added benefits that will make parents feel good about giving their kids a yummy treat.
Often, when you hear the words "sugar-free", your mind immediately goes to artificial sweeteners that are chemically based and not at all natural. However, there are ways to have sugar-free candy without using these artificial products. Koochikoo uses organic tapioca fiber which is a natural way to sweeten food to about 60% of the sweetness of sugar.
In addition to being a natural sweetener, tapioca fiber is also a prebiotic fiber source, which helps with digestion and promotes healthy bacteria in the gut. Each pop contains more than 5 grams of prebiotic fiber, making them a great source to help supplement your recommended daily fiber intake.
Choose from Delicious Flavors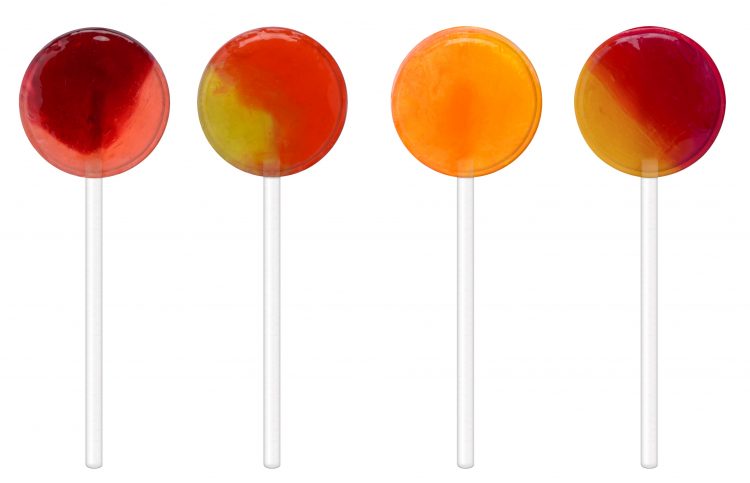 These organic lollipops come in 4 delicious superfruit flavor combinations, ensuring that everyone can find a flavor that they like. Flavors include:
Fuji Apple
Blueberry Lemon
Pineapple Orange
Pomegranate Blueberry
Koochikoo pops are USDA certified organic and are manufactured in a gluten-free, dairy-free, and peanut-free facility. They are also certified KOF-K Parve for those who keep kosher. For additional allergen and dietary information, please be sure to check the packaging.
Fill your candy bowl for the trick-or-treaters with something that you can feel good about handing out. Or simply grab some sugar-free organic lollipops to swap with your kids for the sugary treats when they're out scouring the neighborhood for goodies! Koochikoo will be a great addition to your Halloween treats! No tricks involved!
Stock up now for Halloween! Check your local TJ Maxx, Marshalls, or HomeGoods to pick up Koochikoo Sugar Free Organic Lollipops or pop over to the Koochikoo Amazon store to order online. Use the code lollipower at Amazon checkout to get a 10% discount on your purchase.