It's common to have thoughts and worries about stretch marks during pregnancy. Millions of expecting mothers all over the world think about this on a daily basis. While genetics may play a role in whether or not you may be susceptible to stretch marks, there is also a product that you can use to help as well! You don't have to just sit back and wait and see if those stretch marks appear! Instead, try this simple way to prevent stretch marks during your pregnancy.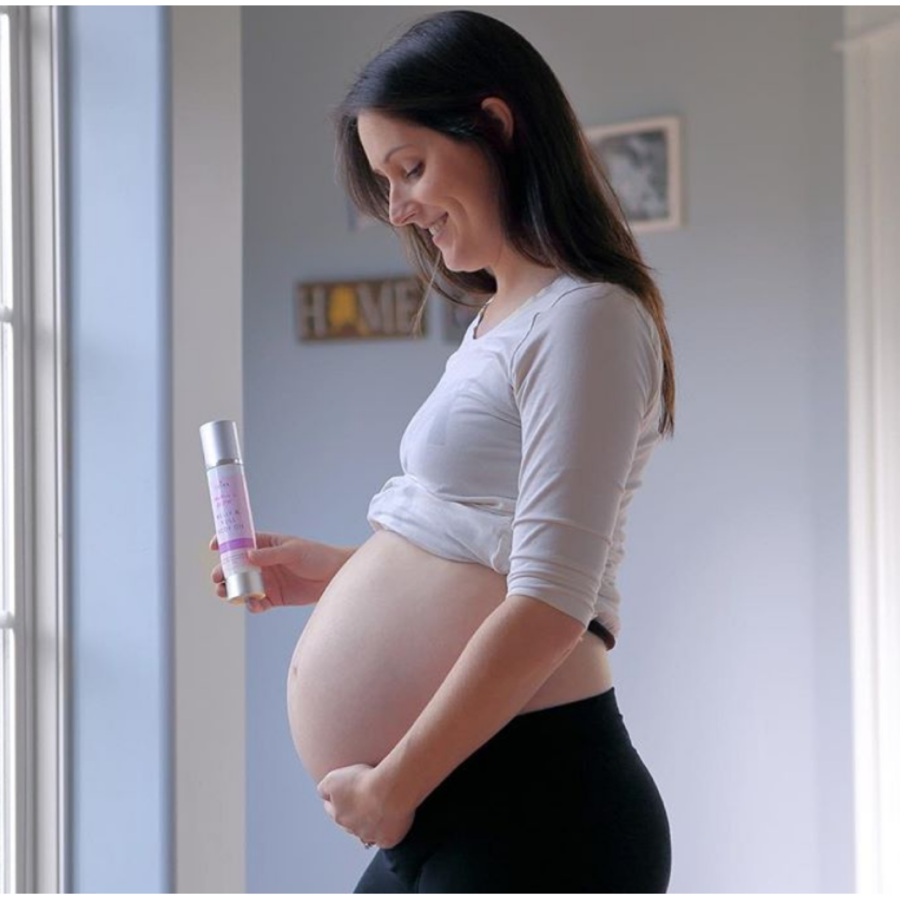 Simple Way to Prevent Stretch Marks During Pregnancy
Do you check your stomach daily to see if you notice any new or sudden stretch marks? That shouldn't be a worry during your pregnancy!
With Thena "Mother's Glow Belly & Full Body Oil" you can relax knowing that your tummy is hydrated, soothed and moisturized giving it a good base to minimalize and reduce the appearance of stretch marks.
Why Choose Thena Natural Wellness Body Oil? The benefits are awesome.
Thena Body Oil can:
prevent stretch marks
soothe itchy skin
and so much more!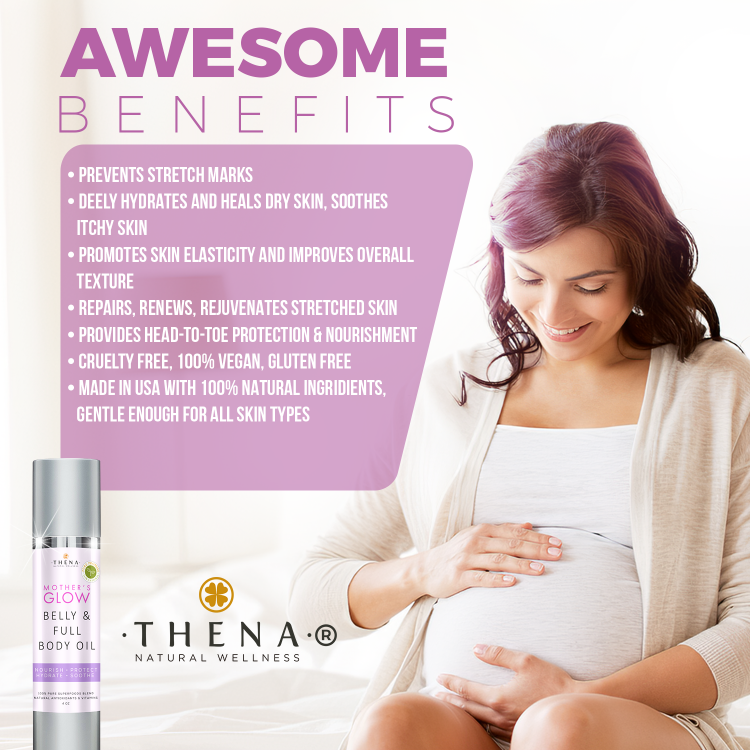 While the benefits above are amazing, another great aspect of this product is that it's made cruelty free, and is 100% vegan and gluten-free
During both of my pregnancies, I constantly worried about stretch marks. This product is one that can help alleviate that worry. The great part? It's simple and easy to use.
Simply apply it to your adorable baby bump daily and watch that beautiful pregnancy glow shine. It's just as important to remember to take care of yourself on the outside while you are caring for your beautiful baby bundle of joy on the inside.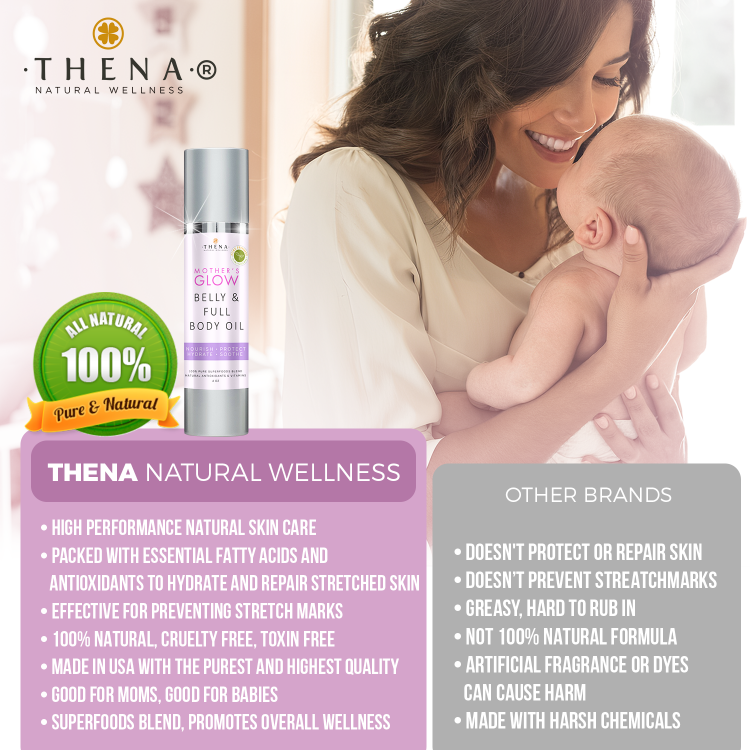 Give your pregnant belly a treat and hydrate it with Thena Natural Wellness Body Oil. You'll love how you feel! Plus, the last thing that you need to be worrying about right now is stretch marks! Let Thena Natural Wellness take care of that worry for you.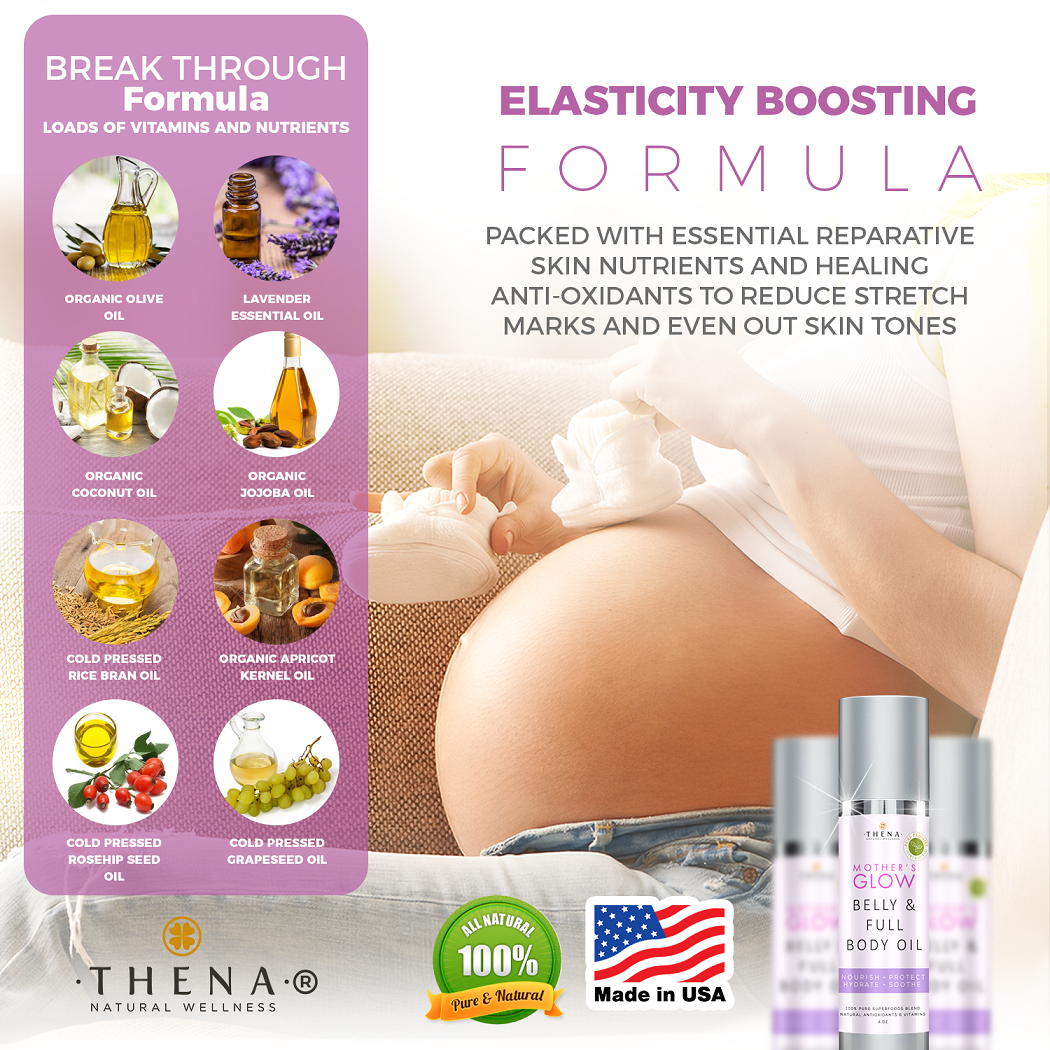 So, what are you waiting for? It's plain to see how Thena Natural Wellness compares to the other brand options out there! THENA Natural Wellness is offering Mom Blog Society readers 10% off. Simply use this code at check out. MMBLOG10