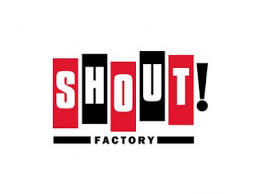 The Wolverine Collection was just released on Tuesday, October 14, 2014. This DVD Collection is 5.2 hours long. This is great for the huge Wolverine fans.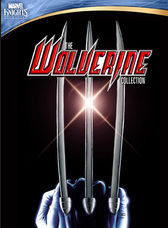 Wolverine: Origin is long before he was a member of the X-men, a tormented experiment of the Weapon X project, or even a savage bar brawler known as Logan, he was simply a young boy. Welcome to the greatest story never told.
Ultimate Wolverine Versus Hulk: When several reports of unexplained incidents linked to a mysterious creature start cropping up, Nick Fury enlists the help of the one man he can trust to investigate: Wolverine. And Wolverine's happy to get the job done – by any means necessary.
Wolverine: Weapon X – Tomorrow Dies Today: Wolverine's life gets complicated when cybernetic robots from the future embark on a Super Hero killing spree. And the only person that can help is a young waitress who insists she knows him – or at least, the person he will become.
Wolverine Versus Sabretooth: Get ready for the biggest, best and quite possibly, the most brutal battle between Wolverine and Sabretooth! Think you've seen Marvel's fiercest go toe-to-toe before? Those were just warm-ups.
Wolverine Versus Sabretooth: Reborn: Wolverine and Sabretooth have been locked in an endless grudge match that goes back longer than either can remember – or even imagine. The key to victory is eons old and it's certain to rock their world. It's the epic conclusion to the duo's greatest battle.
Bonus Features include: Interview with Paul Jenkins, Joe Quesada, Bill Jemas, Andy Kubert, Richard Isanove, Leinil Fancis Yu, Ron Garney, Jeph Loeb and Simone Bianchi!
The Wolverine Collection includes Fantasy Violence that may not be suitable for Children.
At $24.93, this is sure to be your husband, or teenage son's favorite Christmas gift.
If The Wolverine Collection isn't your son or husband's forte, check out Shout Factory for all kinds of title films.
Connect with: Shop | Facebook | Twitter
Disclaimer:
This product was received from the Company for review purposes only. All thoughts and words in this post is my own and I was not paid to endorse it. I am only voicing my opinion about this product.