Are you in the throes of looking for a new position or job in your career? If that's the case then depending on your qualifications, experiences and skills, you may have numerous options available to you. The top candidates will often be able to carefully choose who they want to work for from a list of companies. Don't forget, an interview is often a two-way straight. The business needs to win you over just as much as you need to dazzle a potential employer. So, what factors should you consider when selecting a company? Here are some of the key possibilities.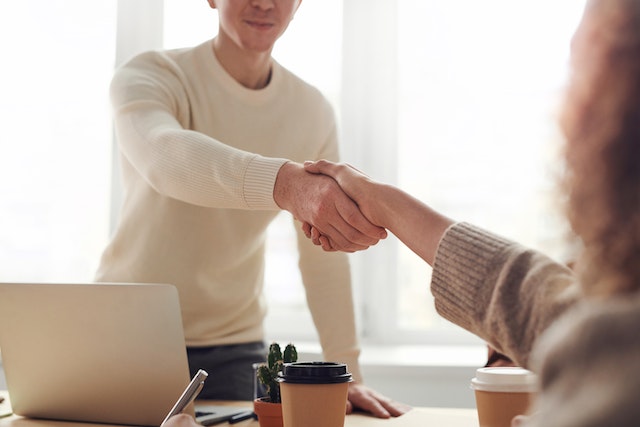 Office Culture
First, consider the office culture and the culture of the business as a whole. This is a clear aspect of employee marketing for a lot of businesses these days. It may be mentioned on the job advertisement, brought up in a discussion with a recruitment agency or appear on a website page. If you can't find this information, it should be one of the questions you ask during your interview. You need to know who you are working for and whether you will fit in well with their current business model.
Work Life Balance
It's important to achieve the right work life balance. Most people will spend thirty percent of their lives working. In essence, this means that you will spend more time at work than with family or friends. However, you shouldn't let it stretch over thirty percent. That's why you should inquire about aspects such as overtime or late evenings and early morning. You may also want to ask about a hybrid work model. With a hybrid work model, you will be able to work from home part time. This means that you avoid the dreaded commutes from the office every day of the week.
Health And Safety
Next, you should consider aspects of health and safety. One of the primary responsibilities of any business owner is to ensure that you are going to remain safe and free from harm while you are working for them. There are lots of ways that your job could affect your health, whether that's physically or mentally. For instance, you could struggle with stress completing your role. Or, you might find that you have issues with RSI. It's worth exploring the common injuries in the workplace and ensuring that a business has the right plans in place to prevent them.
Upskilling Opportunities
Finally, you should consider upskilling opportunities in your business model. Upskilling will allow you to advance your career, even as you continue to work for one company. As such, it is in your best interest to ensure that opportunities like this are available from any business that you decide to work for. This will also help ensure that you can evolve in your position overtime. It's a way of guaranteeing that your role does not become boring or pointless.
We hope this helps you understand some of the key points that you should consider when determining whether a particular company is the right choice for your career.