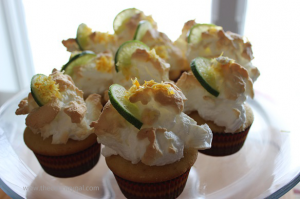 I love date night with my hubby. Although we don't always get as much time together as we'd like for date night, we always take time out for those special occasions like birthdays, anniversary and Valentines Day. Not only do we make these special occasions a priority, but we also make them fun! We both love to cook and we both love coming up with new food ideas.
With Valentines Day just a couple of weeks away Mark and I have been gathering some romantic food and cocktail recipes in order to put together our Valentin's Day Date Night Meal. We are doing an appetizer, starter, main course, dessert and of course the cocktails.
As of right now we've decided to serve two appetizers, Pan Seared Scallops and Chili Lime Shrimp Cups. For the starter we'er serving Lobster chowder, and for the main course were serving Whiskey Balsamic Steak Marinade, and Loaded Mashed Potatoes.
We're going to finish the meal with dessert which will consist of Red Velvet Oreo Truffle Brownie Bars with a glass of Pink Lemonade. and a romantic movie. I love date night with my hubby and I love finding great new recipes for us to try. We actually found all these amazing recipes on Foodie.com
What are you plans with your sweetie on Valentines Day? Whatever they may be, be sure to check out Foodie for some amazing recipe ideas!
Disclaimer:
This post was sponsored opportunity with Foodie.com. All thoughts and words in this post is my own.