We all know that heading into the warmer months, that our skin is going to be exposed to a lot of sunlight. Our skin becomes thirstier than ever, so giving back to it with skincare products can make all the difference. Keeping our skin radiant and toned doesn't just happen on its own. We need to give out skin some pampering along the way.
You only get one chance to take care of the skin that you are in! It is the largest organ that your body has and so nourishing and taking care of your skin is so important. You may be looking for a way to bring your skin back to life now that you will be enjoying time outside more and more. Whatever you are trying to accomplish with your skincare routine – L'BRI PURE n' NATURAL has something to help you do just that.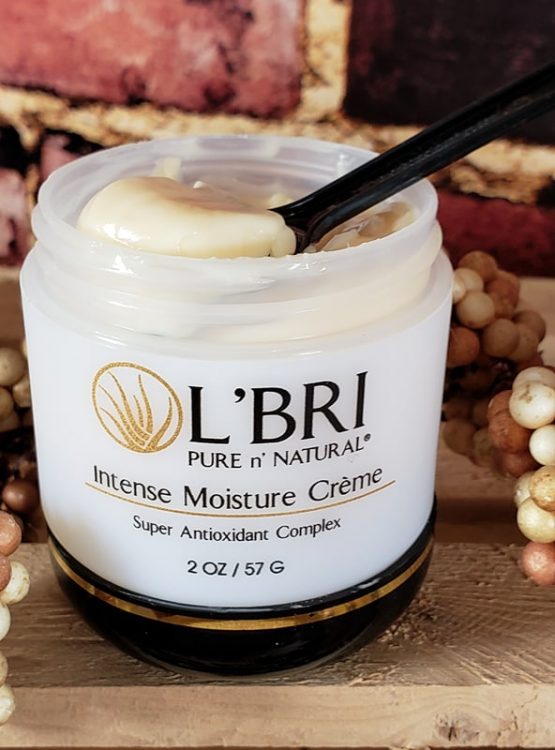 Aloe is always the first ingredient listed on any of their products in their lineup. Soothing the skin is so important in maintaining the radiance that it has all on its own. So from your face all the way down to your toes, L'BRI has you covered for the warmer weather months to make sure that you always put your best skin forward. With so many ways to take care of your skin, they can be your go-to for almost anything skincare.
Facial Masque
A really great facial masque can be like a "non-surgical facelift". You can enjoy tightened and toned skin and work on any wrinkles that you may have with the L'BRI Facial Masque. This masque works by tightening and clearing out dead skin cells.
Your skin's natural smoothness will be revealed! You will be in pure shock to know just how much dead skin is hanging out on your face. An amazing thing about this product is that it can be used on all skin types!

Even if you have blemished skin, the L'BRI Facial Masque can be used as an overnight spot treatment to get rid of pesky blemishes. Leaving this on overnight will be drawing out impurities from the skin. The goal is to have softer, smoother skin after using the mosque to remove dead skin cells.

You will want to use the L'BRI Facial Masque 2 to 3 times per week after using your cleanser. This facial masque can be applied to both your face and neck area, which is so nice. Leaving the Facial Masque on for 10-15 minutes will give you the best results. All you have to do next is rinse and pat the area dry!
Intense Moisture Crème Super Antioxidant Complex

After you have taken all of the dead skin from your face you will want to moisturize. This intense antioxidant complex is beneficial for all skin types. The L'BRI Moisture Crème Super Antioxidant Complex nourishes and rehydrates dry skin. Skin needs so many things in order to keep it healthy! With this creme, you will get moisture, vitamins and natural botanicals that will not clog pores. Your skin is left looking and feeling smooth, supple and restored.
Calming stressed, chapped or really dry skin can be so tough. This creme will take care of anything your skin may be going through that could be caused by climate, dehydration or even some medications.
Now, that we have put your best face forward, let's talk about getting out in the sun! There are so many activities to be done while the weather is warming up. So many of us want to get outside but we don't want to damage our skin for that tanned glow. Am I right?

The L'BRI PURE n' NATURAL lineup also includes some amazing products when it comes to sun care. You can achieve that beautiful and bronzed look without even stepping foot out on the beaches.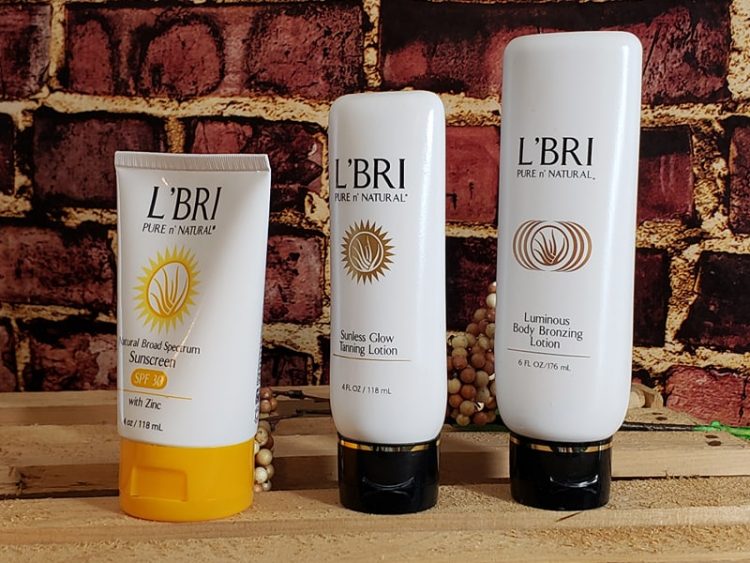 Luminous Body Bronzing Lotion
If you do not want to use a self-tanner quite yet, this Luminous Body Bronzing Lotion is the answer! As an all-over body lotion, it offers a soft tan shade that adds a bit of color and a little bit of shimmer to the skin. So many of us want to even out skin tone and minimize the appearance of minor skin imperfections.
There is nothing more than wanting that healthy, warm, bronzed glow during the summer months. So many of us just don't have time to get out there in the sun but we want to look like it! This lotion is amazing with a hydrating blend of moisturizers, natural oils, and powerful anti-aging ingredients such as grape seed and green tea extracts. Even better it can be used on ALL SKIN TYPES!

Sunless Glow Tanning Lotion
Another great option for achieving a sunkissed look without ever having to get in the sun is a tanning lotion. L'BRI has an amazing Sunless Glow Tanning Lotion that will give you a golden look without all those harmful rays beating down on you!
I absolutely love that their formula is lightweight and non-greasy. So many others that I have tried in the past left me feeling greasy. I also have had the issue of streaking before but this formula glides on evenly and absorbs quickly. This means that it doesn't even have the chance to streak or blotch! What a relief that is!
Natural Broad Spectrum Sunscreen SPF 30
Even if you do use either of the other products, you need to take care of your skin from the rays of the sun! No one stays inside every single day, do they? I love that L'BRI has a Natural Broad Spectrum Suncscreen that can be used every day that is non-greasy. It combines both aloe and zinc oxide along with soothing botanicals and moisturizing fruit oils, to make your skin feel amazing!

To stay up to date on L'BRI skin and beauty products follow them on their social channels.
Shop | Facebook| Instagram | Pinterest