Last Christmas these dolls found their way under my Christmas tree for my 6 year old daughter Elly. In a way this was a good thing, it has kept her creative imagination busy throughout the year. The Lalaloopsy dolls are her favorite, she takes at least one of them with her everywhere she goes. I highly recommend this for anyone that has a daughter or young girl that requires a gift for Easter. Lalaloopsy has a new set of these fun Lalaloopsy girls. One of the things behind these dolls is the idea that they are stitched together there for they will be friends forever. The new style of Lalaloopsy has a more playful hair style letting you interact with it by cutting, combing, and styling. Some of the featured characters are Tippy Tumblelina, Peppy Pom Poms, Dyna Might, and April Sunsplash. All four of the dolls are sold separately but come with an animal and comb designed specifically for that character.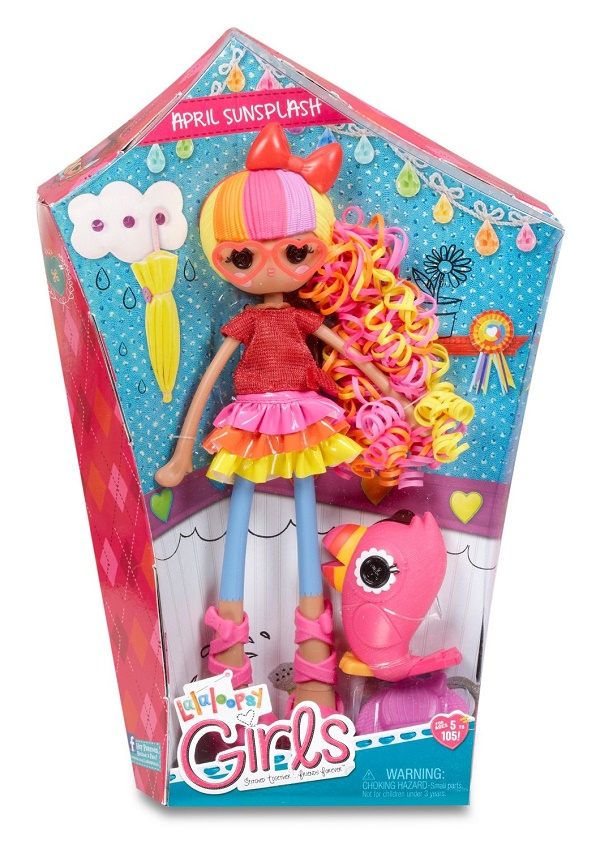 Usually when Easter comes around my family will get together and watch the kids run around the yard for an Easter egg hunt. This year I was thinking about splitting up the boys and the girls in to different sections for the Easter egg hunt. Instead of having candy in the eggs they will have something for a boy or girl. For the girls we are going to put in Lalaloopsy Tinies, miniatures of the characters that fit perfectly in to plastic egg. They have special homes designed for the individual Lalalopsy Tinies but we won't be adding those since they don't fit inside the eggs so we'll add them to the baskets. This will give the kids something fun to do after the Easter Egg Hunt, instead of just being hyped up on sugar.

There are dozens of these colorful unique dolls to choose from with no way to go wrong. Lalaloopsy dolls are designed with a background that your child can read on the back of most packaging. When I have to hunt for a particular Lalaloopsy products tend to fly off the shelf, especially the most common ones. So when Easter comes around don't forget to pick out a Lalaloopsy doll for someone special early before they are all out of stock. So hopefully I was helpful when it came to giving you an idea this Easter.
Connect with Lalaloopsy: Shop | Facebook | Twitter
Disclaimer: This product was received from the Company for review purposes only. All thoughts and words in this post are my own and I was not paid to endorse it. I am only voicing my opinion of this product.