When you are due to go traveling, there are many things that you need to make sure you are focusing on getting right. For one thing, you will always need to think about how you are going to get your home ready to be left alone for however long you are due to travel, and this is the kind of thing that can be quite difficult to get right. For one thing, there are certain elements to it that you might overlook, and others which can be tricky regarding actually making them happen.
In this post, however, we are going to elucidate all this, and look into some of the main things that you will need to do to prepare your home for when you travel. As long as you have thought about some of the following, you should feel much happier and more prepared to leave your home for a while.
Clean Up
First of all, it's a basic thing, but nonetheless the kind of act that you are going to need to think about doing if you want to ensure that you are properly preparing your home. Just cleaning the home is a really vital part of all this, and for a few good reasons. First of all, you are going to find that you are much more likely to come back to a home that smells good and feels good to be in, whereas if you don't clean it properly then this might not be the case. Secondly, it is an important part of pest control, because having food crumbs and so on lying around the place can invite pests into the home. So it's really important that you spend a little time cleaning up the home as best as you can.
Inform The Right People
You have to be careful here, because you don't want the whole neighborhood to know that you are leaving your home alone. However, telling a few of the right people can really help, so you need to think of a few people that you can trust with this information. You might even want to ask one or two of them to keep a close eye on your home, if possible, so that you know you have someone watching over it at least every now and then. If you have a neighbor that you trust a lot, then that is your best option here. All in all, having a few people on the case can help you to feel a lot better about leaving the home, but be careful not to tell everyone in the local area, because that will put it at more risk.
Be Careful With Social Media
It's really important that you don't tell people on social media where and when you are going. You might not think this is much of a big deal, but it doesn't take much for people to work out that you are not home and to find your home while you're away. Then you might come back and find that you have been burgled, which can be the worst way to return from traveling. Simply wait until you come home and then you can start updating on social media where you have been. This is a much safer process and one that is easy to follow.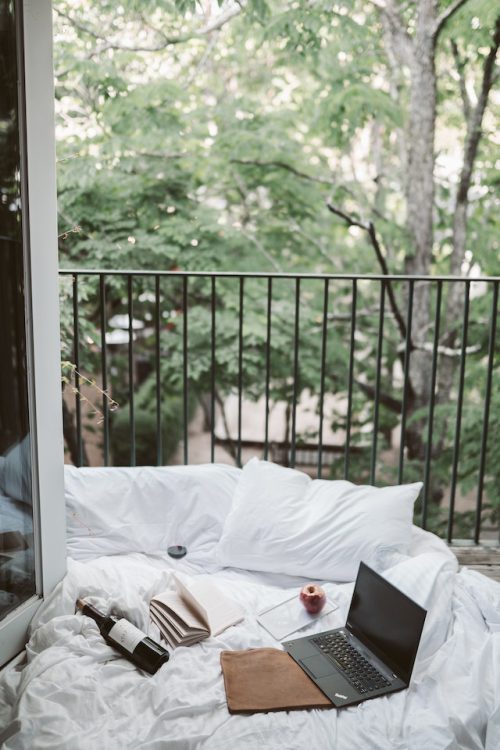 Get The Exterior Looking Good
There are a few good reasons to get the outside of the home looking great. For one thing, it makes the return nicer when you come home to a home that looks the part. But it also has a way of making the place look lived-in, and that will help to deter people from trying to break in or thinking that there is something up for grabs there. So you should do all those simple tasks in the yard that you might have been putting off: mowing the lawn, trimming the hedges, and so on, before you head off anywhere.
Hand Out Spare Keys
If something were to happen in your home, you would want to be able to send one of your trusted friends in to see about it and to find out what it was. This is something that you are going to find a lot easier if you have given out a couple of spare keys to those people. Again, you want to take care with which people you do this with, but having one or two close friends is absolutely going to be important here, so it's worth doing.