Most of my readers know that I lost my baby brother several yeas ago. And most of you know how devastating it was for me and my family. Especially my parents. Many of us have experienced the loss of a friend, beloved family member or pet, and we all know how heartbreaking it can be. Artist Mitch Mortimer offers a beautiful way in which we can view and cherris our missed loved ones with Personalized Pet and People Portraits.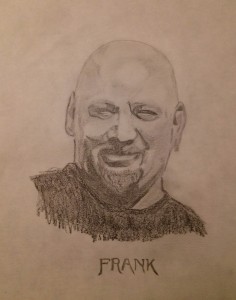 Mitch recently sketched a portrait of my brother Frank. He did a beautiful job. I wasn't able to send him the best picture to work with and yet he was able to sketch this image of my brother in elaborate detail! This will make the perfect gift as well. While I plan to give this portrait of my brother to my niece (my brothers daughter) for Christmas, Mitch is also PAINTING one for my mother. It will mean the world to her. She has missed her son dearly. Still she cries for him. She's getting older and I know that she may not have a lot of time left, but beautiful memory portraits like this can add joy to ones life. I'm so proud of this portrait and I'm so proud to be able to give these gifts to the two people I feel will cherish them the most. Artist Mitch Mortimer has made this possible. And while he may not know it, his talent is going to warm the hearts of many more for many years to come.
Mitch also creates beautiful animal portraits too. For many of us, our pets are just as much a part of our family and sometimes more than the people in the family. I know my dog Harley is the queen of the family. And of course she knows it too. I don't know what I'll do when she is gone. It will be a sad, sad day. If you have a loved one in your life that just adores their pet you can give them a gift they will cherish a lifetime
A personalized animal portrait from Mitch   Mortimer.
"Mitch Mortimer has been commissioned by numerous individuals and corporations, including non profits that often sell his paintings in auctions to raise money for their causes. He enjoys working as a part time marketing consultant working with companies all over the world, while spending most of his time pursuing his true passion for the arts with his pencil drawings and passion for painting". While this portrait is not of my Harley girl it looks just like her! Look at the amazing detail! Wow!
"Artist Mitch Mortimer not only draws these beautiful personalized people portraits and animal portraits but he also paints Lyrical Paintings. With a love for colors, Mitch has always painted with the intent of expressing emotion through color and paint in using a fusion color palettes to communicate expression. What he is best known for is his lyric paintings. A life long music fan, Mitch began to create series of lyric paintings that combine song lyrics with bold imagery creating evocative canvases that have special meaning to their collectors"
If you're looking for the perfect gift to give, or if you'd like to have a portrait of your love one sketched contact Artist Mitch Mortimer. His work is stunning!
Connect with Artist Mitch Mortimer: Facebook | Shop
Artist Mitch Mortimer has been generous enough to offer one lucky Mom Blog Society Reader a chance to win a personalized person or pet portrait! Simple click the image below to enter via the Rafflecopter! GOOD LUCK!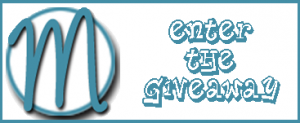 Disclaimer:
This product was received from the Company for review purposes only. All thoughts and words in this post is my own and I was not paid to endorse it. I am only voicing my opinion about this product.