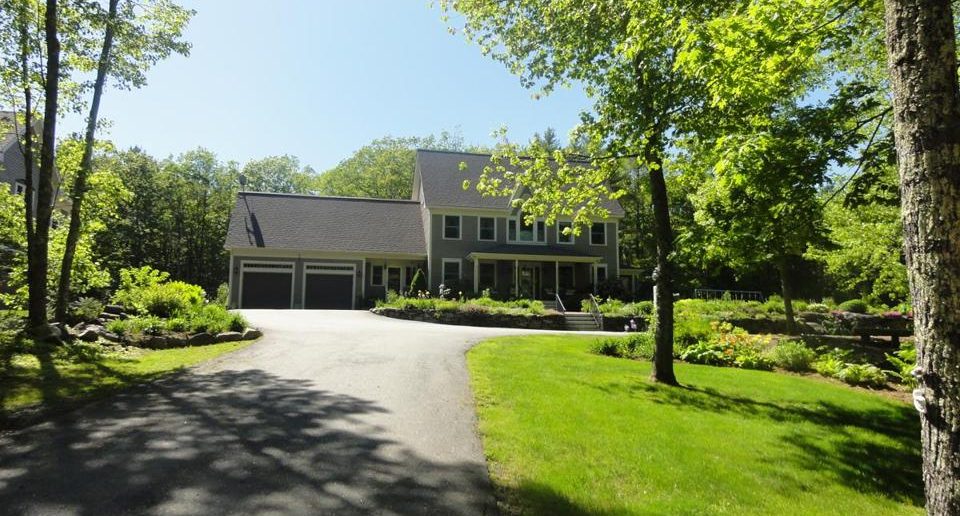 What if I told you that your writing skills are all you need to win this beautiful home in Maine? That's right! If you, your friends, your family, your coworkers, heck for that matter anyone you know, can compose an awesome 300-word essay on how this home will help them to achieve a life goal and include an entry fee, someone might have a chance to call this property home.
WOW! Can't you see yourself retiring in this beautiful home? I sure can! Frederic and Janet Chapin are now accepting essays in exchange for the opportunity to own their custom-built home in West Bath, Maine, with 6,000 plus square feet of living space. The property boasts many amenities, including a free-standing guest house, greenhouse, sauna, heated garage, custom-built harvest table, fieldstone flooring in the four season great room, and raised beds for flower and vegetable gardening.
The Chapins, who came to Maine as children, were inspired to return in 2007 and help raise their own family in the state known for "the way life should be." When family obligations led them back out of Maine, the Chapins knew they wanted to find someone who would love their home as much as they did. And the best way to do that, they thought, was through a home essay contest.
"Maine has a history of success with this type of contest," said homeowner Janet Chapin, "We thought it would be a fun and unique way to give folks the opportunity to achieve a life goal, whether that goal is to own a home or live in Maine or anything else that the property could fulfill. In the end, our greatest hope is to share this Maine experience- the way life should be- with another family."
The home is set on four wooded acres in a private rural area of West Bath, yet is just a 40-minute drive away from Portland, Maine's largest city. West Bath abuts the historic City of Bath, a 19th-century shipbuilding center and present-day home to Bath Ironworks and the Maine Maritime Museum.
Bath was named one of "America's Dozen Distinctive Destinations" in 2005 by the National Trust Historic Preservation and was one of five cities nationwide to receive the prestigious Main Street Award. Bath is also a regular contender for USA Today's "Best Main Street in America." The greater Bath area offers easy access to boating and water sports and serves as the gateway to Maine's mid-coast region.
I must agree, this is one cool way to get people interested in their home, that's for sure! What do you think? Time is running out, so grab that pen and paper and get to writing your essay today!
About The Maine Objective Essay Contest
The theme of the contest is The Maine Objective. To enter, submit an essay describing how this dream home in West Bath will help you achieve your Maine Objective. Essays must be 300 words or less; the price of entry is $140. Enter online at Win a Maine House by July 20, 2016 at 11:59pm. In the event the minimum number of 4,200 entries is not met, all but $25 of each entry fee will be refunded. To ensure anonymity, the essays will be read by impartial judges with no ties to the property. Official rules for the contest are available online at Win a Maine House.