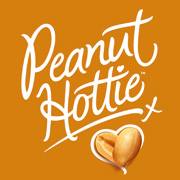 Did you know that National Peanut Butter Day is this Saturday, January 24, 2015? We have to celebrate!
Do you like peanut butter? My family likes peanut butter. A LOT. I mean, a lot, a lot. I like peanut butter. A lot. The hubby likes peanut butter even more than me, if that's even possible. I'm pretty sure that if he were reduced to eating one food for the rest of his life, it would be peanut butter. Our dogs love peanut butter (and its extra fun watching them eat it). If you have a dog, feed them some peanut butter. Seriously, you won't regret it! My daughter loves peanut butter. Fortunately she is not allergic. I'm pretty sure that if it turned out that she had a peanut allergy the hubby would leave us so he could eat peanut butter. Ok, maybe not, he could eat it at work, but it would be close.
So to say that we were more than a little overjoyed when the doorbell rang and there sat a box of Peanut Hottie in all of its glory would be a minor understatement. Thrilled? Ecstatic? Euphoric? I don't even know. I am still fidgeting just thinking about it.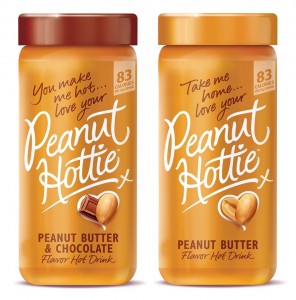 So what is Peanut Hottie? It's like hot chocolate. But peanut butter!!! When I first saw it I pretty much freaked out and started jumping for joy. I may even have danced a little jig.
It's such an awesome idea I'm kind of surprised the hubby never thought of it. We could be millionaires right now, floating around on a boat, exploring the world… Okay, maybe not but it sounds really nice, doesn't it? Where was I? Oh yes, Peanut Hottie!! To indulge in this yummy goodness, all you do is heat up some water or milk in the microwave (or on the stove top if you know how to use one of those contraptions), mix in some Peanut Hottie, and Bam!! You can make it however you like. Add in a couple of teaspoons and you end up with a nice hot cup of sinful goodness without the guilt! I swear, you can enjoy Peanut Hottie for as little as 83 calories per serving!! I'm pretty sure you could do milk and five or six teaspoons, not that I tried it or anything, and end up with peanut butter sauce for ice cream. Let's be honest, anytime you can find a way to incorporate ice cream, it's a winner.
About Peanut Hottie
Peanut Hottie is the first of its kind! This hot peanut butter drink brings the rich, beloved flavor of peanut butter to a smooth, delicious beverage for only 83 calories per cup. Available in Wal-Mart stores nationwide, this delectable treat is made with real peanuts, is caffeine free, suitable for vegetarians, and contain no artificial additives and no artificial colors.
Peanut Hottie is available in original Peanut Butter flavor and Peanut Butter & Chocolate flavor. We recommend you pick up a jar of both as they both are AMAZING!
Peanut Hottie is available in 9.15oz jars, which contain approximately 13 servings.
Please note, for a decadent peanut buttery drink that is more "figure-friendly" 83 calorie cup follow the water-based directions on the package.
Connect with Peanut Hottie: Shop | Facebook | Twitter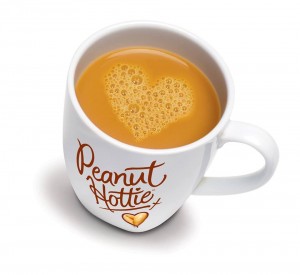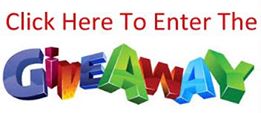 Disclaimer: This product was received from the Company for review purposes only. All thoughts and words in this post are my own and I was not paid to endorse it. I am only voiding my opinion of this product.