It's no secret that the divorce rate in the United States is near the 50% mark for all married couples. What this ultimately means is that when two adults who have children get divorced, they then have to figure out how to co-parent effectively. Not only is this healthy for the future of their child, but it's also healthy for the mental outcome and positivity of all those that are involved.
One other underlying factor of divorce is that every aspect of life with every person who is involved is about to change. This is where the book "Patched-Up Parenting – A Guide to Co-Parenting" written by Angela Dunne comes into play. She offers advice and wisdom from a powerful perspective.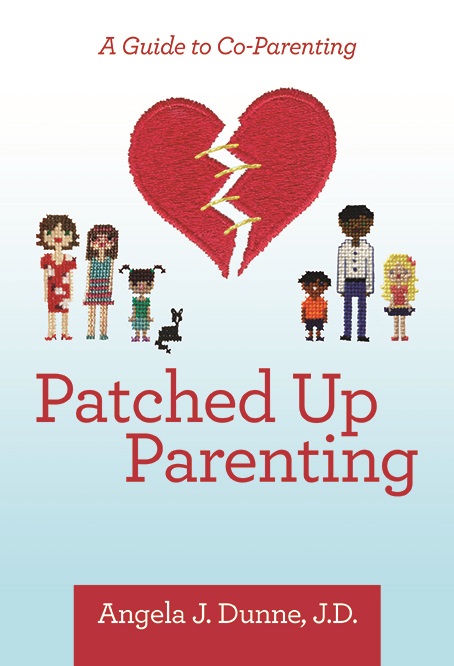 Patched-Up Parenting – A Guide to Co-Parenting
If you've been through a divorce or are on the verge of one, this book can help to offer you practical advice and real-life scenarios from those who have gone through this before you. The truth is that no one should have to tackle divorce or the after-affects alone, and Patched-Up Parenting is there to help you through those difficult times. More information about the book and purchase options can be found HERE.
The author, Angela Dunne, not only does a great job offering advice and tips in her book, but she also does this on her BLOG as well. Just know that you are not alone during this time in your life! There are millions of others out there who are going through the same process and thoughts as you!
Interested in finding out more about Patched-Up Parenting? Read all about it HERE!
GIVEAWAY TIME!
As a special offer to our readers, author Angela Dunne is giving away 5 signed copies of Patched Up Parenting! for your chance to win, simply enter via the Rafflecopter below.