The ways of the learning world are changing and now with the updates and advances in technology, it's never been easier to learn from locations and places all over the world. Winward Academy believes that life-long learning is important and on-demand video lessons can help to facilitate and foster those learning lessons now and many years down the road.
Assessments Before & After Every Lesson
Have you ever taken a quiz or test and wondered how you faired? With the online learning platforms from Winward Acadamy, that is never going to be a question. When lessons are completed online, the student will know exactly how they performed and where they need to focus their review for upcoming material.
One-on-One Learning Made Simple
The truth of the matter is that everyone learns differently. Some people learn at a quicker speed than others and some people just need to hear instructions once to be able to move forward in the process. But some people don't function that way. And that is 100% okay because on-demand video lessons allow each student to go at their own pace for what works for them.
The other great aspect about one-on-one demand video lessons is that the student can fast forward, pause and rewind during any lesson. This makes perfect sense for those who want to really focus in on a certain aspect of the lesson.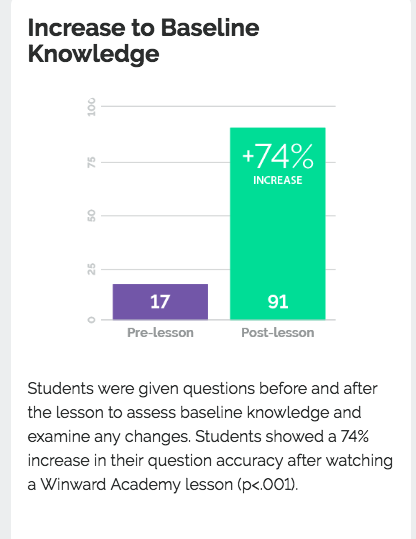 Not only that, but 99% of Winward Academy students would recommend this type of on-demand video learning to their friends.
If you've been looking for a new approach to online video-learning, Winward Academy has you covered. Their proven results have certainly set the bar for all other learning platforms out there!