Started by two Scottish mums, Cheeky Chompers introduced the Neckerchew in February 2013. The product sold over 100,000 units in only 18 months and we think we know why….
The Neckerchew is the only one of its kind, and is a combination of a dribble bib and teether. The soft, pliable teething triangle is attached to the corner of the light weight, ultra-soft dribble bib, making it the perfect item for every tot.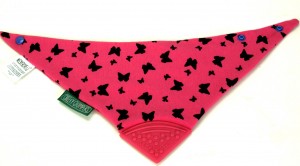 Made from super-soft jersey cotton, the bib portion of the Neckerchew includes an absorbent middle layer and is extra delicate on young skin. The secure poppers adjust the Neckerchews size, allowing it to grow with your little one from 2 months to 2 years of age.
The textured, silicone teething triangle is 100% safe for chewing as it is BPA and phthalate free. The best part…it is securely attached to the bib portion, so no more dropping teethers!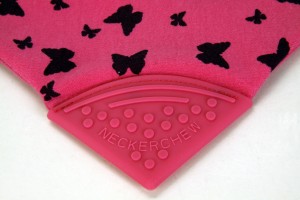 Neckerchews are available in 14 adorable designs, including 2 designs by British lifestyle brand Joules. And, since the Neckerchew is reversible, you get two fashionable options for the price of one!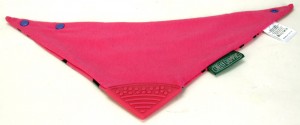 The Neckerchew is available in over 100 retailers across the UK, distributed in 26 countries, and is now available in the United States.
Want to get your hands on Cheeky Chompers for your little one? Visit us at www.kalencom.com.
Like us on Facebook at www.facebook.com/cheekychompersus.
Please contact us with questions at (800) 344-6699.