If you ask people to say the first thing that comes to mind when someone says 'online marketing,' you can be sure that most people will say SEO or search engine optimization.
However, as is the case with all things in business, SEO has progressed rapidly over the years, and with competition being fierce, companies have had to look for different ways to stand out with their SEO campaign. This is where local SEO, otherwise known as geo-targeting, comes in.
Local SEO has presented SMEs and start-ups with an effective way to maximize their profits while a lot of national businesses have also used this approach to target specific locations.
Local SEO is based on the logic that when customers do not define their geographic needs when using a search engine, the results frustrate them. For example, let's say you are looking for a cake shop. However, when you do a search, it shows up cake shops located in places ranging from China to Belgium. This is of no use, which is why local SEO is so valuable.
With that being said, let's take a look at the different reasons why local SEO is a necessity for all businesses today.
Drive targeted traffic to your company
Since local search engine optimization is based on the generation of more targeted traffic to your company, you are more likely to receive traffic from local people that have the greatest chance of turning into a paying customer. One of the main reasons for high bounce rates today is because of a lack of keyword relevancy. Well, this is something you never have to worry about with local SEO.
Google loves local companies
If there is one reason why you should invest in local SEO, it is because Google loves it. Do you need any other reason? Google has worked hard to ensure that it provides user-friendly results. They view local SEO is very influential in ensuring they meet their customers' demands.
Local SEO converts searches to purchases
Another reason why you should consider investing in local search engine optimization is that it will cause you to make purchases. This is not something you need to take our word for. According to Go-Globe, offline purchases come from 78 per cent of local-mobile searches today. This means that for every ten local searches on mobiles, purchases are made from them at least seven of them.
You can expect a great return on your investment
This leads on from the former section where we spoke about making a higher number of purchases. Featuring high conversion rates and low expenses, local SEO is one of the most valuable online marketing methods available today. There are statistics to back this up. Did you know that every one in two consumers that do a local search on their smartphone will visit the store in question within one day? That's not all. For those using tablets or computers, 34 per cent will visit the store within a day as well.
A great way for SMEs and startup businesses to fight the competition
In commerce, competition is omnipresent. Name any service or product, and you are going to find hundreds if not thousands of competitors in the marketplace. It is impossible for any company to enjoy 100 per cent market monopoly for a lengthy period of time. When it comes to brand loyalty, your most direct threat is the competition. Local SEO gives you a platform to increase your visibility, which helps to strengthen your brand image.
You don't have to spend a penny
Of course, you can engage the services of a search engine marketing company or an expert online consultant, and if you can afford to do so, this comes highly recommended. However, if you cannot, this does not mean that you cannot make the most of local SEO. There are still plenty of free tools and approaches that you can make the most of until you have the money available to enlist the assistance of an expert.
Remember, it's not enough on its own…
As you can see, there are many different benefits that are associated with local SEO. However, it is critical to recognize that this is no longer enough on its own. In recent years, Google has made an effort to make its results more user-friendly and user-focused. While local search engine optimization caters to this, it is not sufficient without user experience.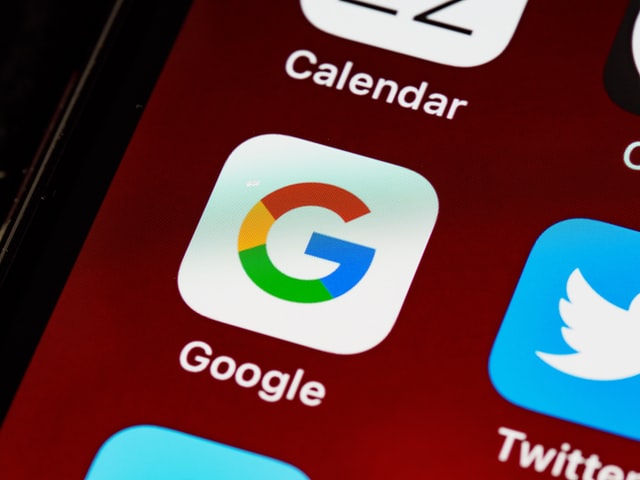 https://unsplash.com/photos/B_j4LJbam5U
You also need to make sure that your website is not letting down your local SEO efforts. UX has a massive impact on your overall search engine ranking. This means you need a website that is easy to use and provides tons of value in terms of content. It also needs to be quick to load, which requires a fast hosting provider for your small business, and it needs to be secure, which requires a reputable online payment processer. You also need to make sure that navigation is seamless. If you do this and combine it with local SEO, you have the perfect recipe for search engine success.
When it comes to user experience, mobile use is of critical importance. There are a lot of different mobile tools that you can use to test your website's mobile version. Google even has its own mobile-friendly test. It's a good idea to clear your phone first so you have plenty of space to download these apps. You don't want the performance of your phone to cloud the true performance of your website. There are plenty of guides online that reveal how to free up space on iPhone or Android models, so do this first, and then download a few of the mobile optimization and testing tools that are available.
Hopefully, you now have a better understanding of what local SEO is and how it can benefit your business. From driving targeted traffic to your company to beating the competition, local search engine optimization presents you with a great way to get ahead. It is especially beneficial for small businesses and SMEs.