Loaded Questions are perfect for family game night! They are a line of fun filled games created by a company called All Things Equal. Since 1997, 100% of their games are made in the USA and are available at more than 5000 retailers including Target, Toys R Us and Amazon.
Here's a little bit more about a few of the Loaded Questions games:
Loaded Questions is a bestselling, hilarious game of 'who said what?' With more than 800 new and classic questions that spark laughter, lasting memories and creative discussion, it tests players on how well they know each other.
Ages: 10-Adult / 4-6 Players
Cost: $24.99
Loaded Questions Junior makes every kid the life of the party with 200 creative and hilarious questions.
Ages: 6+ / 4-6 Players
Cost: $9.99
Loaded Questions Party is an epic party game that has you racing around the board guessing which payer wrote which answer while writing down your own creative responses to 225+ highly loaded questions. With no right or wrong answers, simple rules and exciting twists to the original game play, it will help you have the perfect memorable game night!
Ages: 13+ / 4-6 Players
Cost: $17.99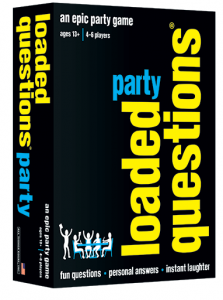 Awkward Family Photos Movie Line Caption Game was our personal favorite. Players caption awkward images from the hit website AwkwardFamilyPhotos.com with dramatic, offbeat, action-packed and comical lines from hundreds of memorable movies. The game is fun and easy! While some lines you'll know right off the bat, others you might have never heard of. My kids really enjoyed playing this game, and even when it was over, kept quizzing each other to see who knew the movie lines!
Ages: 12-Adult / 4-8 Players
Cost: $24.99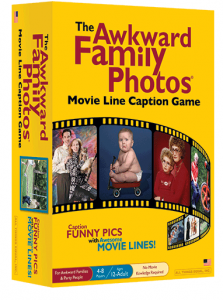 These games from Loaded Questions are perfect for your family game night and will help you make it exciting, fun and a night to remember!
Be sure to connect with Loaded Questions: Shop | Facebook | Twitter
*Disclosure: I was not compensated for this post, however, I did receive a product from the company for review purposes. The opinions expressed in this post are 100% my own. I am disclosing this in accordance with the FTC guidelines.