Listingdoor.com is amazing. My mom and dad just used it, not too long ago, to list their home, because they were downsizing their home. They don't need such a big home when us girls have left home. So, Listingdoor.com was a perfect choice. Within a month, the home was sold. They were able to move to a smaller place within a small amount of time, deciding they wanted to move.
So, Listingdoor.com is the perfect site for you to sell your home, and they take no commission. That's the best part. You can sell your home, and not pay a real estate agent. Isn't that amazing? My parents' thought so, and that's why they went with Listingdoor.com.
Did you know: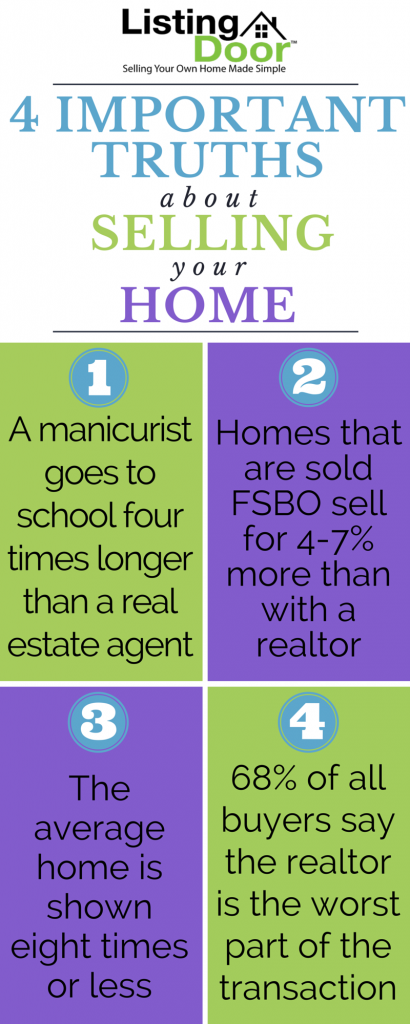 I didn't know any of those facts either, until I read the article about Listingdoor.com, and sent my parents to the site. Those are interesting facts, and helped my family decide to use Listingdoor.com.
All you need to get started is your home address. Listingdoor.com does the rest. It's a fairly simple listing, and you get to keep that commission that the real estate agent would take. This is so awesome. If I ever list my home, I know right where I'm listing it. Although, we don't plan on selling anytime soon. Listingdoor.com will be around, if we do decide.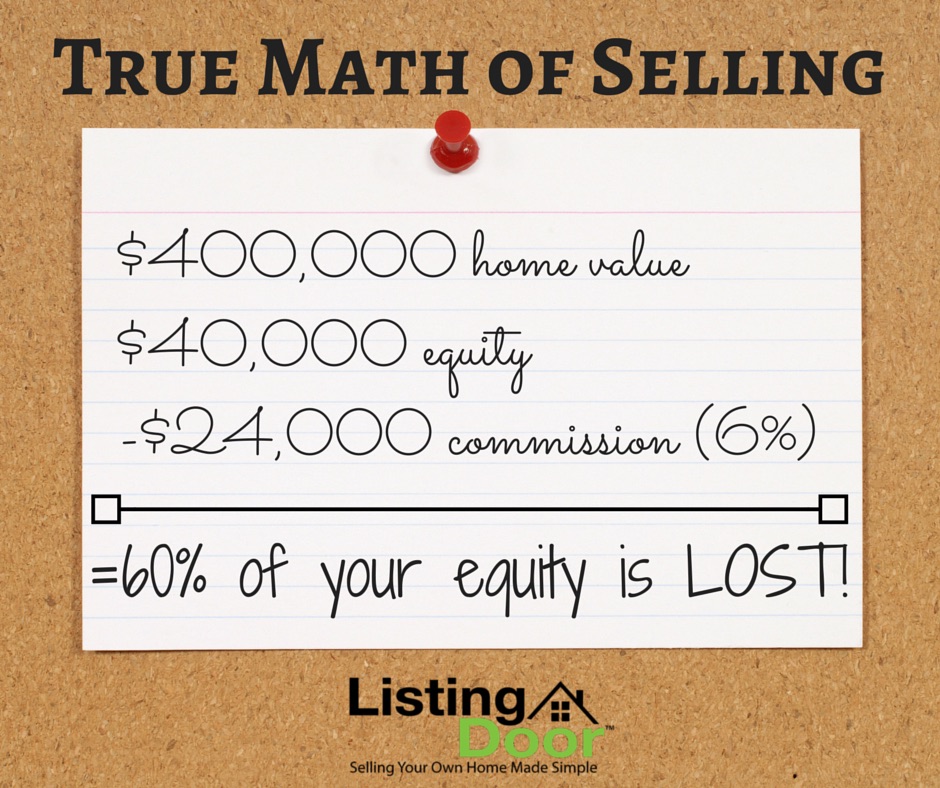 The above graphic shows you the true math of a real estate sale. This is crazy to think that someone takes that much out of your home. That's money you deserve. Make sure you get to keep it, by going to Listingdoor.com, if you plan to sell your home.
Also, if you know anyone going to sell a home, send them to Listingdoor.com, they will love you for it.
When you visit Listingdoor.com, you can read commentaries from lots of satisfied home sellers.
Connect with Listingdoor.com: Site | Facebook | Twitter
Disclaimer:
This product was received from the Company for review purposes only. All thoughts and words in this post is my own and I was not paid to endorse it. I am only voicing my opinion about this product.