IllumiBowl™Toilet Night Light™ Is a Bright Idea


The IllumiBowl is a motion activated LED night light for the toilet bowl. Sounds crazy, but it's actually pure genius. OK, go ahead and laugh, my family did. They said "oh, mom's so funny, she gets all excited about the toilet lighting up". Well the jokes on them.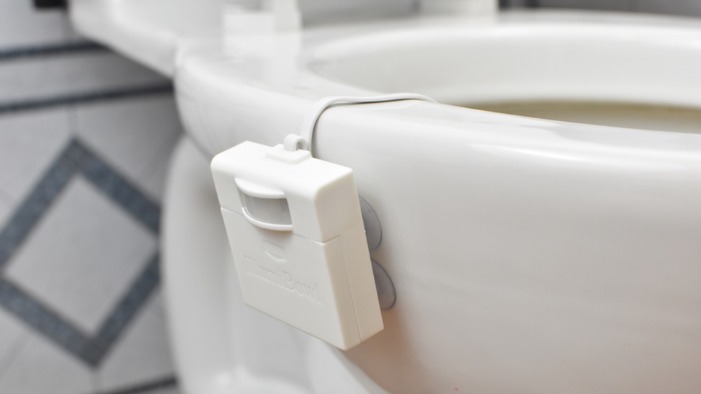 I got 4 IllumiBowl night lights. One for each bathroom. I couldn't wait to put one in the master bathroom. I have multiple sleep disorders, so I take my sleep seriously. Once I get to sleep, I want to stay asleep. Getting up during the night to use the bathroom can become a huge issue for me. The act of turning on a light can be just enough to kick me into being totally awake, and then I'm done for. I cannot go back to sleep. With the IllumiBowl, I don't have to turn on a light, nor do I have to worry about stumbling in the dark, or stubbing a toe.
Our bathroom is somewhat large and the toilet is in its own little room in the far corner of the bathroom. The light that comes from our living room is adequate to get me half way to the toilet, but towards the far end of the bathroom, I have trouble seeing. With the motion activated sensor, the IllumiBowl night light comes on before I get to the toilet. It's bright enough to light my way, but not so bright as to "switch on" my brain into overload. I can safely go to the bathroom and then go back to bed…and to sleep! After 2 minutes the IllumiBowl light turns off automatically.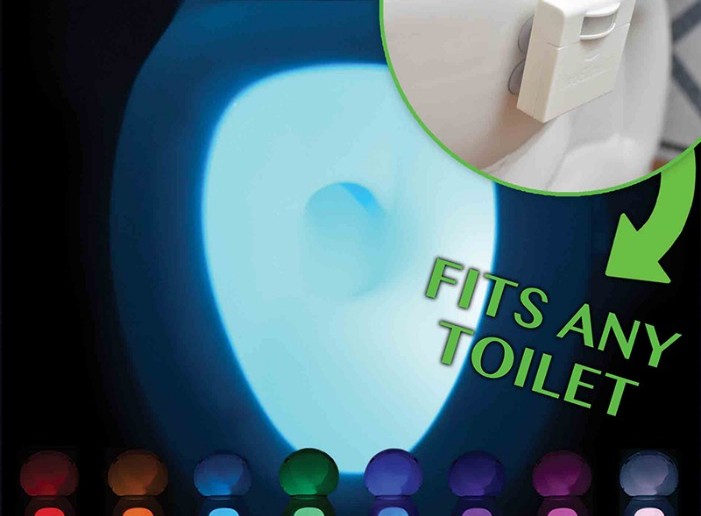 About IlumiBowl

Using the Bathroom at night is serious business. No one enjoys stumbling around in the dark or turning on bright lights and waking themselves up in the middle of the night! We share your pain! At IllumiBowl were are dedicated to helping you have the best late night bathroom experience possible!

We are on a mission! After one too many midnight bumps, bruises and alien abductions occurring while on route to rendezvous with the porcelain throne, IllumiBowl was born. Our sole purpose in life is the utter extinction of the boogie man, monsters hiding under the bed, and all things that go bump in the night. You're welcome night owls. You're welcome.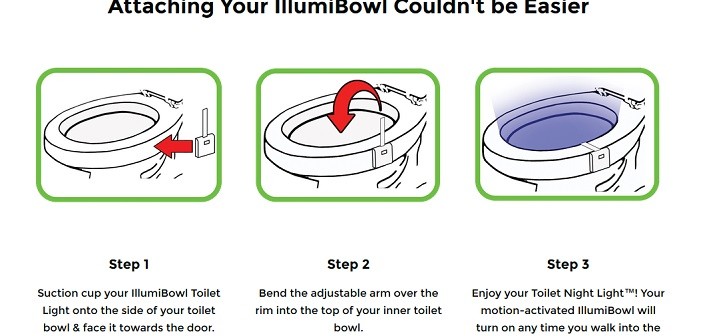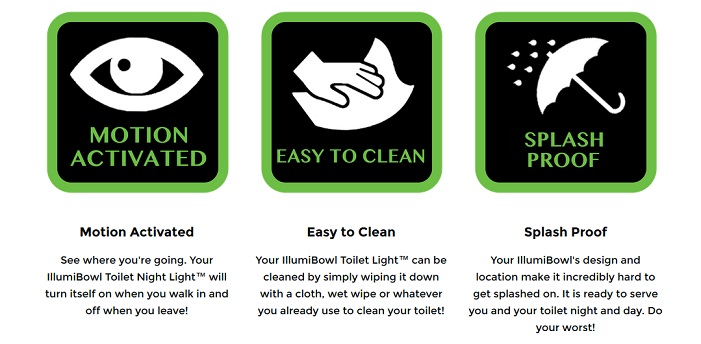 It only take a few seconds to install, and it fits any toilet. Since the light is LED, it will last for years. I chose to set my IllumiBowl on green, and my grand daughter likes hers to rotate through all the colors. I'm not sure what decisions, my son and daughter made in their bathrooms., but they have the option to go choose one color, (red, orange, blue, green, purple, pink or yellow), or let them rotate, as my grand daughter has.
Go ahead and check them out. You know you want to! After all, who couldn't use a little excitement in the bathroom! While you're there check out their bathroom cleaning hacks.
Connect with Illumibowl: Shop| Facebook | Twitter
Disclaimer: This product was received from the Company for review purposes only. All thoughts and words in this post is my own and I was not paid to endorse it. I am only voicing my opinion about this product.