Are you looking for tips on how to keep your kids safe online? The world as we know it is moving at a fast pace and things are always changing. And what this means for your home life is that your kids are being exposed to more and more online content every single day. What you need is to take charge and learn more about the Famisafe parental control app. This simple Android parental control can help give you knowledge and access to the type of information that your child is coming across when they are online.
If you're looking for one of the best parental control app ideas on the market, Famisafe has you covered.

How does FamiSafe safeguard your kids?
The great aspect of FamiSafe is that it gives that parent control. Not only can screen time be monitored but you can also use it to track where they are and to see what they might be doing on their devices that aren't okay or appropriate.
FamiSafe helps your child form good digital habits
Since most children nowadays have some sort of electronic at their disposal, it just makes sense to have a sort of checks and balances for them to follow. Using this parental control android app will help your child have a healthy balance between the digital world and the online world.
Know where they are
As your child gets older, they're going to be going to a lot of different places. Instead of asking and trying to remember, you can use the ios parental controls to find out where they are in the push of a button. Talk about the simple peace of mind.
Keep them safe from online danger
Online danger is a real threat and it's hard to stop it all. Cyberbullying and online predators are constantly lurking behind the scenes. Using this parental control on the iPad or other device will actually send you alerts when certain content is detected.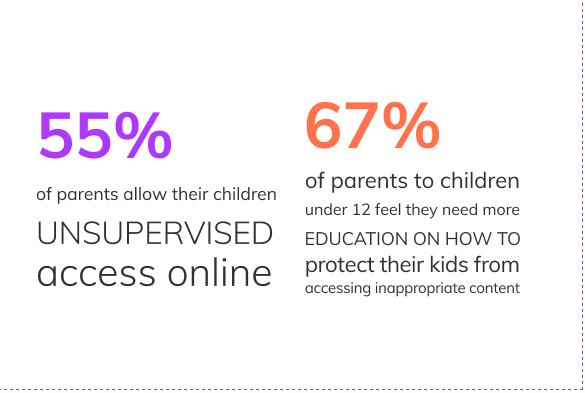 How to Get Started with FamiSafe – One of the best Parental Control Apps on the Market
Luckily, getting started with FamiSafe isn't hard. All you have to do is register, install, and connect the devices. This can be as simple as updating the Nintendo Switch parental controls or linking up and adding to all the other devices.
FamiSafe Pricing Plans
The pricing for this parental app varies by how many accounts that you're going to be monitoring.
For $9.99/month, you can monitor up to 5 different devices with ease.
If you pay quarterly at a price of $19.99 per quarter, you can monitor up to 10 devices per account.
If you pay annually, you can monitor up to 30 devices and pay $59.99 for the year.
As you can see, the pricing plans are affordable and straight-forward. The longer that you sign up and pay for the service, the cheaper the overall monthly price will be.
What platform or system is FamiSafe compatible with?
This app supports the majority of iOS and Android devices. If you have questions about a specific device, contact and ask them directly.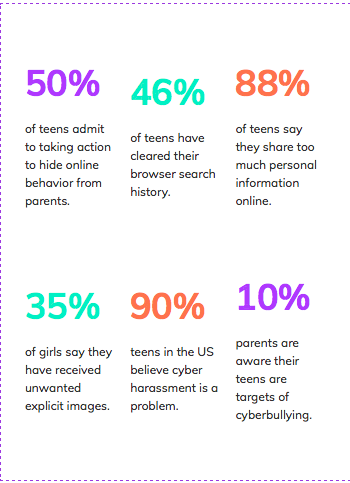 The Importance of Monitoring Your Child Online
As mentioned, the online world is a portal of both good and bad information. There are so many different things and websites that your child can be exposed to online.
While it's important to talk to your child about staying safe and learning how to navigate the web, it's also a good idea to have safeguards in place to help them monitor and maneuver, too.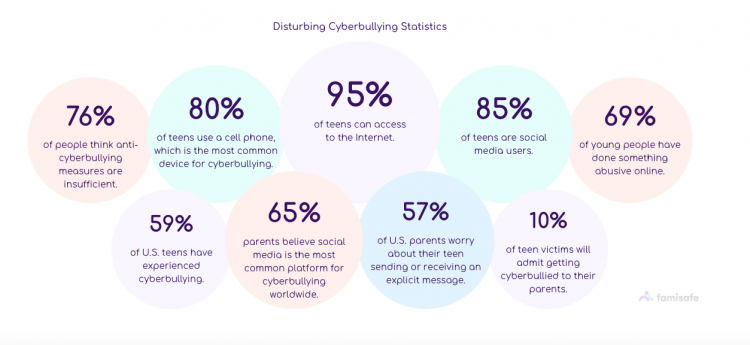 Children deal with so many emotions when it comes to growing up and trying to filter through it all. As you can tell from the stats above, cyberbullying is just one other thing that they'll have to tackle and overcome in the online world.
The good news is that the FamiSafe app can help you deal with those issues and find ways to be supportive of your child as well. The notifications that you can have set up on your phone can help you find out when trouble is brewing and move forward with protecting your child.
Parent Controls Online
When it comes down to it, online parental controls are key. With the web offering so many new websites, chat rooms, ability to download images, and literally connect with people all over the world, you can rest easy knowing that you're providing a safe zone for your child and your household to be able to stay clear from the potential harm.
The more steps that you can take as a parent to protect your child, the better their understanding of internet safety they'll have as well. Any steps that you can take now to help protect your child while they're online and explore as they grow is a great step to take!
Download FamiSafe from the Apple Store
Download FamiSafe from Amazon