If you are a cat lover like me, you really don't want to be without them. And as convenient as it is to not have to take them for a walk (like with dogs) you are left with the smell in the house. On top of the smell is the daily chores of scooping out the mess in the litter box, or risking them dragging that mess around the house. Well, what if I told you that you could enjoy your cat (or cats) for the next 3 months and not have to do many of the chores and probably wouldn't smell a thing? No I'm not crazy. You may not know this, but Litter-Robot by Whiskers, is offering a 90 day in home trial. You can get one to try. At the end of the 90 days, you can decide. I personally will never have anything else for my cat. Yeah, it's that good!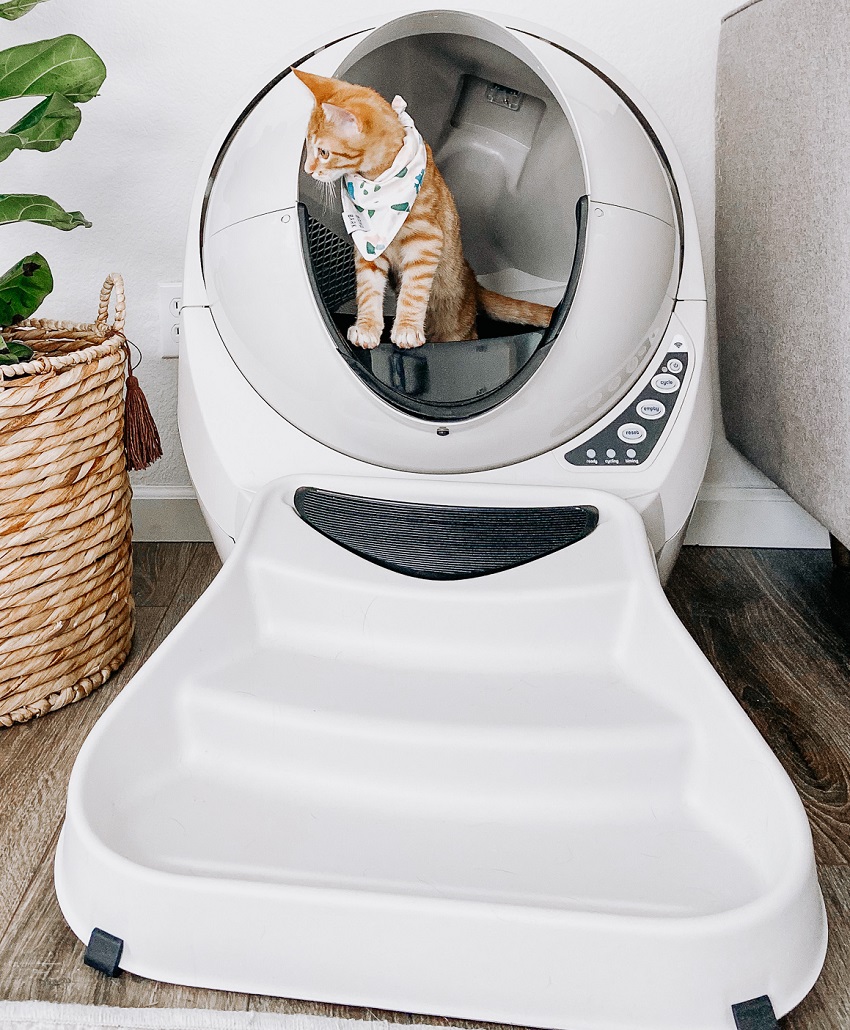 If you don't like the odor from your current litter box or scooping out the litter box, then this is right up your alley. This device is automatic. You will need to empty it once it's full, and occasionally top it off with litter, but that's it. Say goodby to mess and I can't smell anything from mine. This is because the business is kept in a separate area of the device. This also keeps your pet from stepping in old clumps and dragging them around the house. What's that worth to you? I'll explain some of the features…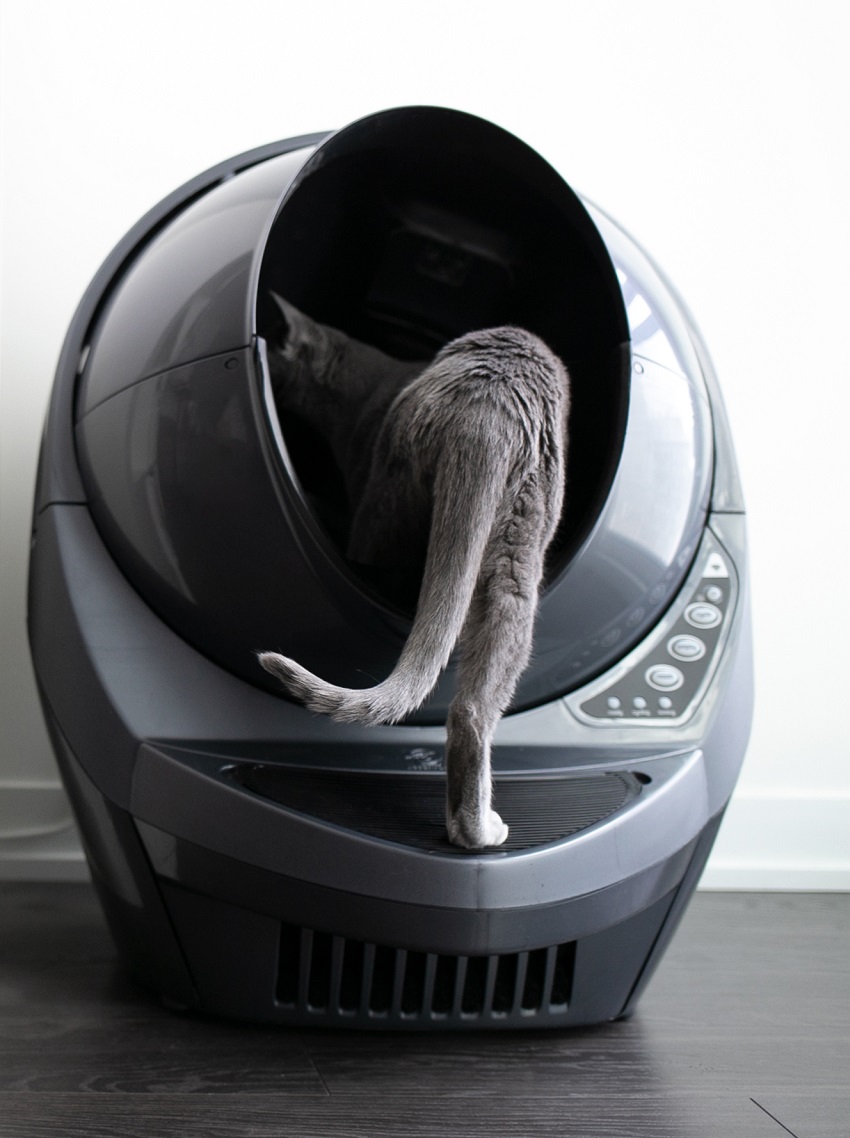 The manual says they need to weigh 5 pounds minimum. I didn't test this, but I'll take them at their word. The cat enters the Litter-Robot and they use the restroom. Upon exiting, a timer allows the kitty-litter to clump. I should add that your kitty-litter must be "Clumping" kitty-litter. That is how it separates the kitty-litter from the "you know what". so, once the timer has finished counting down, the Litter-Robot rotates to separate the litter from the clumps and drops the business end of the deal into a bag in the bottom. And now, it is re-set for the next time. The device even tells you when your bag is full. All you have to do is throw the bag away and replace it with a new one. And you can use any bag that fits the tray; no proprietary bags to purchase. And any clumping kitty-litter will do. Buy from who you want, although Litter-Robot does have a subscription where they will deliver the litter to your door on a set schedule. It doesn't get any easier than that, and you won't be saying, "I forgot to get some Kitty-Litter"!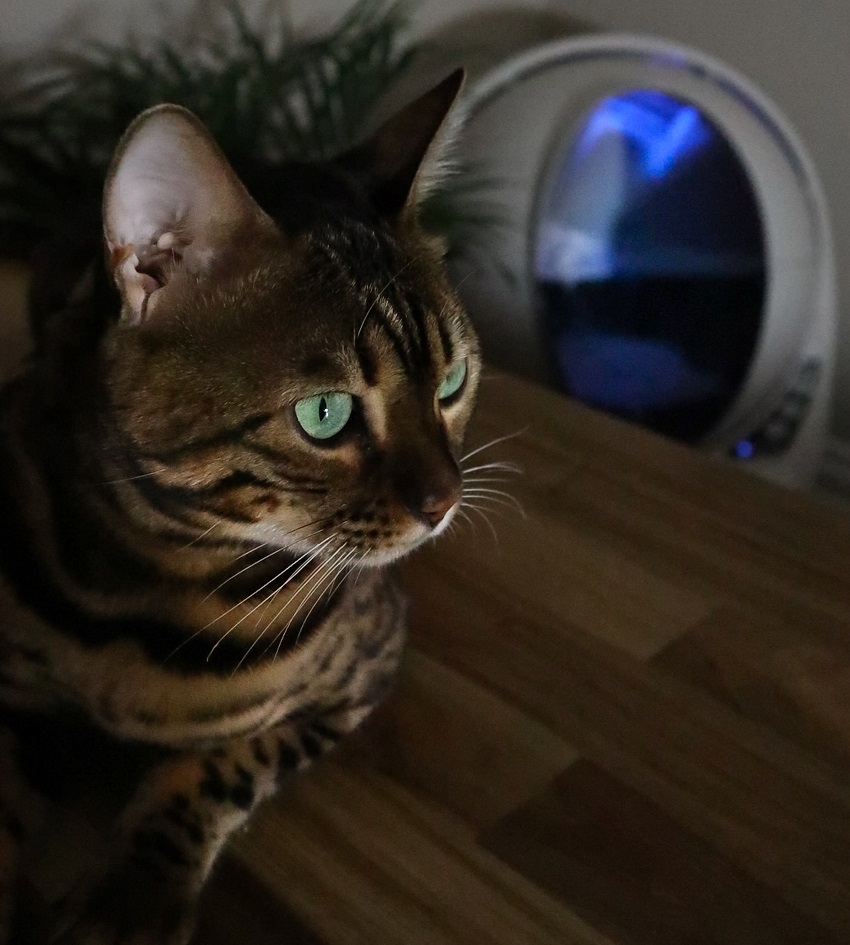 You can throw away the scoop, cause you're never going to have to use it again! You are never going to have to clean up loose litter that your cat has kicked around, or the monthly "clean out the litter box", You can spend all the extra time you are going to have on enjoying your cat instead of cleaning up after it. You know those devices that you never tried and said, "I don't need that" and then somewhere down the line you get one and say, "I'm never going to be without it"? This is one of those devices. Sure you can make do without it, but Litter-Robot has made it so automatic that it's like having a cat that someone else takes care of. Okay, you still have to feed your cat, but wow, what a difference. I guess that's why Litter-Robot is offering the 90 day free trial. They know until you try it, you really can't appreciate it. It's worth every penny to have freedom, and your cat won't dread going in there because it's clean litter every time.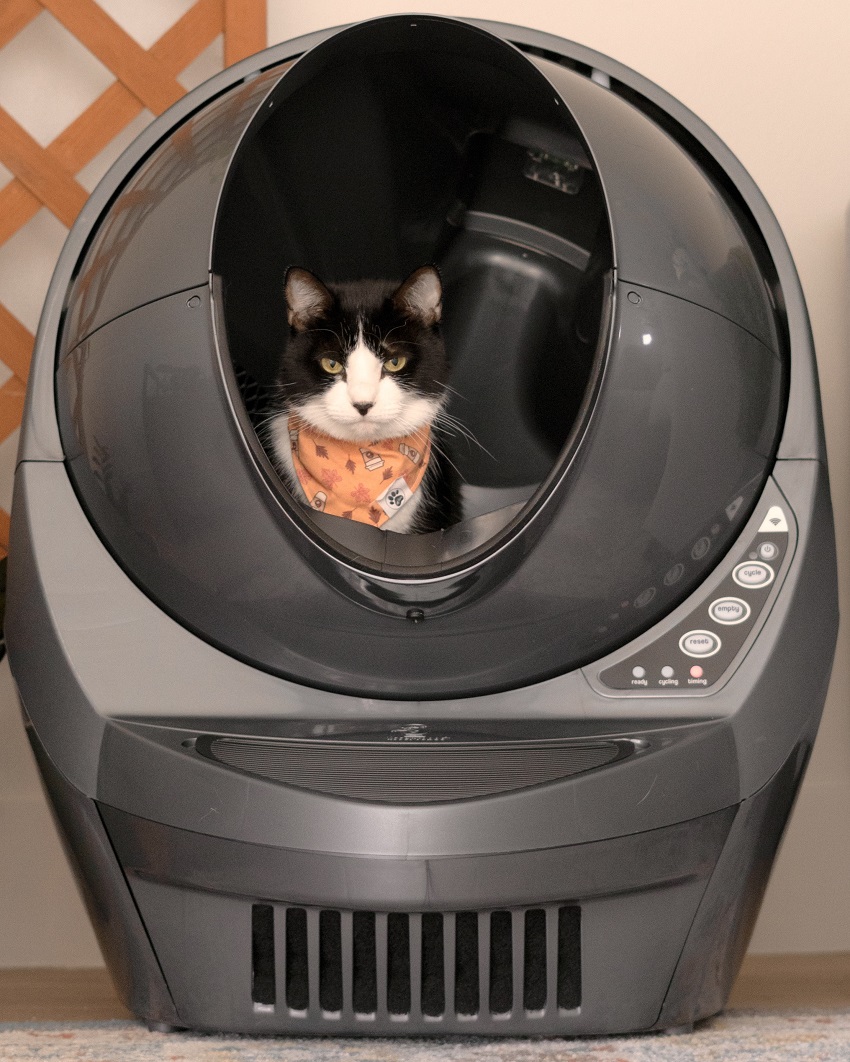 And there you have my take on it, but you don't have to take my word for it, Follow this link: TESTIMONIALS, and read what other people say about it. There's over 50,000 people who spoke out on their Litter-Robot. Here is a link to their website so you can learn more about it and get your own: Litter-Robot. You can thank me in the comment section after you try yours. You're going to love it!
And stay connected with their social media: