Tablets are great. Come on, admit it, you've been known to give your kids your iPad to find a few hours to yourself. Maybe you are finally going to fold the dreaded basket of laundry that's been piling up on your sofa for a week, or maybe you just want some peace and quiet on your next road trip. Whatever your reason, I get it. Been there, done that!
Now, how many of you have ever handed your kids your iPad to later have it returned with a broken screen while they swear they have "no idea how it happened"? I always blame it on the ghost in our house. He breaks and loses a lot of things.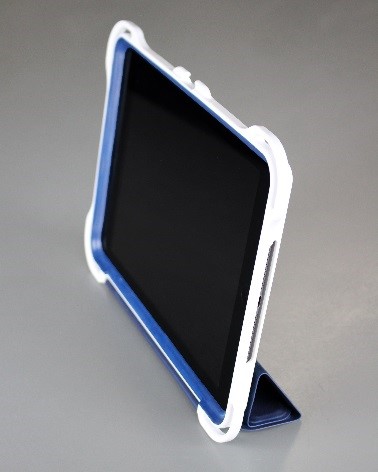 Well, there's a new protective solution for busy families on the go and kids (or ghosts) with slippery hands. The zoodi is a custom-designed, hands-free tablet case for iPad Air and iPad Air 2. It was designed by parents that experienced their boys' tablets flying through the air in their car during a near miss on a road trip several years ago. They had an "aha" moment during what could have been a tragic situation and developed a case with a strap to protect a tablet from dropping. Zoodi allows parents and kids to easily use and view their iPad without the worry about it slipping out of their hands.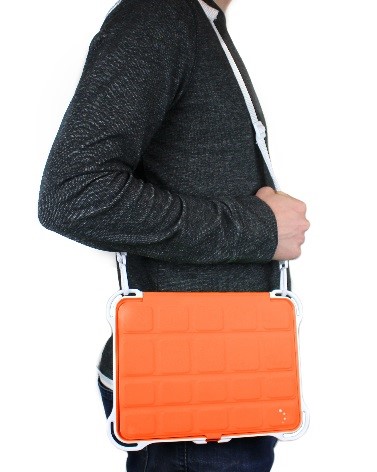 Do you travel a lot as a family? Well, frequent travelers will love the convenience of using the device hands-free while waiting to catch a flight. The zoodi also makes transporting your iPad easy by just slinging it on your side, freeing up both hands to carry luggage or hold a child's hand.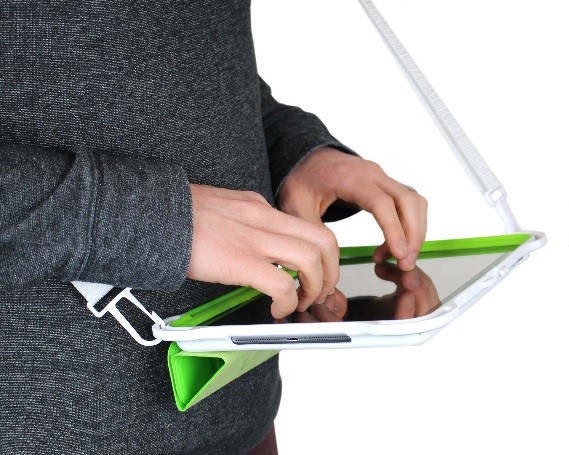 Not on the go? Use the zoodi to prop your iPad up on the countertop for easy recipe viewing, reading your favorite book or FaceTiming with loved ones far away.
Zoodi protects and secures your tablet while on the go or enjoying time at home. Available in several fun, trendy color combinations for kids, as well as two traditional color schemes for travelers, buy one today at www.thezoodi.com. Visit zoodi's Facebook page. Follow the zoodi on Twitter or Instagram.
Next time you're looking for a few minutes to yourself, hand the kids the iPad protected in the zoodi case and sit back and relax!