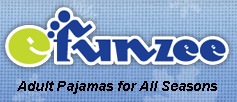 I remember as a child my favorite pajamas were the ones that were all one piece and some even had the feet included. They were so soft and cozy! I used to love running around the house without having to wear any socks or shoes because the pajamas already had them built in! Now, with the nights becoming colder and colder, I find myself remembering those pajamas and wishing I still had a pair of those soft, warm and cozy pajamas! Well guess what! Thanks to Funzees I can still have a pair!
"You all know the onesie pajamas and footie pajamas, that we wore when we were little. They were soft, cozy, and you could stay in them all day. But, why should babies and kids have all the fun? We want the same for adults! That's why since 2008 we have been designing and selling onesies for adults."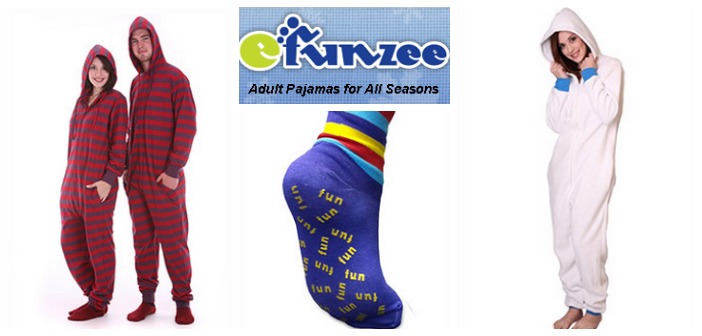 Funzees are adult onesies made from 100% soft jersey cotton or warm polar fleece. These cozy full body pajamas come in a full adult size range, and also come with the option of being footie pajamas or not. Why the choice? When you think about it, adults do a lot of walking around compared to a baby. With all that walking, adult footed pajamas tend to get dirty and develop holes in the feet. Therefore, Funzees decided to specialize in a line of adult onesie pajamas with matching socks that are just as comfy as those footed pajamas we wore as kids. But if you are looking for a warm and cozy set of pajamas with feet just to sleep in, Funzees has those, too!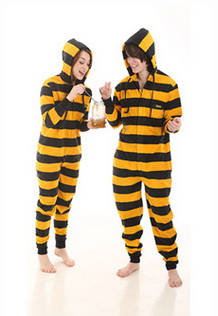 Funzees pajamas are available in a great selection of colors and patterns! Choose from stripes, solid colors, wizard hats, leopard spots, teddy bears, bi-color and more! The pajamas even come in a variety of styles such as hooded or non-hooded, with or without a butt flap, footed or non-footed, and many even come with pockets! All are made to be soft, warm and comfortable!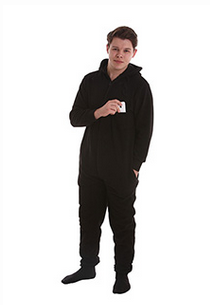 The Funzees socks are also available in many colors and patterns – almost all of which match their pajamas, too! The socks are made from a combination of cotton, polyamide, and elastane. Each pair has partly rubberised non slip soles, are treated with an anti-bacterial finish, and can be washed as often as you like. They are perfect for keeping your feet warm, clean and slip-free!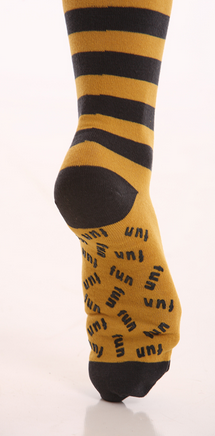 When choosing your size, make note that all Funzees are unisex. This means that a Medium should fit a medium human being so it would be on the small side for men and the large side for women. Also, the Funzees are designed to be baggy. Therefore, the best way to determine your size is to go by your height, as this determines the overall length of the garment. There is a helpful sizing guide on the Funzee website that can help you find the size you need.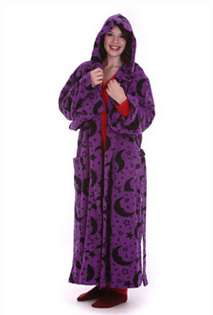 In addition to their adult onesies, Funzees offers several other items including the Funzoo – an animal onesie costumes that can be used as sleepwear, loungewear, fancy dress, and , of course, as a costume! They also carry robes that match their pajamas, as well as Funskins – full spandex body suits or catsuits that are perfect for wearing under their adult onesie costumes, as a full body suit for parties or fund raiser, or even as a layer of added warmth for those freezing cold winter days and nights!
This holiday season give the gift of warmth and comfort with a pair of Funzee pajamas!
Connect with Funzee: Shop | Facebook | Twitter