Laugh lines are not all that funny, are they? They say that we earn our wrinkles, and that survival lines tell our stories. NO THANK YOU! Banish those wrinkles with Frownies.

Looking good at any age is what most men and women strive for. If one can achieve that with products that have antioxidant moisturizers, Vitamin E and amino acids that can make your skin look and feel good..that is AWESOME! A great skin care regime also needs to be easy to use and not break the bank.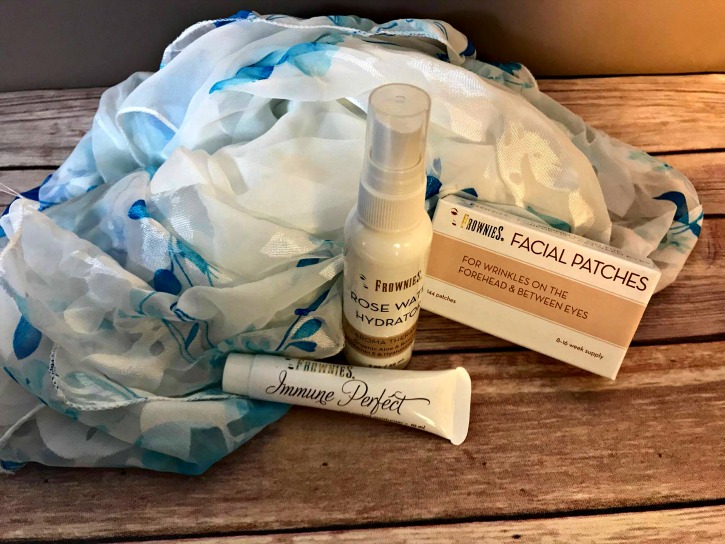 With Frownies it's as easy as One – Two – Three
Facial Patches
Rose Water Hydrating Spray
Immune Perféct Wrinkle Cream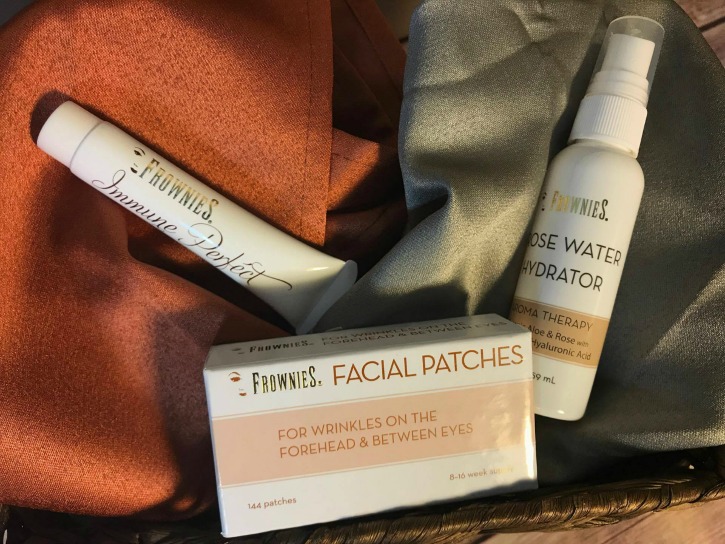 Facial Patches keep skin in place while you sleep and soothe forehead, corners of eyes and mouth. Made from Natural Weighted Unbleached Craft Paper, with a Non GMO corn (Dextrin) based adhesive.
Rose Water Hydrating Spray works with the pH balance of one's skin. Helps reduce the appearance of pore size. Also plumps fine lines and wrinkles. The essential oil from the rose in an natural antibacterial and is super refreshing. A great spray for after exercising, during air travel (when skin can get very dried out) and on days when it's warm and dry. Use in conjunction with Facial Patches and any time during the day to refresh face and neck.
Immune Perféct Wrinkle Cream is safe and effective and can be used twice each day. Containing PLANT BASED ANTIOXIDANTS AND PEPTIDES in an Aloe base. Clinical trials reveal 98% of women who tested Frownies Immune Perfect for 30 days saw a visible difference in texture, firmness and clarity of their skin.
Frownies
Anti-aging skin products; wrinkle treatments; anti-wrinkle products; everything you need when you are looking for anti-wrinkle skin care you will find at Frownies.com
'Keep it simple' is the plan for product developer and CEO Kat Wright. As a mom of five she knows mom needs to keep her system of skin care easy and affordable. At 57 she wants the same simplicity so she can continue to make a difference in the world.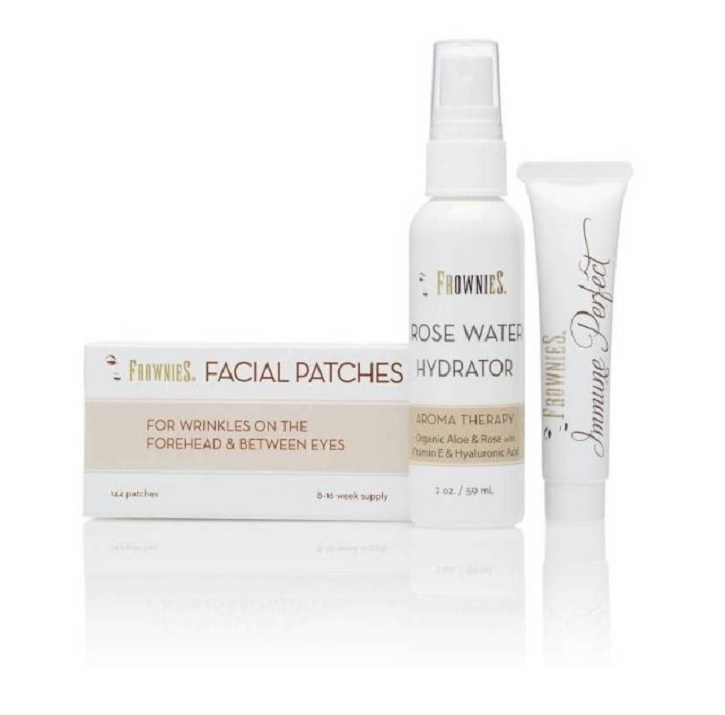 Learn more and Connect with Frownies: Website | Facebook | Twitter