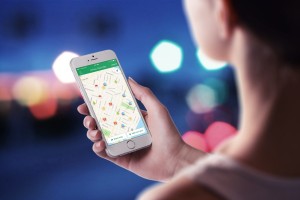 The holiday season is officially upon us: light displays are sparkling, tree lots are popping up, and little ones are anxious to share their wish lists with Santa. However, as a busy mom, it can be daunting to juggle all the events and to-do lists this time of year.
That's about the change. A free new map from Nextdoor, the private social network for neighborhoods that is used by over 48,000 communities across the United States, helps save time and money when planning holiday activities. The Holiday Cheer Map is an interactive guide to help find the best spots in your city to enjoy the holiday season with your family.
Designed as a local's guide to help share and discover new and beloved places of cheer in your area, the Holiday Cheer Map allows Nextdoor members to pin festive icons on the Nextdoor neighborhood map to indicate places to celebrate the season.
Members can add details and a photo of family-friendly lights and displays, places to give back, activities and events, tree lots, and Santa sightings to share with their neighbors.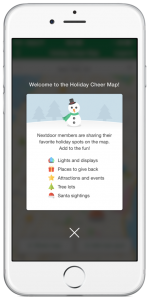 And the holidays will certainly be merry and bright this year, since the spots are curated by those who know the area best: your neighbors!
Follow these simple steps to use the Holiday Cheer Map:
Nextdoor members can sign in to their accounts. If you are not yet a member, you can sign up and verify your address to ensure you don't miss out on the fun: com/cheer
Once signed in, visit your neighborhood map and hit "Add new spot." Search for the address of the location you would like to add on the map and select the category. Members can include a description of the spot and even a photo!
Share the map on other social media websites and encourage your neighbors and friends to participate so you'll know exactly where the holiday cheer is in both your neighborhood and city.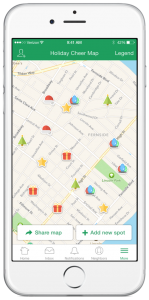 No matter how you're celebrating the holidays this season, Nextdoor's Holiday Cheer map is the insider's guide to the most festive spots in your area.