Relocating the family is a major life decision, but it can open the door to a better future. Nonetheless, the transition from one home to another can be tough, especially for a child. Therefore, making the process easier on your son or daughter should be one of the top items on your agenda.
Your child is about the leave everything they've ever known behind, here's how to prevent it from overawing them in eight easy steps. Let's get started.
1| Give Them Time To Prepare
Turning your child's life upside down is a lot for them to process, so give them time to do it. You may think that springing it as a surprise seems the better option as to avoid prolonging their stress. On the contrary, though, giving them time to process the info helps them prepare.
It provides time for them to say goodbye to friends and their past life. Your child will be far more likely to come round to the idea when they can take one step at a time too. Crucially, it removes the threat of them thinking you've lied or been secretive.
2| Get Them Excited About The Property
When moving properties, it's likely that the new home will be better suited to the family needs. You can use features like a bigger property, larger garden, or home cinema as sources of excitement. Once your son or daughter is excited about the new home, they'll forget the old one.
Meanwhile, if you are moving to a new city for work but haven't found the right property, involve your child. Let them look at the online listings and virtual tours. Take them to viewings, and then get them to draw pictures about life in the new property. The impact can be huge.
3| Promise Special Additions For Them
As far as your child is concerned, their bedroom is the most important room of all. The promise of a personalised bedroom that includes the tech, colour schemes, and themes that they love will work wonders. Not least because they will tell their friends about the new room.
The enthusiasm for the new bedroom will subsequently boost a child's thoughts towards the move as a whole. Once you have completed the move, though, it's vital that you make this project a priority. It'll help your child settle into the new home, thus making life far less stressful.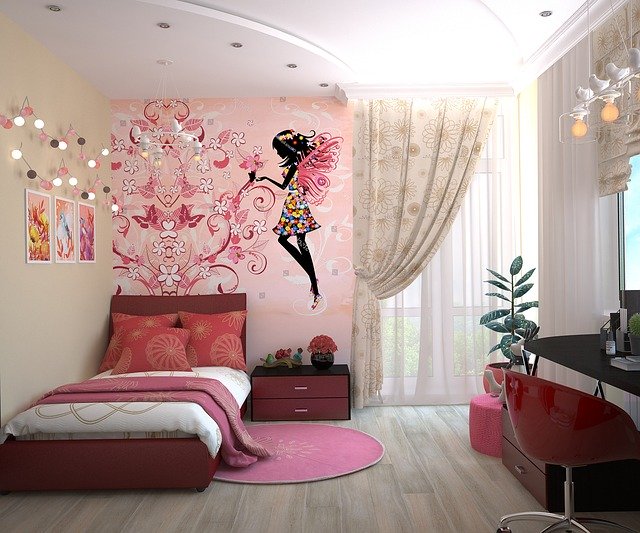 Image courtesy of Pixabay CC0 License
4| Focus On Attractions In The New Hometown
When moving to a new property, you won't just buy into a new home. You will buy into a new way of life. The local surroundings are an integral part of the next chapter and can become one of the most effective tools at your disposal. After all, kids love new adventures.
A quick browse on the internet will show you the best family-friendly things to do in your new city. It can range from sporting attractions to the beach, aquariums to theme parks, malls to parks. Building a list of things to see and do in the new location will change the mood completely.
5| Bring Old Goods To The New Home
Even when your child is excited for the move, the transitional phase can be tough on a young mind. The switch from one lifestyle to the next can be made a lot easier by bringing items from the old home to the new one. A slice of familiarity goes a long way to comforting a child.
Relocating goods a long way can be tough, but furniture removalists interstate services have it covered. This allows you to transport a greater volume of items that your child loves without using self-storage. You could even organise the move so that the home is made upon your arrival.
6| Encourage Them To Stay In Touch With Friends
While leaving the old home is a little tough on youngsters, the prospect of losing contact with friends is the biggest issues. Thankfully, modern tech enables children to stay in touch with their old friends. Whether it's on the PlayStation or via Whatsapp, your child won't feel lonely.
Deep down, you know that the vast majority of old friendships will fade out. Nonetheless, the virtual companionship can have a telling impact while your son or daughter makes friends in the new school. If you haven't moved too far, meeting old friends may still be possible too.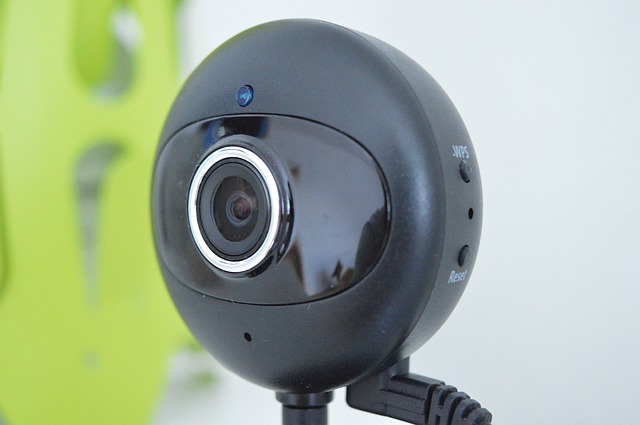 Image courtesy of Pixabay CC0 License
7| Consider Getting A Pet
Digital companionship is one thing, but real-life friends remain essential. Human friends will come with time, but the thought of getting a new pet can provide an instant solution. Whether it's a dog, cat, or tortoise is up to you. Either way, unconditional love is very powerful.
Moreover, your child will make the mental link between the pet and the new home. If you opt for a dog, it's a great excuse to explore the parks and other local attractions as a family too. This brings you closer together with great results. A happier home life is truly the best reward.
8| Prepare For Moving Day Itself
Taking a long run-up at the move can make the transition a little easier. Nonetheless, moving day can be very stressful if you fail to put the right preparations in place. When travelling a long distance, an in-car DVD comes to the rescue. Scheduling pitstops is also vital.
When you arrive at the new home, the benefits of having the internet in place can be very useful. Likewise, a few toys should be ready to hand. When your child is entertained, it prevents negative thoughts entering their mind. It also allows you to focus on moving in.
The Final Word
Moving home is a big deal for the whole family, especially your child. Whatever stage of the process you're currently at, it's never too early to focus on their needs.
When your son or daughter is happier about the move, you will feel far less guilty about it. Better still, the added clarity of mind can help you complete the move with greater ease.