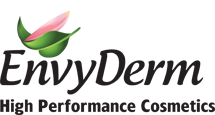 As we age it's evident that over time our bodies go through all kinds of changes, many that are not that pleasant. I, myself have noticed a few changes in the thickness of my eyebrows, and eyelashes as well as the firmness in my skin. My lips have even changed a bit— they're not as full as they used to be. Ugh!
Now when I look in the mirror (au natural) I'm really not liking what I see. I start thinking to myself, "who is this person?", "I don't recognize her".
That's why I'm thankful for skincare and makeup. I can enhance the positives and camouflage the negatives— though I wish I could just wake up looking that renewed and polished. Don't we all though? haha! When it comes to cosmetics I look for good quality ingredients and those that truly do what they're advertised to do and that's why I love EnvyDerm.
EnvyDerm developed products with formulas that combine well-being with technology to enhance their customers' natural beauty. And with all of their high performance cosmetics, they use innovative and proven ingredients provided by Mother Nature. Each one is safe, and scientifically proven to fit a wide array of customers needs.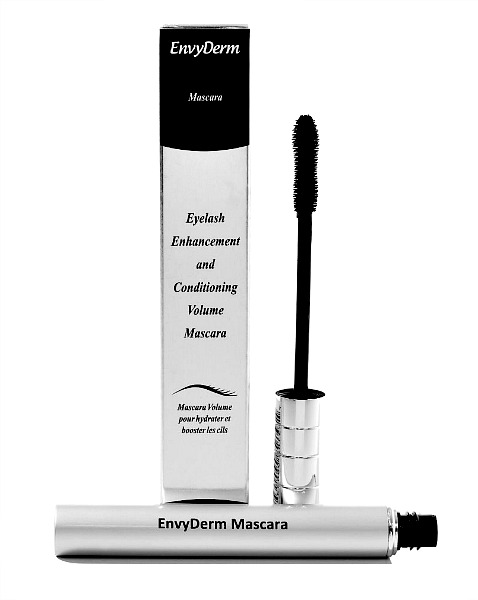 The EnvyDerm Eyelash Enhancement and Conditioning Volume Mascara is one perfect example of the quality EnvyDerm produces. It gives you longer, thicker looking lashes that are smudge and clump-free. I forego basic mascara because the skin on my face tends to be very oily and when I wear a non-waterproof mascara it smears on my face and I start to look like a raccoon. Yeah, that's NOT the look I'm going for.
The Eyelash Enhancement and Conditioning Volume Mascara is infused with Moroccan Argan Oil (which I love) to condition and moisturize your lashes so they're soft, and luscious. One of the great things about this mascara is that it does not flake, run or clump so each lash is volumized without looking spider-like.
It also gives your lashes definition and a natural curl which is great. I can stop damaging my eyelashes with my eyelash curler and cease the accidental loss— no more pinching my eyelids to get them to curl. That means no more ouchies just to get long, uplifted eyelashes!
This awesome product comes in two shades; Black and Espresso.
Another great pair of products offered by EnvyDerm is the Lip Volumizing and Conditioning Plumper and the Lip Renewal Therapy. If you have thin or thinning lips that are lacking plumpness, these products are for you.
Drench your puny lips in these revolutionary cosmetics for irresistible, juicy lips that beg to be kissed! The plumper ranges from sheer to semi-sheer and helps to boost the collagen in your lips so they're fuller, softer and rejuvenated. This product also helps rid your lips of the lines you get as you age so they're smoother and softer.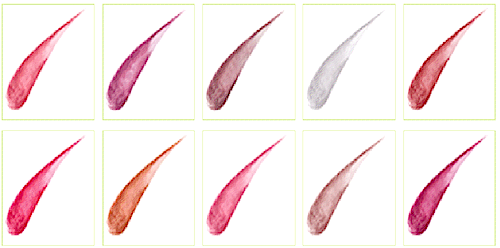 The Plumper comes in 10 gorgeous, shimmering colors including; Amour, Belle, Cannelle, Coco, Fleur Nue, Je T aime, Jolie, Lola, Mauve, and Rose Bleu.
With the Lip Volumizing and Conditioning Plumper your lips become more youthful, plumper, and volumized day after day while producing a natural luminosity of color that lasts and lasts without stickiness. It's fortified with 13 organic moisturizing oils, vitamins and super fruit berries to soothe, soften and prevent dryness.
The Lip Renewal Therapy—one of EnvyDerm's newest products is a sheer, lightweight revitalizing cream that pumps up your lips to give you that sexy pout we all want!
Make it a great date night— Plump up the volume with EnvyDerm High Performance Cosmetics!
Connect with EnvyDerm: Shop | Facebook | Twitter
Disclaimer:
This product was received from the company for review purposes only. All thoughts and words in this post are my own and I was not paid to endorse it. I am only voicing my opinion about this product.