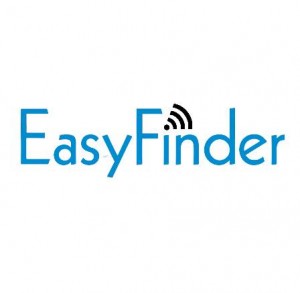 Scattered toys, messy kids, lost remote and on top of that, my phone is missing. Sounds like a typical day of chaos. But what if there was a way to stay organized? A way to keep tabs on the important things around the house. Last week while I was cruising through Facebook, I found my ultimate answer: EasyFinder.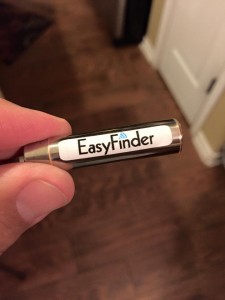 EasyFinder is a two-way Bluetooth tracker that helps you find your TV remote or any other battery-powered item, like your kids toys for example. The way it works is supposed to be easy: 1) Place EasyFinder batteries in all items that you want to track. 2) Download the EasyFinder app and add your battery-powered items. 3) Use the App to track your things with its location based radar technology.
EasyFinder
It's not uncommon for toddlers to misplace items, especially something like, I don't know….my phone. EasyFinder is a two-way locator that not only finds your devices but you can use the installed battery in the device to find your phone.
EasyFinder's features include:
Locates your phone when on silent
Is compatible and free for Android and iOS
Can be easily recharged
Used for all AA or AAA battery-operated devices
On/off capabilities battery powered devices (*Will add if they meet goal)
Timer, for when you want to shut off toys after a certain time (*Will add feature if they meet goal)
The added feature would make bedtime and controlling my kid's noisy toys a lot easier. For only $25 it's a simple device that does a lot to reduce daily headaches of finding lost items around the house and give would give me the simplicity of just…shutting it off.
You can check out EasyFinder's Indiegogo campaign and get it for the early-bird price of just $25 for a limited time, or so they say!
Connect with EasyFinder: Shop EasyFinder | EasyFinder on Facebook | EasyFinder on Twitter
Disclaimer:
This product was received from the Company for review purposes only. All thoughts and words in this post is my own and I was not paid to endorse it. I am only voicing my opinion about this product.