All countries that are famous for winemaking have their own version of sparkling wines. The most famous is, of course, champagne. But champagne is often very expensive and, in fact, it's not the only bottle of bubbly you can try. Other countries produce their own sparkling wine that can match champagne for taste any day, and are often a lot better value. For example, Prosecco from Italy, or cava from Spain.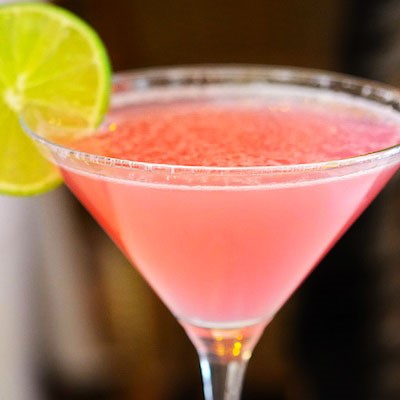 Cava was first created in 1872 and since then, the Spaniards didn't even look at the French champagne, proudly sipping their own sparkling production. Spanish cava is often used in cocktails and here are some of the most delicious and easy recipes – you can find more cocktail recipes here:
Cocktail with cava and beer
This might sound like an unusual pairing – upper class bubbly with the working man's favorite beer. But trust us, it works, and it's a well-established drink in Spain. This cocktail is still simple to prepare despite a decent amount of ingredients.
Ingredients:
250 ml of dark beer
250 ml of lager
1 glass of brandy
1 glass of orange liqueur
1 bottle of semi-dry sparkling wine
a few drops of Blue Tropic liqueur
1 orange
1 lemon
Preparation:
Pour a beer in a jug then add a glass of brandy and orange liqueur. Add 6-7 ice cubes and pre-chilled cava. Pour a few drops of Blue Tropic.
Serve in a martini glass. Decorate it with a slice of lemon and orange.
BELLINI cocktail
Ingredients:
1 fresh peach (or 50 g of peach puree)
100 ml of cava
Preparation:
Remove the peach peel and chop the flesh fruit into a puree. In a shaker put ice, peach puree and pour the cava. Stir with a bar spoon. Serve without ice. Decorate with a peach. (Sometimes instead of peach puree is used just juice with pulp, but if possible, it is better to use fresh peach).
"Ginger pomegranate sparklers" cocktail
Ingredients:
240 g of sugar
60 g of chopped peeled ginger
1/2 teaspoon of pomegranate molasses
Preparation:
Prepare the ginger syrup: In a saucepan combine sugar, 1 teaspoon of water and ginger, bring to a boil and cook, stirring, over low heat until sugar is dissolved. Remove syrup from heat and cool down to room temperature, strain and remove the ginger.
Prepare a cocktail: open sparkling wine and fill glasses of cava on half. Add 1/2 teaspoon of pomegranate molasses in each glass, then add 2 teaspoons of ginger syrup. Pour the remaining sparkling wine to top.
The remaining ginger syrup can be stored in the refrigerator and you can add it in sparkling water.
Cocktail with cava
Ingredients:
1/2 of glass of chilled cava
2 red oranges, plus 1 thin slice for decoration
Some fresh lemon juice
A bit of bitter liqueur
Preparation:
Use the citrus press to squeeze the juice of red oranges in a bowl that is equipped with a sieve. With a back of a spoon mash the remaining pulp in the sieve to extract all the juice. You should get about 1/4 of glass.
In a small jug pour the juice of red oranges, lemon juice, tincture and chilled cava. Gently mix it. Pour into chilled wine glasses for champagne. Garnish with a thin slice of red-orange.
The juice of red-orange and lemon gives this festive cocktail a bright color and freshness of citrus fruits.
"Smoke on the Water" cocktail
Ingredients:
20 ml of gin
100 ml of dry cava
20 ml of freshly squeezed lemon juice
20 ml of Triple Sec liqueur (Cointreau)
Preparation:
The preparation rather refers to the classification of SHOW, for example, to surprise your girlfriend. This really is a cocktail that calls for some drinks photography from JKnowles, capture the moment at the right time and it'll look like a beverage that has its own cloud! In a cocktail glass. In a cocktail glass put two ice cubes and pour gin and cava. Separately in the shot at first pour the juice then gently with a bar spoon add Triple Sec liqueur. Density of juice and liquor is different and they will form two layers. Set liquor on fire and carefully pour the burning content of the shot from above into gin and cava which are already in a cocktail glass.