More and more women are choosing to set up their own businesses. If you have skills and talents you're keen to flex, or you've got a brilliant idea you're hoping to turn into a successful business, going it alone may be an appealing proposition. If you're a budding mompreneur, here's a handy guide to help you draw up a plan of action.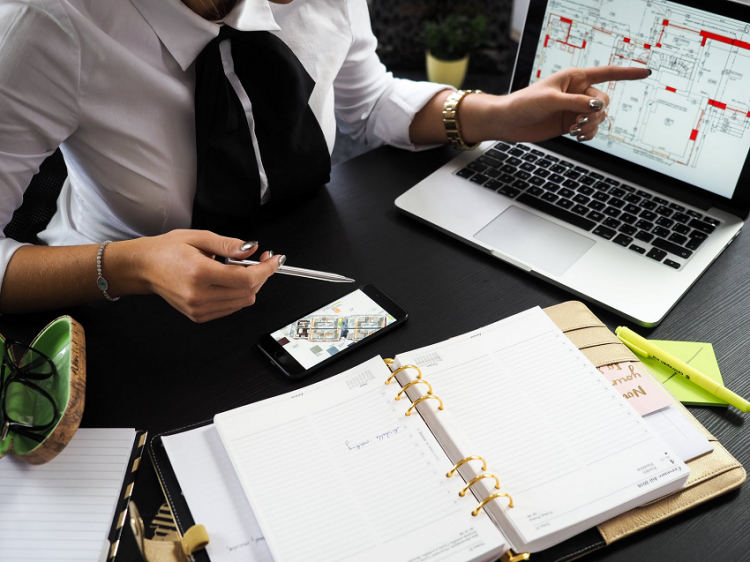 Picture credit: https://www.pexels.com/photo/architect-composition-data-demonstration-313691/
What are you going to do?
The first step in the process of launching a new venture is deciding what you're going to do and how you're going to monetize your idea. Are you looking to use your skills and base a new company or a freelance service on the job you already have or a role you had in the past? Have you stumbled across an ingenious idea you think has the potential to fly? Are you interested in making money from a hobby or an interest? There are endless possibilities when it comes to setting up a business, and it's important to consider key factors when making a decision. The first is demand. Is there a market for the products or services you're looking to sell? Conduct market research, see what kinds of competitors are already out there and look for gaps to exploit. Secondly, is there a way of generating a sustainable income from your idea? Does your business plan work? If you're looking to switch from an office to a freelance role in consulting, for example, it's wise to try and answer questions like how many clients will you need to see to earn a decent income, how much will you charge and what kinds of running costs and expenses do you expect to incur? Thirdly, how are you going to fund your business? Finally, is there an opportunity to scale your business? Think about how you could expand in the future if the venture takes off.
Before you invest any money or devote a huge amount of time to trying to get a business off the ground, ask crucial questions, and make sure you have a business plan that provides all the answers.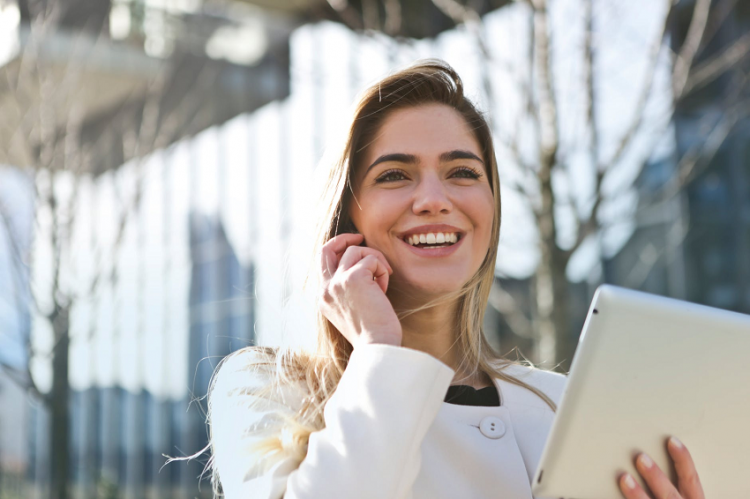 Image from https://www.pexels.com/photo/woman-in-white-blazer-holding-tablet-computer-789822/
Where are you going to work?
There are all kinds of different businesses, and where you work will usually depend on the type of venture, how much space you need and what type and level of interaction you have with your customers. Many mompreneurs work from home, and this can be a great option for those starting out, as it minimizes running costs.
Working from home is ideal for women who run small-scale businesses, for example, e-commerce operations and services like hair, beauty, physical therapy and personal training or life coaching. It can also be an attractive option for people offering services like consulting, marketing, copywriting and accounting. If it is viable for you to work from home, make sure there is a suitable space available. You need to be able to focus on what you're doing. Many people assume that working from home involves sitting around in your PJs and typing away in front of the TV, but the reality is very different for the vast majority of home workers. Set aside a tranquil space that enables you to focus and provide a high standard of service to your customers. If you have a garage, outbuildings, a spare bedroom, a basement or an attic, you could consider creating a base for your business here. Garden rooms may also be an option if space indoors is limited, or you need more room. This could work for trainers, therapists, artists, designers, architects and carpenters, for example.
Working from home is not a viable option for everyone. Some people struggle with the isolation that comes with being based at home, while others don't have the space available. There are various alternatives worth considering, including renting an office, unit, studio or workshop or taking advantage of flexible, collaborative facilities such as a Bond Collective coworking space. Research workspaces in your local area, compare prices and make a decision based on your individual needs. If you don't need to be office-based on a regular basis, and you're looking for something more casual where you can meet contacts and rent a desk on a daily or monthly basis, coworking spaces might be ideally suited to you. If you plan to use a studio or an office frequently, or you have employees, looking for facilities to rent is a great idea.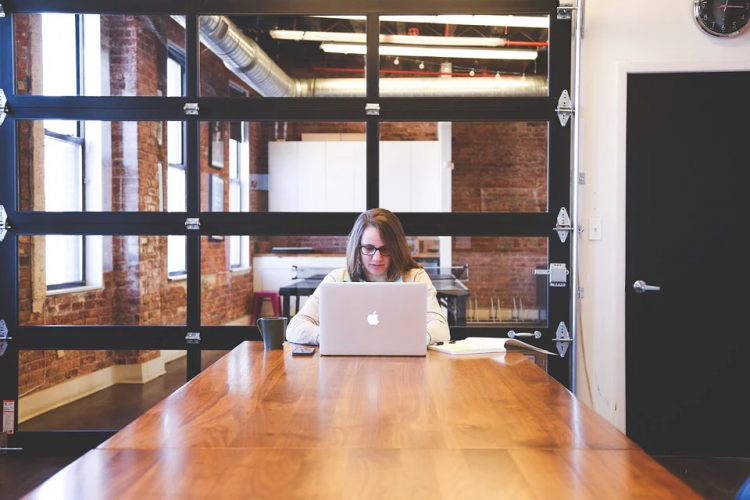 Image sourced from https://pixabay.com/photos/student-typing-keyboard-text-woman-849824/
How are you going to promote and market your business?
You've decided what you want to do, you've drawn up a basic business plan, and now you've reached the section of your strategy that involves promoting your company and bringing customers in. Marketing is crucial for generating a buzz, introducing people to your brand and making sure they know what you're selling and how your business will benefit them. There are several ways you can promote a new venture, and the techniques and platforms you choose should be relevant to your product and your target market.
Before you start drawing up strategies or brainstorming and conjuring up ideas for campaigns, pinpoint a target customer. Create an ideal buyer persona and use market research techniques to gather as much information as possible about that group of people. How much does your customer earn? How do they like to shop? What do they do in their spare time? What kinds of offers and promotions would appeal to them most? What are their shopping and buying habits? How much would they be prepared to spend on the products and services you're offering? Once you have the answers to these questions, you can start thinking about how you're going to interact with customers, what kind of methods you're going to use and the tone of voice you're going to adopt. Your research will also help you make key decisions in terms of branding, packaging design and pricing. Brand packaging design is one of the most important factors of succeeding in the business. Match marketing methods to your ideal buyer and your product. A campaign to promote affordable, on-trend clothing to 18-35-year-olds should look very different to one aimed at selling roofing services to homeowners aged between 25 and 70 years old, for example. Social media, email marketing and search engine optimization (SEO) will work well for the first company, while the second business is likely to benefit more from flyering, local press adverts, local SEO and Facebook and Google Ads.
If you don't have expertise in marketing or branding, it's worth considering hiring an agency or working with experienced freelancers. Once your marketing campaigns are up and running, analyzing performance is hugely beneficial. You can do this by carrying out consumer surveys, collecting customer feedback and using analytic tools.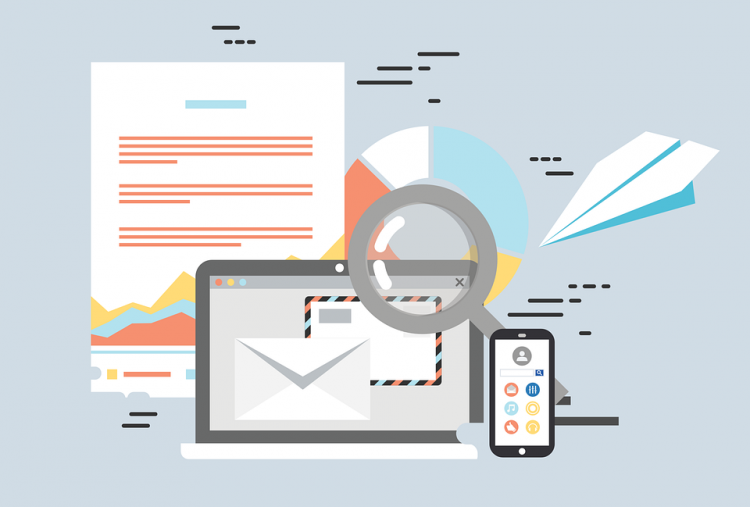 Image via https://pixabay.com/vectors/email-email-marketing-newsletter-4284157/
More and more moms are taking the plunge and setting up their own businesses. If you're keen to become an entrepreneur, it's wise to plan ahead. Figure out what you want to do and how you're going to monetize your ideas. Focus on the detail, carry out extensive research and make sure there's a demand for the products or services you plan to sell. Think carefully about where you're going to work and how you're going to manage the day-to-day running of your business. Explore the options open to you, consider the practicalities and compare prices and running costs before you make a decision. Use the findings of market research to draw up a marketing strategy that is relevant to your business and your target customer. You want to ensure that the content and materials you share or circulate are appealing to your ideal buyer, and that the methods you use reach people who are genuinely interested in the products on offer.