Growing your business is a key goal that you must keep in mind as a business owner. You need to make sure that you are constantly pushing your company forward. However, it's important that you take the right steps to do this. If you approach it the wrong way, then you can end up taking on a higher level of risk than you'll be able to handle. When you increase the level of risk in your business model, you put your whole company in jeopardy and impact the potential chance of longevity. It's that simple. So how do you correct this issue? Well, there are a few possibilities to keep in mind here and ensure that you grow your business the right way.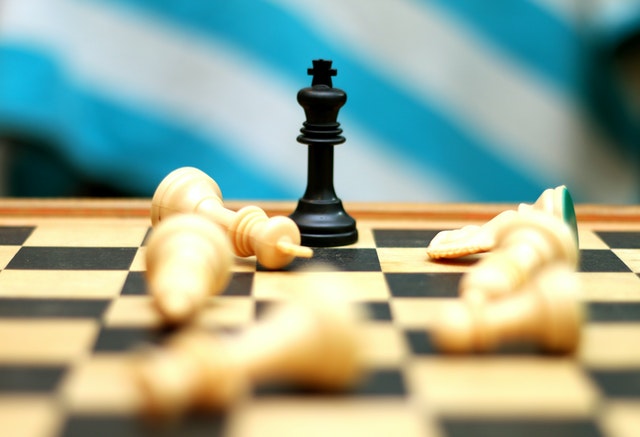 Set Your Budget
The first step when you are planning to grow your business without taking on more risk is always going to be the challenge of setting your budget. Every business should have a budget to work with as this will ensure that you don't slip into the red. If this happens, then you will find it difficult to recover and the debts will continue to increase more over time.
To set your budget, you need to make sure you are aware of your incomings and outgoings. It's vitally important that you can keep track of the bills. Furthermore, knowing your budget will help you recognize how much money you have to spend on a potential expansion.
If you're finding it difficult to keep track of your budget, then you might want to consider speaking to an accountant. They will be able to complete this role for you. Alternatively, you might want to think about handling this yourself more effectively. You can do this by investing in cloud accounting software. With this type of solution, you will be able to monitor your costs and your accounts in real-time without any issues with delays. We strongly recommend that you explore this possibility if you don't have the money for an accountant.
Do be aware that hiring an accountant will always benefit your costs in the long term. You're going to save a lot more money than what you spend on this possibility.
Of course, when you're thinking about your budget, you also need to explore the best ways to save. There are a few options worth considering that you should take on board.
Save In Your Budget
To save money on your budget, you need to ensure that you make changes that won't impact the quality of the service that you can provide to your customers. Essentially, you should be searching for ways to save money behind the scenes of your business, rather than with the product that you are selling on the market.
One of the best ways to save would be by going more green in your business model. If you go green, you could save a fortune on your energy bills. For instance, you could think about adding solar panels to your business property. At certain points in the year, this could help you cut a fortune out of your energy bills. You might also want to consider making smaller changes to save on energy. This can be as simple as switching energy providers. It's important to note that different providers will give you different rates. As such, it does make sense to find the most competitive option on the market that is providing the greatest level of value.
You could also think about saving in different areas like the tech that you purchase for your business. Rather than buying tech, you can think about renting it out. You can rent a Macbook or multiple Macbooks for your team without taking on a great cost. This is a fantastic option if you are planning on hiring more employees in your business. We'll come back to this idea a little further down. Renting in your business can be a better option as it's always going to make your model more flexible. This means that you'll be able to adapt and change things based on individual needs and requirements.
Another way to save that you might not have considered before is by outsourcing. If you want to grow your business, but you don'\t want to take on additional costs, outsourcing is a great option. It will allow you to expand your team of employees without having to worry about individual contracts or incentives. It's incredibly budget-friendly and you can use an outsourcing solution for virtually any part of your company.
When you're outsourcing you do need to make sure that you choose the right company. There's a lot of businesses on the market and they aren't all providing the same high-quality solution that will be ideal for your needs.
Of course, if you are looking to save, now is also going to be a smart time to start thinking about speaking to your suppliers. It's important to be aware of how much of an impact even the smallest part of your company can have on your budget. If you're not getting the right deal, then these little extra costs are quickly going to build up to what could be an insurmountable level.
Remember, when you create different contracts with companies, you do have a lot of power on the market. As such, it's important to use this to your advantage. You need to make sure that you are getting the right option here. It's also worth thinking about using a legal advisor. Without the support of a legal advisor, it's possible for a business owner to change your contract and leave you in the lurch.
Choose The Right Employees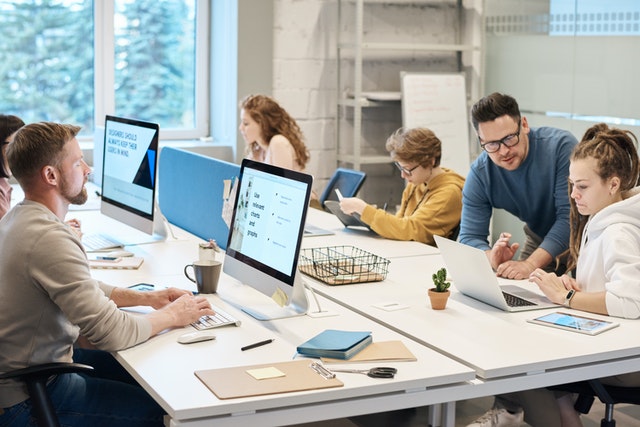 Perhaps you want to hire permanent employees for your business. There are advantages to this option over an outsourcing solution. For instance, it creates stability in your business model. However, you do need to make sure that you think about getting the right team members. It's vital that you don't end up with employees that are going to end up delivering a poor level of service. If this occurs, then it will reflect poorly on your business and it could even lead to customers abandoning your business completely. This is the last thing that you want.
As such, you should spend a considerable amount of time on the recruitment process. You could consider hiring a recruitment agency here. They can help ensure that you do get the right people in your business from day one. It's a smart choice, particularly if you don't have a lot of time yourself to vet different individuals and ask the right questions. Be aware that every employee that you bring into your team does create additional risk in your company model. If, for instance, there's a hack in your business, research suggests that an employee you hired is likely involved in some way. This could mean that they inadvertently caused it or that they directly targeted your business.
The Right Avenues For Financial Support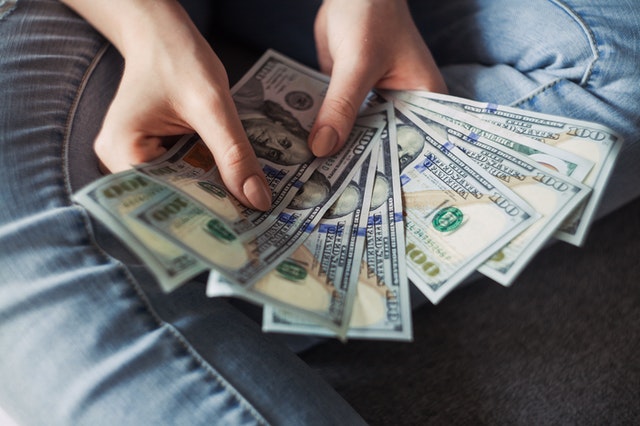 Growing your business will always mean that you'll need to explore different capital injections for your company. If you don't get the right level of money, you're not going to be able to make the improvements necessary for your business model.
However, it's important to understand that every time you borrow money, this is going to increase the risk in your business model by a considerable amount. As such, you do need to make sure that you are borrowing from the right source. You should know exactly when you are going to need to pay back any money that you borrow. You should also be able to trust the lender that you choose.
One of the best ways to gain more funds for your business will be by gaining support from new investors. The benefit of using support from investors is that you won't have to pay back the capital. One of the best ways to attract their interest is to use a trade show. A trade show appearance is one of the most powerful options that you can consider when exploring different ways to grow your business.
You just need to make sure that you take the right steps to ensure that your company stands out. This is always going, to begin with your stall. You can get these professionally designed and it does make sense to explore some more unique choices. For instance, you might want to consider utilizing tech as part of the design options.
We hope this helps you understand some of the key ways that you will be able to grow your business without taking on additional levels of risk. If you take the right steps here, then you will be able to accomplish your goals on the market and ensure that you don't end up breaking your company in the process. Remember, the first step should always be to work on your business budget. Once you have a budget in place that you can follow, it's always going to be far easier to remain on the right track here.