The acceptance letters have arrived, graduation caps have been tossed jubilantly into the air, and summer is in full swing—'tis the season to start planning for a college move.
First things first—congratulations! Starting college is a significant accomplishment for both you and your child, whether they're staying at home and enrolling at a local school or are spreading their wings and attending college out of state. No matter which camp you fall into, moving your child to college requires a lot of planning and preparation—especially if they are going to college across the country.
Of the many questions and worst-case scenarios that may be flying through your mind, "what do we pack?" is often one of the most challenging elements of planning a long distance college move. At TSI, we're experts in long distance moving and shipping (including college moves), so we're here to share our best tips for packing for college, including what to pack for students living in dorms, as well as for those who've opted for off-campus housing, and when (and what) to ship from home.
Let's jump in!
What to pack—or not pack—for a long distance college move
When you're planning a long distance or cross-country college move, start by segmenting your packing list into two sections:
What to pack and bring along from home
What to buy when you arrive
What you pack and what you buy will ultimately depend on how far your teen will be moving. For moves less than 150 miles, they may be better off buying things at home. For long distance moves over 150 miles, it's often better to limit what they pack to the bare essentials, then purchase the rest once they arrive.
Before considering what to pack and what to buy, you also need to consider where your child will be living. If they are moving into a dorm, good news—many of the big-ticket items they will need, such as a bed and a desk, will be provided. Most colleges will also supply a checklist of what to bring, as well as what is not permitted.
COLLEGE MOVING TIP: Unless you have precise measurements and know exactly how much space your child will have, wait till after you arrive to purchase storage bins and other organizational supplies like bed risers. If you arrive with these items, you run the risk of ending up with supplies they don't actually need or have the space for.
If your child will be living off campus, you may wish to focus their housing search on furnished rooms so that you don't have to worry about moving furniture or purchasing it upon arrival. If a furnished room isn't in the cards, you have a few options:
Rent a moving truck and drive any furniture you have already across the country (Bonus—the long drive is a great last-minute bonding opportunity).
Have any furniture shipped using consolidated freight services
Wait and purchase what you can when you arrive
Your teen may also have a roommate. If they are able to connect with their roommate before move in day, have them try to coordinate who brings what so that you can avoid any duplicates, especially for large, hard-to-transport items like furniture.
Items to pack and bring from home
Regardless of how far your child is moving to college, there are a few items you will almost always want to bring from home. This includes:
Big-ticket electronics
Laptop and/or desktop computer
External storage devices
Other peripheral devices, such as mouses or keyboards
Headphones
Toiletries
Prescription medications
Favorite makeup or skincare products
Clothing
One or two "nice" outfits
Seasonal clothing, if your child won't be returning home before Thanksgiving or Christmas
COLLEGE MOVING TIP: While it is generally best to focus on items they will definitely need, it's okay for your child to pack some impractical items as well. You never know when they'll need those neon leggings or your vintage overalls.
Important documents
Car registration and insurance
Copy of birth certificate and social security information
Passport
Emergency contact information
Financial aid documents
Banking information
Health and dental insurance information
Shipping paperwork or bill of lading if you shipped some belongings separately
Lockbox to keep documents secure
Other items
COLLEGE MOVING TIP: Read TSI's College Moves 101 guide for detailed packing lists, including downloadable printable checklists.
Things to buy when you arrive
If your child is moving to college in another state or across the country, your goal should be to pack as little as possible, and instead purchase most of what they will need once you arrive. Some stores offer online shopping with local pick-up, so you can purchase what you need before move-in day then simply pick it up when you arrive.
When you're creating your shopping list, start with these items:
Room needs
Desk and bedside lamp (if not provided)
Storage bins
Fan
Removable picture hangers and/or hooks
Desktop needs
School supplies (pens, highlighters, stapler, etc.)
Desktop organization tools
Linens and laundry
Pillows
Bedding (duvet or comforter, sheets, and extra blankets)
Towels
Laundry supplies
Electronics
Portable speakers
Cords (HDMI cords, extension cords) and power bars
Toiletries
Shower supplies (shampoo, conditioner, soap, etc.)
Skin care
Eye care (contact lens solution)
Hair products
Cosmetics
First aid supplies
Blow dryer and other hair tools
Toilet paper
Small appliances
TV and dvd/blu-ray player
Coffee maker or kettle
Mini fridge
Toaster
Microwave
COLLEGE MOVING TIP: If your child will be living in a dorm, always confirm what appliances are permitted before purchasing anything.
Household items
Dishes, glasses, and silverware
Cooking utensils (spatula, can opener, etc.)
Food storage containers
Decorative items
Furniture
If your child will be living off campus, they may need to purchase any necessary furniture after you arrive. Before investing in brand new items, encourage your teen to look at local thrift shops—they'll save money, and reduce their carbon footprint.
Bed frame
Mattress
Dresser
Night table
Bathroom supplies (shower curtain, rings, mat, plunger)
Dining table and chairs
Couch
Coffee table
Curtains
Rugs
Shipping stuff from home
For long distance college moves, it's often more economical for you or your child to purchase new (or at least, new to you) stuff when they arrive at college, especially if they will be living in a furnished dorm or apartment.
Your teen will need more items if they will be living off campus in an unfurnished room. They may even need to furnish an entire apartment. In this case, it may make more sense to ship some furniture from home. Shipping large items separately, such as couches and other furniture, as well as large boxes if necessary, will allow your child to pack as little as possible for the trip, ensuring an easy journey and a straightforward start to the school year.
Consolidated freight shipping, such as TSI's personalized less-than-truckload (LTL) service, is a smart, economical solution for transporting furniture and large boxes. Your teen's belongings will share space on the truck with other cargo travelling in the same direction, and you'll only pay for the space their stuff takes up on the truck.
Conclusion
Your child starting college is often bittersweet—while you may be sad to see them leave the nest, you're proud and excited for them to start the next chapter of their lives. As a parent, the best you can do is help them get a good start.
If your child has never moved before, they may lean on you for advice about how to plan their college move, especially if they are moving long distance. Resist the urge to meticulously plan their move, and instead focus on connecting them with resources that will help them navigate the process on their own.
TSI's College Moves 101 guide is full of practical tips for planning a college move, including a weekly timeline and checklist, off-campus and dorm packing lists, and more.
Read the full College Moves 101 guide on our site.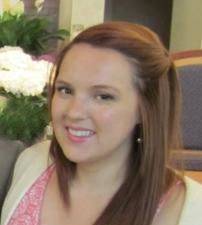 About the Author
Rachel Hazzard is the Content Solutions Manager for TSI, a seven-time honoree on the Inc. 5000 list of America's fastest-growing companies. After years in the industry, she's an expert on packing, organizing, and downsizing. When she's not working, you'll likely find her eating out or hanging with her cat Nilla.