On December 4, I traveled to Austin Texas to learn all about the Chalk Ink Markers company. Danielle and her staff are not only talented but warm and inviting. I enjoyed the opportunity to talk to each person that works with Chalk Ink and I felt welcomed from the very moment I arrived.
Our first evening in Austin Texas, we all walked to Botticelli's restaurant. While getting to know each other (well at least at our table), I had the pleasure to get to know Danielle (owner of Chalk Ink), a blogger named Nikkala from The Crafting Chicks (who by the way is VERY crafty), Karen Atkins of The Original Worm and Anilyn who is a very talented c.i.a. We dined on appetizers of Piatto Di Formaggi, Botticelli Bread (Original), and Botticelli Bread (The Veggie). I also enjoyed an Insalata Caprese salad, and for my entree a delicious Ravioli Di Zucca Gialla. I missed that there were pepper flakes, I will blame it on the dim lighting.
After dinner we were able to visit more and then it was time to get some rest work done before the next fun filled day.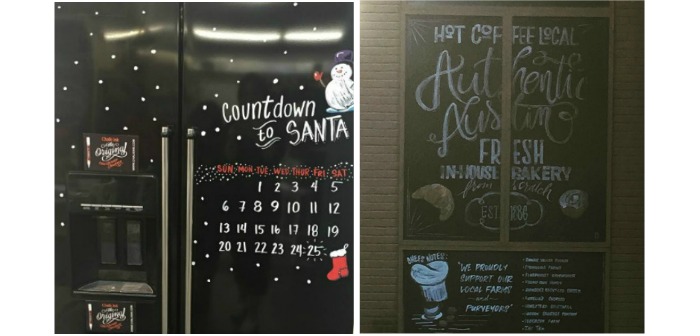 I was so very excited to be able to go and visit the Chalk Ink headquarters. There is just something about an area filled with DIY supplies as well as beautiful artwork made with Chalk Ink Markers of course that makes you want to be artistic! We enjoyed a nice breakfast of fruit, muffins, breakfast burritos (it wouldn't be Texas otherwise), coffee, and Daily Greens drinks (they are yummy)! Then it was time to get down to business! fun. Now please note I am NOT the artistic/DIY type, but there wasn't any shame in that with the Chalk Ink crew.
After our delicious breakfast, we learned more about Chalk Ink Markers (the company and founder Danielle) and were introduced to Lisa from Chic Execs and everyone that contributes to keeping the company going smoothly. Ashley is Danielle's right-hand person, and an awesome assistant. She is the one that organized this whole trip and I appreciate all of the time she put into it, as well as her warm and caring personality.
Anilyn and Jody are the chalk ink artists (c.i.a.'s) that taught us all about the Chalk Ink Markers and how to create with them. (on a side note, Anilyn is awesome and I really enjoyed our time together, Jody is also fun and very talented as well) I am going to try to share as much as I can about what we learned. Do note, if you go to purchase Chalk Ink Markers, MAKE sure they are the Chalk Ink Marker brand. If you don't you are taking a chance of ruining your chalkboard or any item that you use them on. There are many imposters, so just make sure you purchase them directly from Chalk Ink Markers or in a store that carries them.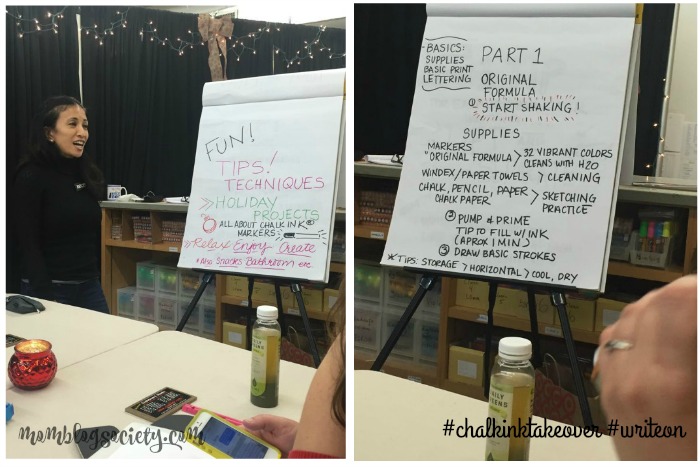 Our 'class' was to introduce us to how much fun you can have with Chalk Ink Markers. Also, techniques to get your project how you want them to turn out. It was a very laid back setting in which Anilyn and Jody wanted to introduce us to some fun holiday projects and incorporate learning some key information while doing so.
First the supplies we used:
Markers "Original Formula": There are 32 vibrant colors that clean with H2O
Windex/Paper Towels > for cleaning
Chalk, Pencil, Paper, Chalk Paper for Sketching Practice.
Important Notes when using chalk ink markers:
Before using make sure you shake, shake, shake your markers.
You will want to prime your markers so that they work correctly. Many people miss this step and then they think that their markers are dry. So this is called pump & prime. This is how you fill the tip with ink.
Start by drawing basic strokes, this will help you get the feel for using them if you never have before.
TIP: When storing your markers make sure to store them horizontally in a cool, dry place.
#1 Tip for Easy to Read, Clear Writing is to Lift and Separate. You will want to write with broad strokes. When you Lift your marker at each point, beginning and end of each stroke it won't all squish in together.
When learning to do your lettering with chalk ink you want to make sure you keep your lowercase letters and your capital letters (if printing) are close in their heights, especially if you are wanting a uniform look. Anilyn and Jody not only taught us print, but they also gave us a crash course in calligraphy writing. Instead of typing it out I will include her board(s) so you can see exactly what they taught us.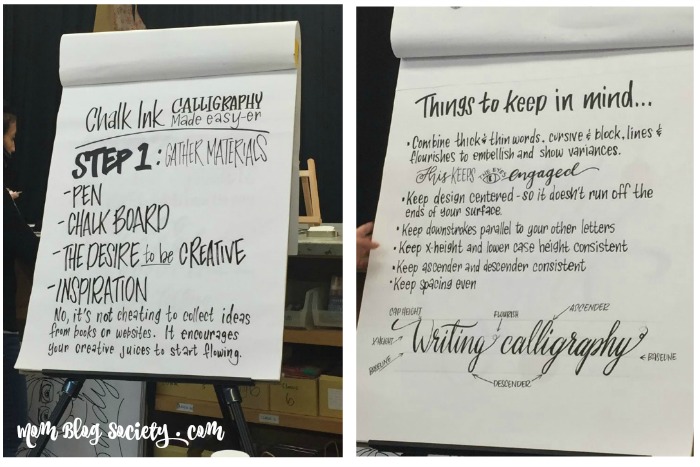 In our group of 8 bloggers, we did have some very talented people. We also had Valerie from Lily and Val with us, and she is just amazing. You can view her website and see her talent here.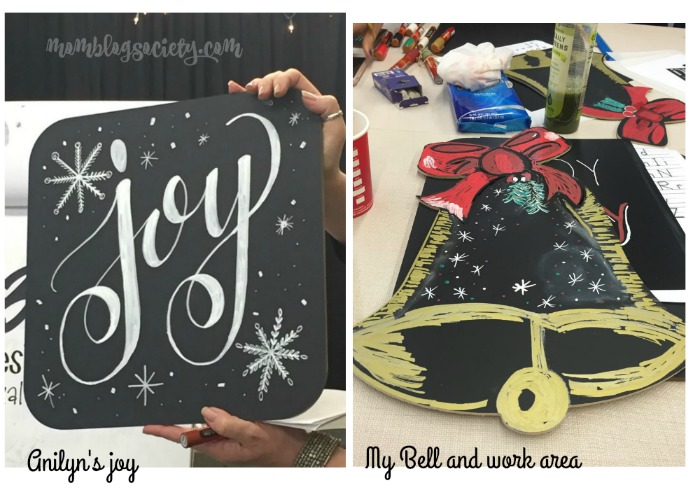 I wanted to share with you one of Anilyn's pieces and my bell. (I was pretty impressed with myself BUT in saying that I am hoping to be able to practice soon and get better.) We also had the ability to decorate a bulb for our tree and an ornament. Sadly my ornament met an untimely death as he leapt from my bag when I by accidently turned it upside down and he broke into three pieces. RIP little gingerbread man.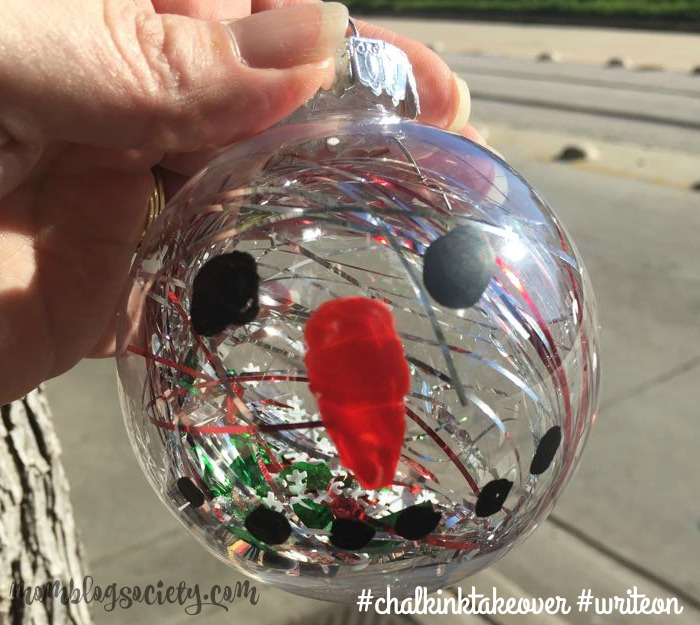 After our fun with all of the crafting, we had a delicious lunch. We enjoyed salad, chicken/beef kabobs, hummus (I love hummus) lol. Then off we went onto our Duck Tour. You can learn about the Austin Duck Adventure Tours on their website. Our tour guide was so much fun. I laughed and laughed. We were taken around the streets of Austin and he told us different things about some of the local businesses, landmarks and we did duck drive-bys. I am including a very short video I took during part of our tour.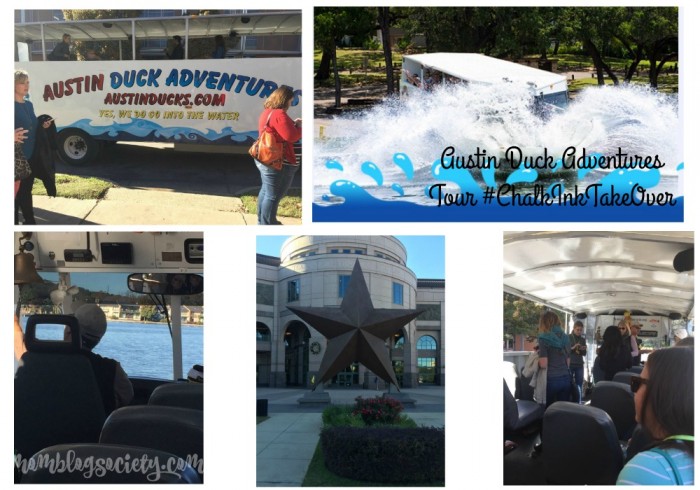 After we were done we went back to the
South Congress Hotel
to get ready for dinner at
La Condesa
. We enjoyed a variety of food and were able to visit and talk. Our table was downstairs and we had to bend down to avoid hitting our heads three times. I would compare it to an underground tunnel. To the point there was no cell service. I was still able to grab a few pictures, but it was a bit dim.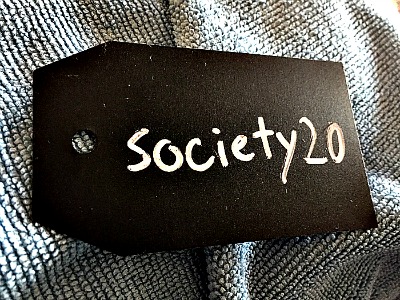 Now that you have heard all about my trip, Chalk Ink Markers gave me a 20% coupon code (1-time use per person). You can use this code on their website—>
here
.
Just use society20 to receive your 20% off.
I do want to take the time to Thank Ladonna here at Mom Blog Society, Danielle & Ashley for allowing me to represent Mom Blog Society and Lisa from Chic Execs. I have to say for this being Chalk Ink's first blogger event, it was a hit.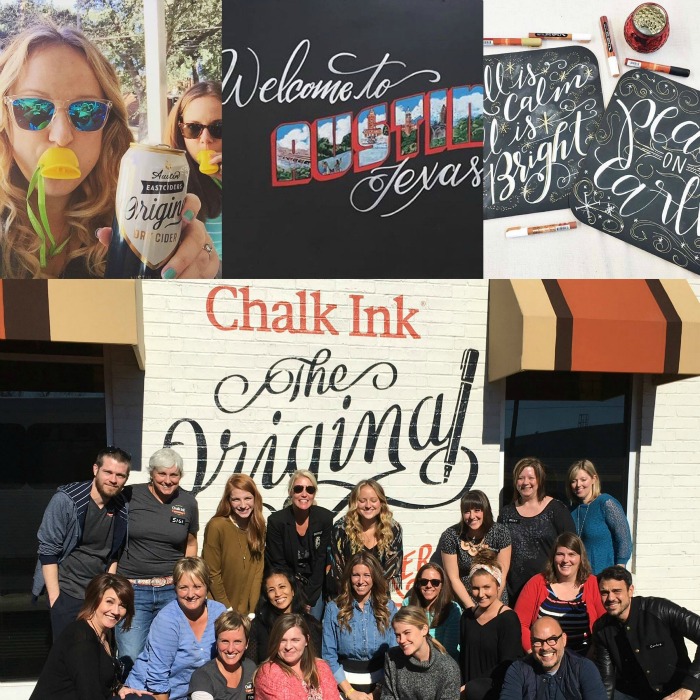 Disclaimer:
I was provided a full-expense paid trip to Austin, Texas in order to participate in the Chalk Ink Marker Company Blogger Event. I represented Mom Blog Society in order to share this event with its readers. All thoughts and words in this post are my own and not paid to endorse it. I am only sharing what I learned while at the #ChalkInkTakeOver, #writeon Blogging Event.