Bella has amazing Small Appliances. My daughter, Sarah, age 18, is starting College this Fall. These items are perfect for her dorm room. She loves the retro Red Toaster, the Slow Cooker, Blender, and Coffee Maker. She said her favorite is the Coffee Maker. It's Pink, and now she, and her friends, can enjoy Coffee before class, and during study sessions. Pink is her favorite Color, so they definitely know what girls want. The toaster is great, because she can have toast if she is in a hurry before class, but yet hungry.
Sarah says that these products will really help her during this year of College, because now she can make herself goodies in her dorm room, and not always be going out to eat. Saving money and Study time, as well. She is so excited to be able to go to College with these items.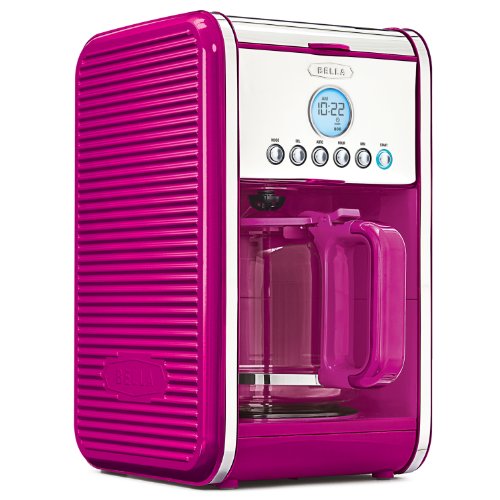 Look at that coffee pot. There are multiple colors, very vibrant. Yet, this is Sarah's favorite. There's a favorite for everyone, especially your big kid going to College. This will help them so much. Not having to go buy cup after cup of coffee, losing time studying. The colors can be found here. I love this coffee pot, so have to order another one, because it's most important that Sarah has it for College.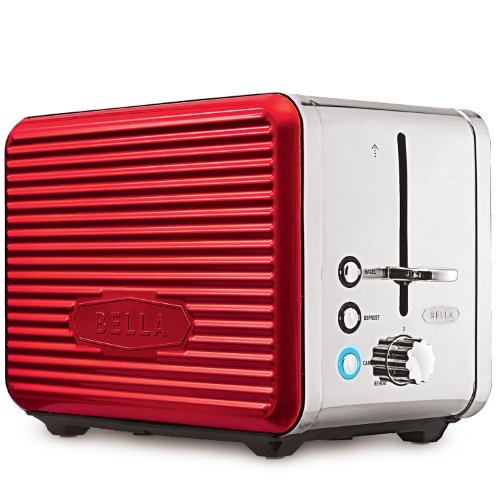 The Linea Toaster, pictured above, is another great product. My mother in law loves it, but I gave it to Sarah for College. The in laws have already asked where they can get one. Again, you have all these vibrant colors, so you can get your toaster to match your coffee pot, which is really cool. There are really big slots, so you can do bagels, without a problem, in the toaster. I love the great color selection, and that a 4 slice toaster is only $10 more than a 2 slice toaster. My in laws will be getting the 4 slice toaster. You can check out this toaster here.
My favorite two items, I saved for last.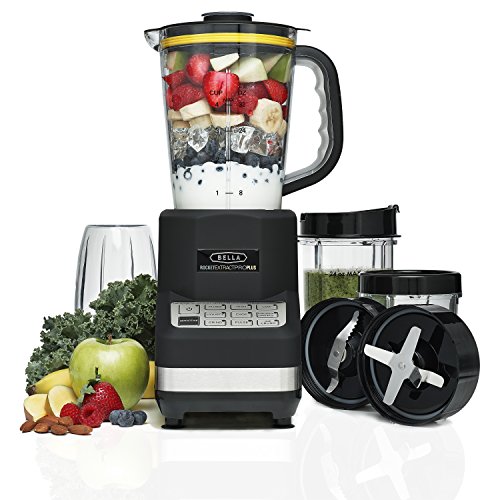 First, the Rocket Extract Pro Plus. This blender is amazing, to say the least. I love this blender so much, that I'm buying myself one, when Sarah heads to school. You can make Smoothies with this blender, crush ice, puree, chop nuts, etc. You need to check the Rocket Extract Pro Plus out.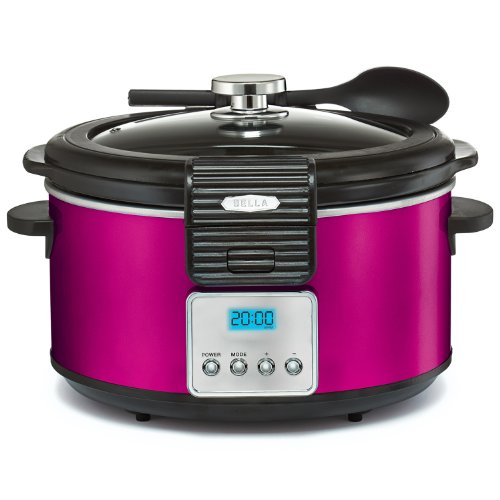 Lastly, the Linea Collection Slow Cooker. This slow cooker is super. Sarah can start her lunch before class, program it, and get ready to go to class. This is great, because her dorm friends can take turns paying for the food, and it'll save them a ton on going out all the time. I love the spoon rest on the lid.
Connect with Bella: Shop | Facebook | Twitter
Disclaimer:
This product was received from the Company for review purposes only. All thoughts and words in this post is my own and I was not paid to endorse it. I am only voicing my opinion about this product.