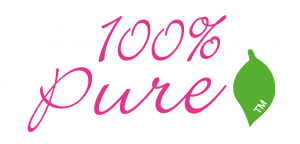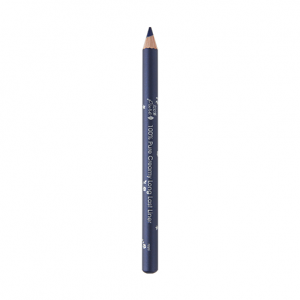 We are very careful with what we put into our body, but often forget about the outside. Makeup is absorbed into our skin and reaches our bloodstream from there.
With sensitive skin, I was always "forced" to go for more natural options. Nature's own ingredients are the best for my skin, and for yours too. While chemicals might offer short-term benefits, the long-term harm is so much worse. 100% Pure knows this, and that's why they created the most amazing makeup line, made from nature.
"Our skin absorbs every little thing we put on it. Unfortunately, most commonly bought beauty products contain quite a lot of harsh chemicals, synthetic fragrances and damaging toxins. Once the skin absorbs these, it can be hard to rid. These chemicals can then go on to cause clogged pores, skin irritations, premature aging and much much more.

However, this is easily combated with our line of all natural beauty products. Formulated with high performing antioxidants, naturally occurring vitamins and essential oils, our beauties will not only give you a picture perfect finish, but they'll also improve the health of your skin in the long run!"
100% Pure has an amazing and extensive line of beauty and body products that are truly healthy. Their new line includes hydrating cosmetics that will keep you looking vibrant, beautiful, and glowing!
Creamy long-last liner has your eyes defined!
This smooth liner is healthier for you too! It has Vitamin E, which nourishes that delicate area, and the natural ingredient list will amaze you. Make your eyes pop, the healthy way.
While we're on the eyes, let's take a look at the eye creamstick.
It takes the guesswork out of eye shadow, while making you look alert and awake like never before. Pop it into your purse to pull out and touch up in a moment. You can use it as an eyeliner too, adding brilliant touches around the edge. It is loaded with antioxidant and vitamin rich fruit pigments, and none of that garbage that irritates your eye.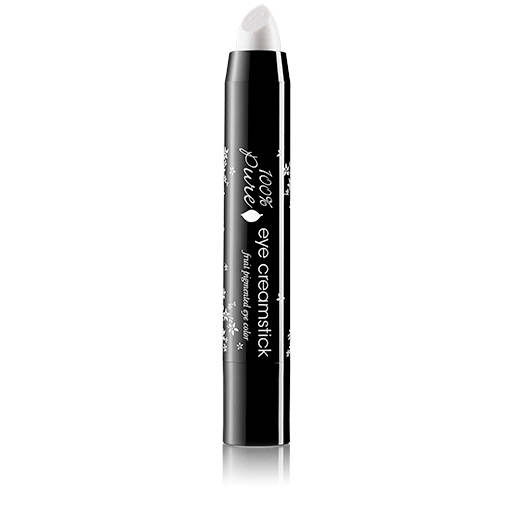 Finish it off with the Maracuja Mascara – the hydrating, comfortable solution.
I've always had problems with mascaras, but 100% Pure's Maracuja oil mascara does the job! It is full of natural lash conditioners, and really makes my lashes look great! The packaging amazed me too – not only is it beautiful and fun to use, but it also comes in an outer tube for the perfect presentation.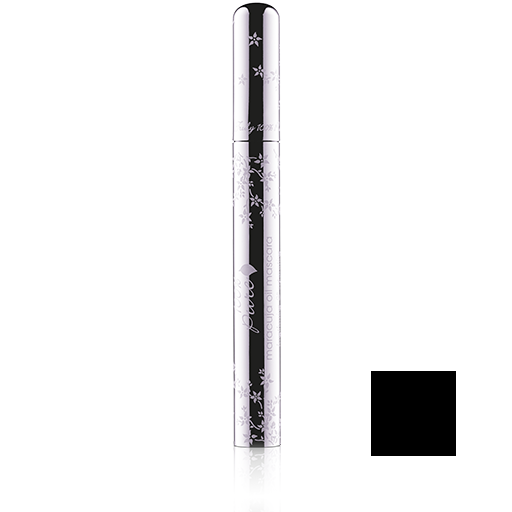 Look polished all day long with the Lip Creamstick: Vitamint.
Here is where I need to provide a little backstory… My lips have been unusually dry lately, and so I've been avoiding putting anything pretty on them. Until this amazing product came along. It is the smoothest, creamiest PRETTY lip product I have seen lately! Since I started using it regularly, I have completely gotten rid of my dry lip problem. Plus, it looks great and the color lasts all day! Can you believe it's dyed with fruit? Apparently, once again, nature wins!
Don't forget to polish up your complexion, with the Maracuja Oil Sheer Air Cushion Foundation
This hydrating foundation is impossibly easy to use. Because it's sheer, it looks really natural, adding a natural glow to your skin. And yes, you have a right to call it natural, even if it IS makeup, because it's all from nature! It slightly evens out your skin tone, and hydrates your face like never before. And once again, I was impressed by the packaging.
Whether you are looking to treat your skin better, or your body, make sure to start with the makeup you use! 100% Pure has everything you need to help you do it. Not only will you not feel like you're compromising on your beauty, you may even like these better (like I did!)
Connect with 100% Pure:
Disclaimer:
This product was received from the Company for review purposes only. All thoughts and words in this post is my own and I was not paid to endorse it. I am only voicing my opinion about this product.