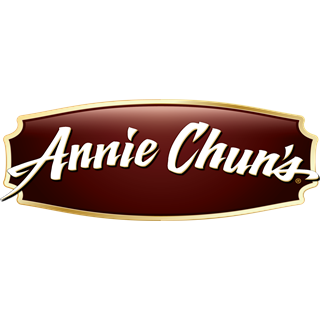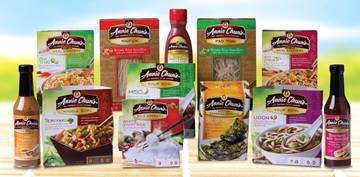 Asian food is a staple in our home; we have it at least once a week. The only problem with this is that we would go out to restaurants and that got rather expensive. Due to that expense, we start making our own stir fry at home. Unfortunately, that just seemed to take so much time that we were eating dinner later and later and started to debate the pros and cons of the expense versus the time and effort going into the cooking and eating so late. Then, we found Annie Chun's Asian Cuisine!
Annie Chun's has taken all of the effort out of having amazing cuisine at home without a great deal of expense and even more effort. No matter what I am craving, Pad Thai to just simple rice, they have exactly what I am looking for.
They have managed to include all of the flavors that you love from Chinese, Thai, and Japanese no matter what you are craving. This means that everyone can have exactly what they want without footing a $100 bill from the local restaurant. Looking for a crispy snack? They have amazing seaweed snacks and soup bowls. No matter what you are craving, you will find it with Annie Chun's.
A couple of months ago my husband and I decided that we wanted to start trying to make our own sushi. It took a few days to work up the nerve but we agreed that the quality of the products sold at local grocery stores is never as good as what you get when you go to a restaurant. BUT, you walk into a restaurant and you can easily rack up $80 in sushi without a blink of the eye. We tried Annie Chun's Asian Cuisine products and although it was not as pretty as in a restaurant, it was delicious. It was like having a sushi chef right in the kitchen! We are still working on making our sushi pretty but it tastes great and that is all that matters, right? Now, don't get me wrong, it did take a little more effort than just watching someone, who knows what they are doing, make it but the reward was so worth it. Having endless California Rolls makes me one happy lady and you know what they say … happy wife, happy life!
Now that I mentioned sushi, how about a quick recipe courtesy of Annie Chun's?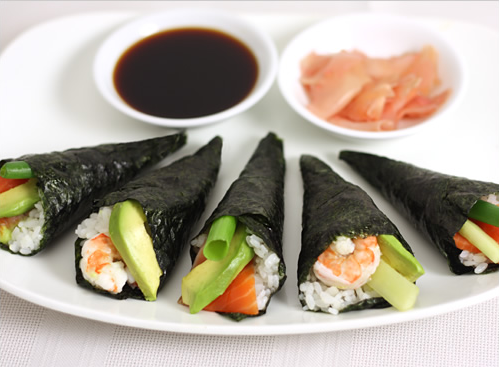 Easy At-Home Hand-Rolled Sushi
Ingredients:
Sticky white rice
Fresh veggies, like avocado, carrots or green onions, sliced lengthwise into equal sizes
Cooked shrimp, seared salmon, or seared ahi tuna
Roasted nori (i.e. seaweed)
Directions:
Choose your ingredients, keeping in mind texture, color and flavor
Once you've determined your ingredients, cut them to equal sizes
Take your sheets of nori (i.e., seaweed) and use kitchen shears to cut them in a square
Turn the sheet of nori so that it is in front of you in the shape of a diamond
Take your sushi rice—brands like Annie Chun's offer pre-packaged varieties—and press it into the middle of the sheet.
Place your fresh ingredients on top of the rice
Take the left-side corner and fold it toward the right side, like you're going to make a cone
Helpful tip: You can use a grain of rice between each side, to help hold everything in place
Dip into soy sauce, sriracha, or other preferred dip
Annie Chun's gourmet Pan-Asian products are all natural, contain no MSG and no preservatives, and are made from the highest quality ingredients. Noodles, soups, sauces, and snacks; the sky is the limit! Be sure to stop by their website for great recipe ideas and to learn more about their extensive line of products.
While you are there, take their survey and enter to win a gift basket!
Connect with Annie Chun's: Shop | Facebook | Twitter
Disclaimer: This product was received from the Company for review purposes only. All thoughts and words in this post are my own and I was not paid to endorse it. I am only voicing my opinions of this product.