It is time we have a talk. About skin, or more specifically, dry winter skin. You know what I am talking about if you suffer from winter dry skin. Your skin dries up like you spent a lifetime in the desert and lets not even mention the flakes. If you are like me in the winter your skin becomes an alligator handbag and isn't worth the gazzillion dollars it is supposed to.
I always give two pieces of advice when I talk about winter dry skin. One, exfoliate, cleanse, exfoliate, moisturize. Two, don't buy dark sheets. If you do, when you wake up you will find your skin turned into a giant snow globe and snowed over night. I made that mistake once and woke up to find myself stuck to the sheets. I swear we could have made a clone with the flakes. It is one of those times when I was glad to be single and not have someone else there to see that. It was like someone stood over me and shook snow out. Ewww.
I started making this sugar scrub two years ago. Before that I was spending a ton on body lotion and exfoliation. My skin needed relief and I would hunt the skin care aisle like a junkie jonesing for my next score. Then one day I found this recipe for Sugar Scrub ( and I don't remember where, I am a terrible person.) and it promised to moisturize while exfoliating. It was like I found a little piece of my sanity back. So I had to make it and I shared it on my blog. It was a hit and when I was trying out the Toilet Tree Professional Skin Care System with it, I decided to share it with you.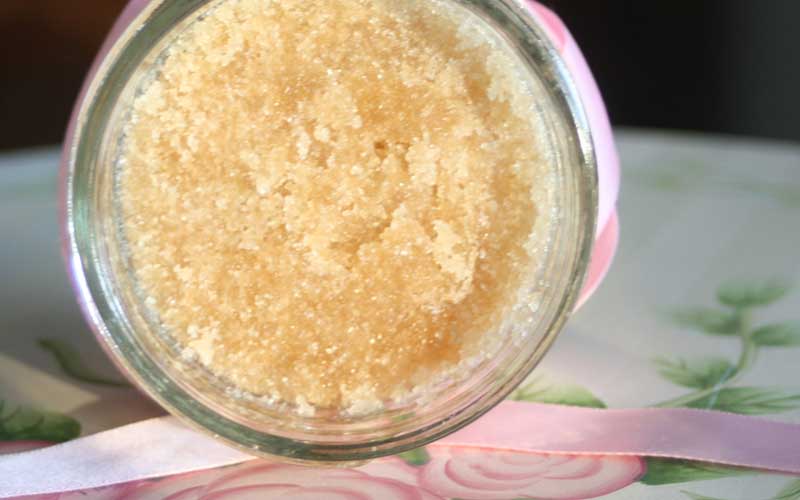 It is really simple to make-
Winter Dry Skin Sugar Scrub
1 cup white sugar ( I use raw sugar for the extra exfoliation)
1 cup of brown sugar ( I found the light version works best and you don't smell like oatmeal)
1/2 c. of olive oil or coconut oil ( Either one will work.)
Mix all your ingredients together in a small bowl. After they are mixed you will want to transfer them to a jar with a tight lid. Get in the shower and get your skin really wet. Apply the sugar scrub to your body. You can use your hands to rub it all over your body or use the professional skin care system from Toilet Tree like I do. I love the rotating body brush because it really gets the dry skin off and moisturizes at the same time. It leaves your body silky smooth. The raw sugar and brown sugar act as a exfoliator and the olive oil is a moisturizer. It has worked wonders on my winter dry skin.
The reason I love using the Professional Skin Care System from Toilet tree is because it really polishes and scrubs away impurities my body wash and cleanser leaves behind. The massaging head stimulates skin renewal and the facial brush removes stubborn makeup your cleanser may leave behind. You would be amazed at how much makeup, dirt, and oil is left on your face after cleansing. Then you put moisturizer right on top of it. The system comes with one body brush, two face brushes, and a pumice spear. It really is for your whole body from your face to your feet. Using it every time you shower will give you glowing, radiant skin in no time. With this and the sugar scrub you can kiss away dry, flaky skin and leave the snow to the snow globe!
Connect With Toilet Tree
What do you hate most about your skin during the winter?
Disclaimer:
This product was received from the Company for review purposes only. All thoughts and words in this post is my own and I was not paid to endorse it. I am only voicing my opinion about this product.