Owning Property Is Expensive
There's a misconception with a property that once you own it, the bills quit. This isn't true. You will be taxed on your property, you'll pay utility bills, and there's a high likelihood of having to contend with an HOA. Altogether, additional monthly costs on a property averaging $240k—after it is fully owned by residents—are going to be $400 before taxes.
Expect taxes to be an additional $83 a month. $400 a month is $4,800 a year, or 2% of a $240k property's value. $83 a month is .415% of total property value, so annual costs in this scenario are 2.415% of property value; or $5,796. To simplify the calculation, round up. Call annual costs at 2.5%.
Your goal is to get that number down, or eliminated, and there are a lot of ways to do it. First, look at your largest single monthly cost. It's probably going to be your utility bill, which will average $2,060 a year, or $171.66 a month—again, round up for a margin of error, call it $172. Next will be your HOA, then taxes, then repair costs.
The only way to eliminate HOA is to build a home where there's no Homeowner's Association. Taxes and repair you can't get rid of. However, you can reduce repair costs, and virtually eliminate utility bills with a few savvy maneuvers. They do have an initial cost but pay off over time. Shoot to cut $200 out of your monthly budget—you can.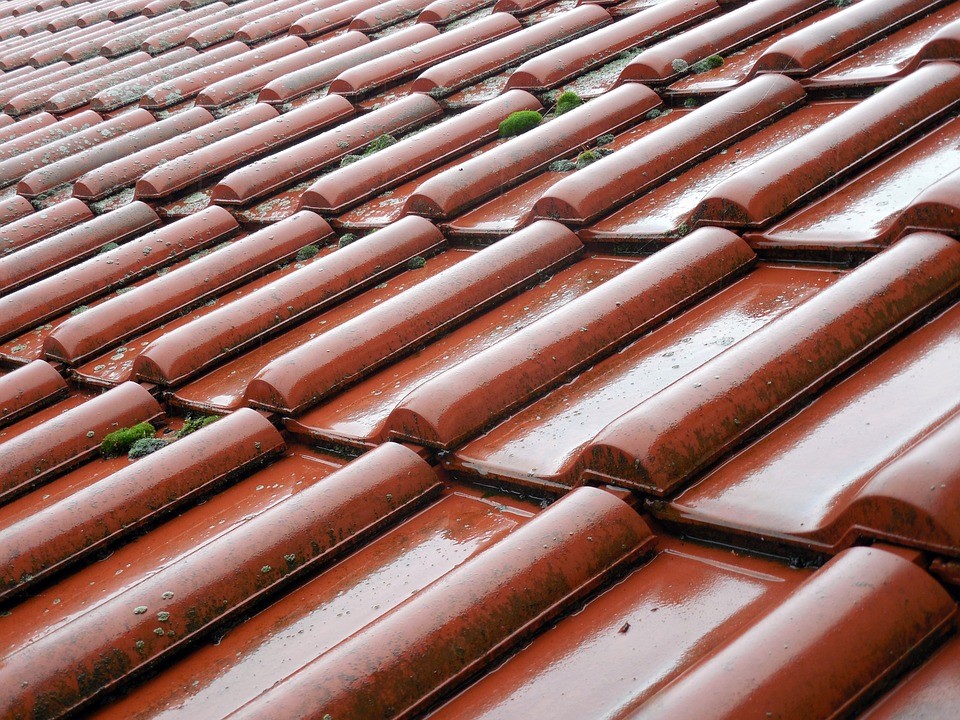 https://pixabay.com/photos/tile-roof-roofing-red-housetop-981181/
Becoming Water Independent
First, it's important to know the actual numbers. You'll want to do some calculations, and need what specific data you can find. There are many websites that can help more accurately define what overall monthly costs are going to be, such as www.energybot.com. For this writing, we'll assume the rounded-up utility bill average of $172 a month.
You can cut out grid dependence in terms of electricity and water through rainwater harvest and sustainable energy options. The continental states of the USA average over 30 inches of rainfall annually. A 1,000 sq. ft. collection surface (roof) produces about 550 gallons of water. That's 16,500 gallons a year. Homes average about 3,000 square feet of collection surface potential.
If you have a perfect collection, you can potentially collect 49,500 gallons of rainwater annually—depending on region, obviously. Average Americans use 32,142 gallons of water a year (88 gallons a day multiplied by 365.25 days). A fully-effective rainwater collection array can comfortably cover two water-conscious people.
If you've got a family, you can make things work if you're careful to husband resources. You'll need a rainwater collection system that maximizes your roof, and an average of 1,750 gallons of storage space, or about 28 barrels at 60 gallons a barrel. This will cost something like $3,400 rounded up from an average barrel cost of $120 per barrel. Add another $1,600 for filtration systems and call it $5k.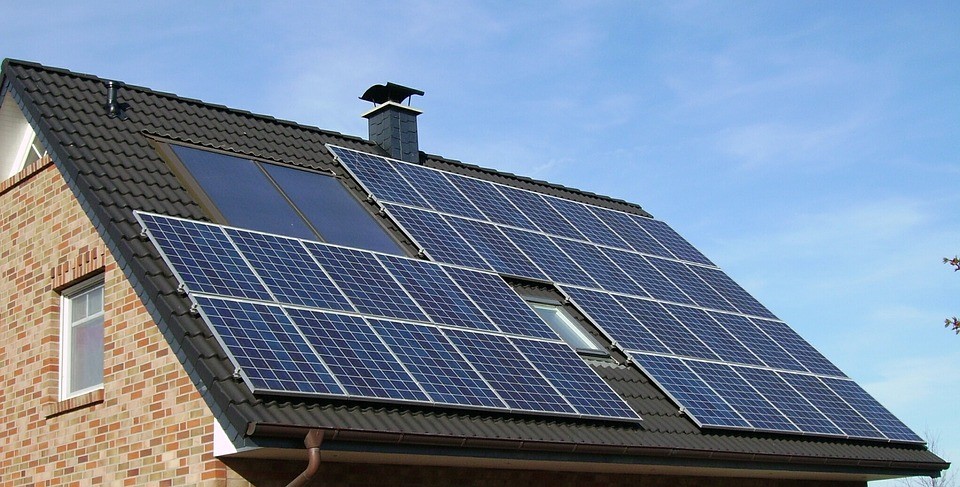 https://pixabay.com/photos/solar-panel-array-roof-home-house-1591358/
Cutting Energy And Maintenance Costs
Solar, wind, and water energy will cost about $15k total if you go the DIY route and get the most cost-effective materials. Solar panels are around $100 per 100-Watt panel, you'll likely need 3.1 kWh solar array. Surge controllers, readout arrays, battery banks, cables, and power inverters will be about another $1,900; also call it $5k. A wind turbine or water turbine will be about $5k each.
Solar energy arrays bring between $10k and $20k of property value to homes, depending on your state. In the right state, installing solar will allow you to essentially even out the cost of wind, water, and rainwater collection installation. Between these measures, you can cut $172 a month in utilities. In ten years, you save $20,640 at that rate. Additionally, you may be eligible for a tax break owing to green energy implementation.
If you additionally are diligent to upkeep your premises, you can reduce repair expenses, and probably cut an additional $29 a month from your budget. Play your cards right, you'll cut $2,400 a year from annual expenses on a $240k property. That's $24k, or ten percent of total property value, in ten years. Additionally, your property's value increases.
The bottom line is, the ideal application of this hypothetical strategy produces at least $20k in profit at the end of ten years, if not more, and makes you grid-independent. You could potentially cancel out your yearly ownership costs through deferred expenses and property value expansion. Get a consultation, plan it out, and spend a few months of installation to save years of expenses.