Gift-giving is a wonderful way to showcase your appreciation for the people in your life. They are the embodiment of your personal affections and love for a person, and because of this, there is no concept of a one-size-fits-all when it comes to gift-giving.
In fact, the perfect gift for your loved ones is a present that is thoughtful, unique, and of sentimental value. Whether it's expensive or cheap, the entire idea of a gift is to let the other person know how much you value them and how important they are.
This is why thoughtful gift-givers plan well ahead of time, make a genuine effort to personalize their present, and often end up enjoying the act and process of giving the gift and seeing the reaction of their loved ones.
We have rounded up a list of some of the most considerate and thoughtful ideas to help make your gift-giving journey a fun, exciting, and fulfilling experience.
Something Personal
One of the best ways to tell someone how intimately you know them is by gifting them something that connects with them on an emotional level. This doesn't necessarily have to be something that they explicitly need; it can be an item that aligns with their hobbies, beliefs, or their personal likings.
One way of achieving this is by gifting faith-inspired items that resonate with their beliefs that you can find in places with a curated collection, like Corinthians Corner. If they believe in a cause or volunteer with a charity, consider donating in their name to help them feel like you support and acknowledge their efforts. Another fantastic idea is giving a limited or rare edition of their favorite book to truly convey how well you know them.
You can also give gifts that align with the recipient's needs and interests. For example, a cookbook for an aspiring chef, a calligraphy kit for someone with a budding interest in perfecting their handwriting, or a bullet journal for a friend or family member who plans on getting organized with their tasks.
A Favourite Memory
Framing a beautiful picture or preserving a cherished memory is a beautiful expression of your love towards an individual.
When we suggest framing a picture, it could be a favorite memory of you both together, or even the recipient's most valued life memory like their graduation, wedding, or even their favorite vacation. Oftentimes, people like to put up pictures of their pets as well. So if your friend or family owns a cat, a dog, or any other housepet, consider framing their picture and presenting it as a gift.
Memories can also extend beyond the examples we talked about before. If your loved one has just completed their Ph.D. or their first novel and are extremely proud of their achievements, consider printing the front page of their thesis or book cover and professionally framing it. This will serve as a heart-warming reminder of their efforts and your appreciation of their hard work.
Flowers To Brighten Up Their Day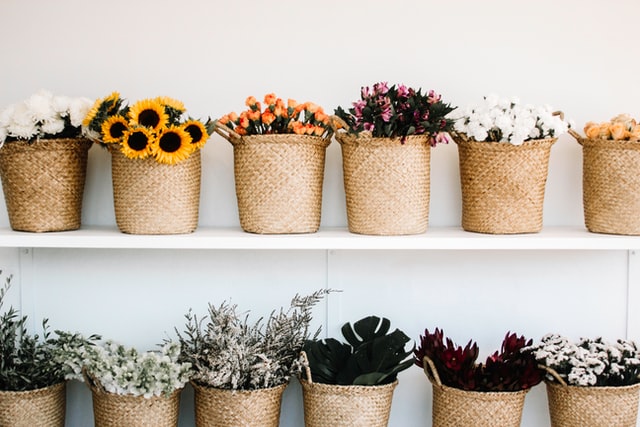 Photo by Carrie Beth Williams on Unsplash
Flower giving is a centuries-old tradition that helps exhibit feelings of positivity and cheerfulness. So if you want to let your loved ones know that you are thinking of them, surprise them by sending them a gorgeous bouquet of their favorite flowers. Despite the common opinion, you don't need a special occasion per se to send someone flowers. That is what makes flower bouquets a great thoughtful gift filled with sentimentality and love.
Nowadays, you don't even need to physically go to a florist shop to make a custom bouquet. There are plenty of online websites where you can easily curate a bespoke bouquet and add a card with a personalized message. Take this one step further and include a box of their favorite chocolates to indulge them.
Gift Them An Experience They Will Love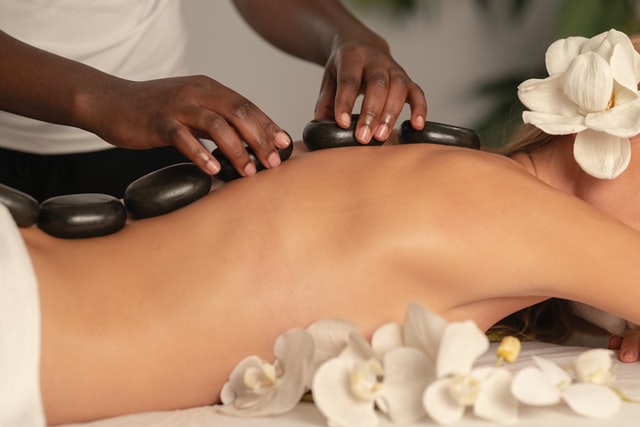 Photo by engin akyurt on Unsplash
A great way to give a memorable gift to your loved ones is by giving them 'experience' gifts. This is also a great alternative for those individuals who value a good experience over tangible items.
For instance, you can book a class at a cooking school if they enjoy learning new dishes or even sign them up for pasta making lessons. You can give them tickets to their favorite theatre show, or reserve a wine-tasting experience in a local vineyard. Other fantastic ideas include booking them a yoga class if you feel they are stressed out or gifting a spa coupon to help them relax and unwind. If your budget allows for it, consider getting them a flying lesson or making a reservation at a top exclusive restaurant.
As with any gift, the experience-based gift will also be based on the personal preferences of the recipient. Depending on what they like and appreciate or what is on their bucket list, experience gifts will ensure that they will forever cherish the memories and adventures.
Send A Care Package
Since we live in a very fast-paced world, it is likely that we neglect our own wellbeing and often forget to take care of ourselves. This is why it is a wonderful idea to send your loved ones a care package so they know that even if you can't physically be there for them, they are always in your thoughts.
Depending on their likings, send a custom care package with their favorite items such as a luxurious body lotion, a scented candle, an at-home manicure kit, or even healthy snacks like dried fruits. You can also curate a food-only basket with their favorite breads, biscuits, jams, and sweets. Consider adding a handwritten card to the care package basket for an added personal touch.
Give Them Something Handmade
Items that you make with your own hands speak volumes when it comes to gift-giving. In fact, DIY gifts are great for your mental health as well.
Whether it's a painting, a photo collage, a home-cooked meal, or even something you made in a pottery-making workshop, handmade gifts are an excellent way to convey a sense of warmth and fondness towards friends and family. Your loved ones are sure to appreciate the thought, time, and effort it took to make that piece, and will forever treasure the sentiment behind it.
Parting Thoughts
We hope that you are inspired by some of these ideas and suggestions about giving thoughtful, personalized, and meaningful gifts. This is a wholesome way to convey how deeply you connect and pay attention to your loved ones. Always remember to add a note card and opt for good packaging and presentation to make your memorable gift stand out.