If you're anything like me, you are baking nonstop from November thru January. And, I don't know about but it seems like I'm constantly replacing my bakeware but it simply doesn't hold up well.
And frankly I get tired on spending so much money on items I have to continuously replace.
I was recently introduced to 360 Cookware and they have
Bakeware that not only has a "Multi-layer construction that provides even-heating across the entire surface reducing your bake time, but each item is made from .070" thick, 5-ply, cladded material of T-304 Surgical Grade Stainless Steel. Plus it also comes with a lifetime warranty. 5-Piece bakeware set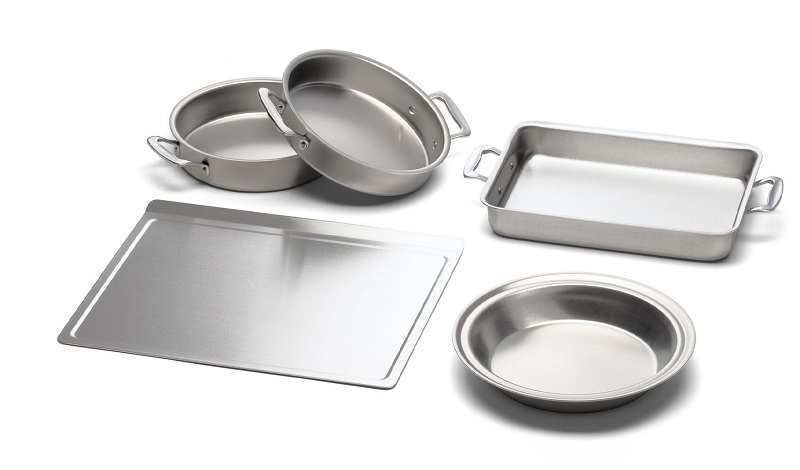 And of course for the holiday season 360 Cookware has some amazing sales going on.
360 Cookware Promotions:
"Save 25% Off All Cookware & Bakeware with code HOLIDAY25!" dates: 11/23-11/30
"Save 36% Off All Cookware & Bakeware with code HOLIDAY36!" dates: 12/26-12/27
Priority products: Bakeware (people are baking around the holidays), specifically the 5-Piece bakeware set
The winner is Ronda W. You have been sent an email. Please reply within 24 hours or we will have to pick a new winner.
Update: The winner, Ronda W. has claimed the prize.