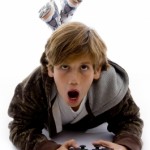 While we still don't know if we'll ever get a version of Grand Theft Auto V for the PC, non-console gamers still have plenty to look forward to in the upcoming year. The new PC game lineup for 2014 promises to bring innovations in gameplay, storyline and graphics to your computer, rivaling popular consoles like the PS4 and the Xbox One. And with such heavy competition in the market, it's no wonder PC gamemakers have stepped up—well, their game—in an effort to keep pace with the big boys.
Top Five PC Games for 2014 that you Don't Want to Miss Out On
Here are five killer games for your PC which will make you glad you didn't shell out hundreds of dollars on an expensive gaming console.
1. FIFA 14— The wildly popular soccer (or football if you're from anywhere else but the US) game from EA is back, just in time for this year's World Cup in Brazil. Since the World Cup only happens once every four years, you know that EA went all out for this year's FIFA. You can now play with some of the greatest legends ever, creating your own teams from full rosters of the biggest stars. Plus, there are some huge licensing rights that EA acquired, mainly the Brazilian National Soccer Team and some other spicy delectables that you're not going to want to miss. Add that to the amazing technology upgrades that promise no two shots will ever be alike, plus the upgraded AI that will have you cursing your screen (in a good way!) and it's easy to see why FIFA 14 is the best soccer game released to date. Don't miss an easy scoring opportunity with this one.
2. Age of Wonders III—It's been a long, looong time since 2002's breakout turn-based fantasy slash strategy thriller, Age of Wonders II, but part three is well worth the wait. Even though three's launch was pushed back from Fall of 2013, we can finally expect it to hit the shelves and the net early in 2014. How do we know? Because Markus Persson (of Minecraft creation fame) threw his substantial financial backing into the game. Even more exciting is that the original development team is pretty much intact for part three, but that doesn't mean you're getting a rehash of part two. There are now full 3D graphics and expanded RPG gameplay in what the AoW studio has dubbed the largest game in the AoW series. Wonder no more!
3.The Elder Scrolls Online—Okay, this one really goes without saying because anything that's related to Skyrim and comes out on PC, we'd all take an arrow in the knee for. This is Elder Scrolls' first ever completely online installment of the wildly popular franchise—and it took them seven years to make it. That's seven years of MMORPG madness, constantly morphing and reiterating to bring you a world that takes place 1,000 years before Skyrim. In Elder Scrolls' largest game to date (by a longshot, actually), you'll roam the entire continent of Tamriel, trying to avoid the temptation to pickpocket and derobe everyone you see. Oh, and dragons, dragons, dragons. Enough said. Be prepared to shell out a $14.99 monthly fee, a small price to pay for a world bigger, badder and better than Skyrim. Yeah, I said it—beta testing is in progress. Look for a possible April release date.
4.Broken Age—This game was completely funded by Kickstarter and the fact that it got $3.3 million dollars when Tim Schafer (the game designing genius behind Grim Fandango and Monkey Island) only asked for $400,000 should tell you how excited people are to play Broken Age. With a nod back to the olden days of gaming, this point-and-click adventure focuses on two children. You'll play as both: one, a girl about to be sacrificed by her own town and family to appease the local monster and two, a boy who is floating around space on his AI-controlled ship, bored to tears. You know, just your everyday standard stuff. With all the extra loot Broken Age raised, the devs were able to really surpass their original vision, adding tons of detail and features, not to mention signing some voice actors you just might recognize (e.g. Elijah Wood, Pendleton Ward, Wil Wheaton, Jennifer Hale, Jack Black , etc.). Look for the first part of two to arrive on Steam Early Access with the second installment following up in May of 2014.
5. Castlevania: Lords of Shadow 2— Can you really go wrong with Castlevania? I'd say no. This sequel to the 2010 game of the same name (minus the number 2) is from MercuryStream, the same studio that brought you the 2010 action-adventure original. Dracula's back and he's got a new problem (aside from Twilight ruining the reputation of awesome vampires everywhere!). Ol' Drac is taking on the outside world, stepping out from his castle in this next-gen version, meaning you should completely skip the console releases and opt for this one instead. MercuryStream really stepped it up here, letting you take your fangs and whip out into a modern-day city, roaming around the open world. Unfortunately, this is reportedly the last Castlevania that MercuryStream will do. Silver lining? That means they really tried to go out with a bang and they succeeded. Pick this one up for sure.
Image courtesy of imagerymajestic/FreeDigitalPhotos.net
Author Bio – This article is written by Huan Yuan from vipfifa14.com, a gaming website specializing in selling Fifa coins. If you wish to more in detail on how and where to buy fifa 14 coins cheap online, do check out vipfifa14.com today.