Warm pancakes or a fresh omelet might sound like an ideal breakfast, but with a busy schedule, who's got time for that?
Making sure that your kids are dressed for school with everything they need for the day as well as getting ready for work yourself is every mom's top priority from Mondays through Fridays.
However, that does not mean you should settle for an unhealthy donut or other fast food breakfasts. Instead, try these 5-minute simple breakfast ideas to make sure you and your kids have the right fuel to start the day right!
Delicious, healthy and takes only minutes to make, yogurt parfaits are the best in busy mornings. Just layer a Greek yogurt with granola and fresh fruits in a Mason jar or disposable cup and you are good to go. And if you are feeling a bit ambitious, you can even create your own yogurt ahead of time.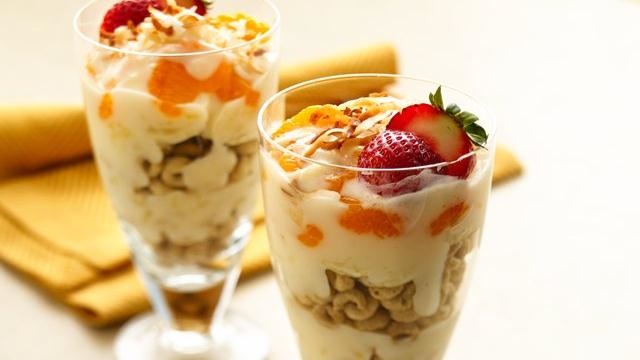 https://www.flickr.com/photos/pillsburyrecipes/6630614161/
Yep, that's right! You can have delicious scrambled eggs for breakfast without turning on the stove. You only need to beat two fresh eggs in a container that is microwave-safe, sprinkle some cheese, add any other seasoning or diced veggies and microwave for 30 seconds. Open, stir and cook for another 30 seconds until the eggs are set.
Sometimes, easy means simple. By dicing a selection of your favorite fruits and tossing them to a disposable cup, you can enjoy a healthy breakfast cup on your way to work. Kick up your protein intake by adding nuts, and cheese cubes in the mix. Not only is it a nutritious and easy option, but this simple breakfast also provides a quick boost of energy to help you get going.
For a breakfast-themed twist on crowd-pleasing tacos, spread almond butter or peanut butter in a tortilla then top with sliced strawberries, bananas or apples. Drizzle with honey for extra sweetness, roll and eat on the go!
Smoothies are a perfect, easy and travel-friendly meal! With the electric soup and smoothie machines you can have endless fruity variations to choose from. You can try out peanut butter and banana smoothies with spinach mixed up in order to sneak in some veggies.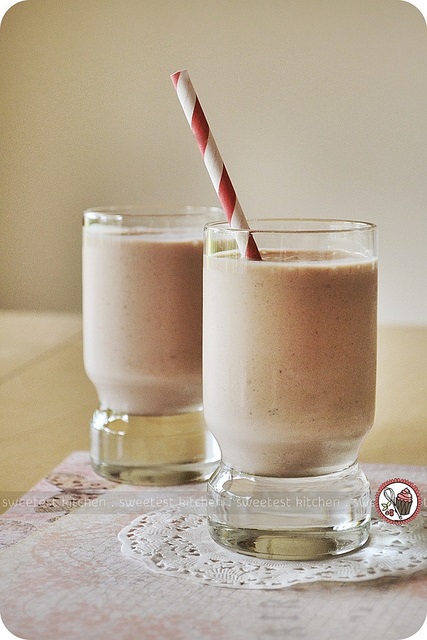 http://www.flickr.com/photos/jamieanne/8208949995/
This classic, protein-packed breakfast item is quite easy to make. If you don't want scrambled eggs, you can always go with the fun-to-eat hardboiled eggs. Just prepare some water and eggs, cook and let your kids peel and eat it on busy mornings. And if you got some extra time, you can slice and serve it with a whole-wheat toast for a more nutritious and healthy meal!
In terms of busy mornings, this tempting toast simply can't be beaten when it comes to flavor, speed and health benefits. Just top a toasted whole grain bread with buttery avocado, either mashed or sliced. Let your kids sprinkle with pepper, salt or any other toppings, and let them savor this nutritious and filling breakfast.
Cinnamon Pecan "Baked" Apple
Yogurt and fruit parfaits are refreshing, however, there is nothing like a hot breakfast meal to comfort you before a busy day ahead— particularly one that tastes like dessert! Boasting zero added sugar, a dollop of yogurt and healthy fats from pecans greatly complements gooey microwaved apples. And this warm bowl is the breakfast equivalent of a warm hug on a chilly morning.
You might not think breakfast when thinking about polenta, however, I invite you to embrace this golden cornmeal as a delicious alternative to grits or oatmeal. You can add nuts, olive oil, figs or whatever your heart desires!
It is not just an egg. It is not just toast. It is both! Egg in a hole is a great breakfast recipe that is easy and quick to make. Plus, it is an ingenious way to eat fried eggs on the go and it's the best type of comfort food that will keep you motivated the rest of the day!