Product manufacturers in today's competitive marketplace face numerous obstacles when it comes to achieving business success. From developing quality products and satisfying customer demands, product manufacturers must navigate a complex environment. In this blog post, we will outline five essential factors product manufacturers need to prioritize for long-term success.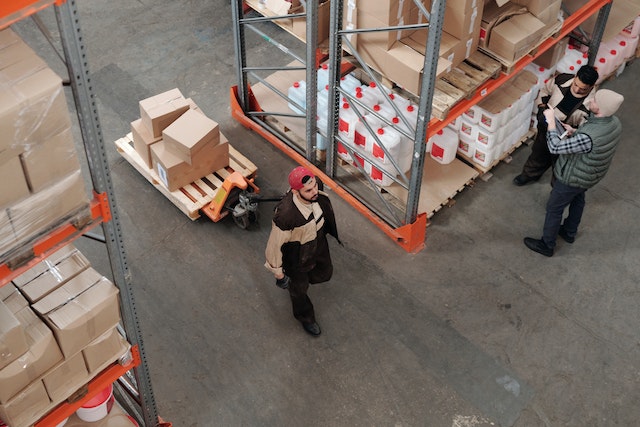 Via Pexels
#1. Market Research And Customer Understanding
A key element of any successful product manufacturing business is conducting in-depth market research and gathering customer insight. Manufacturers must devote resources and time towards identifying target markets, analyzing consumer preferences, and conducting competitor analysis; by gathering valuable insight they can better align product development, marketing strategies, and overall business approaches with customer demands – leading to increased customer satisfaction and loyalty for the manufacturer and increased sales.
#2. Quality Assurance And Continuous Improvement
To establish and enhance their brand's competitive advantage, manufacturers need to uphold high product quality levels at all times. This will create a lasting customer relationship and help build their company reputation. Implementing quality assurance processes at every stage of production ensures products meet or surpass customer expectations. From raw material selection to production techniques, every aspect must be closely inspected to maintain consistent quality standards. Manufacturers should prioritize continuous improvement by actively seeking feedback from customers, conducting internal audits and staying current with industry best practices. By prioritizing quality assurance and continuous improvement measures, manufacturers can establish the foundation necessary for lasting success.
#3. Efficient Supply Chain Management
Effective supply chain management is crucial for product manufacturers looking to streamline operations, lower costs, and enhance overall efficiency. Manufacturers must carefully manage their relationships with suppliers in order to secure timely deliveries of raw materials and components. Technology-based solutions such as enterprise resource planning (ERP) systems can enhance supply chain visibility, inventory control and demand forecasting. Implementing lean manufacturing principles and building strong communication channels with suppliers can help manufacturers reduce waste, ensure optimal inventory levels, and meet production deadlines more efficiently. By prioritizing efficient supply chain management practices, manufacturers can increase productivity while simultaneously guaranteeing timely delivery of top-quality products.
#4. Innovation And Sustainability
Long-term product manufacturers who seek long-term success should foster an environment conducive to creativity while investing in research and development (R&D) activities in order to produce innovative products and technologies. Predicting future trends and consumer needs allows manufacturers to adapt their product offerings and business strategies in response. Adopting sustainability practices is crucial to mitigating environmental impact while meeting growing consumer demand for eco-friendly solutions. One aspect of sustainability that manufacturers should prioritize is recycling. By working with pallet recyclers, manufacturers can implement recycling programs for packaging materials like wooden pallets. Reducing environmental footprint and building brand reputation through responsible sustainability efforts.
#5. High End Marketing And Branding
Effective marketing and branding play an essential part in building strong product presence and driving business success for product manufacturers. Manufacturers must develop comprehensive marketing strategies tailored to their target audiences and market positions in order to achieve optimal success. Utilizing various marketing channels – digital ads, social media posts, content marketing strategies and trade shows – to reach and engage potential customers is essential to building customer relationships and increasing revenue. Establishing a brand that resonates with consumers helps manufacturers differentiate themselves and build trust with consumers. Consistent messaging, compelling storytelling and positive customer experiences are vital components of effective marketing and branding efforts.
By prioritizing these five essential factors, manufacturers can position themselves for long-term growth and profitability. ​​Focusing on customer centricity, quality product production, optimization of supply chains, innovation fostering and sustainability as well as investing in effective marketing and branding strategies are all necessary steps for long-term success in today's increasingly complex business world. By carefully considering all five of these elements together, product manufacturers can thrive even under changing business environments.