Irrespective of whether you're having a small wedding or an elaborate event, the bachelorette party is an obvious part of the celebrations. Giving out little tokens and gifts at the party is more than just tradition, it's about showing your appreciation for the time your friends, bridesmaids, and maid of honor spend helping organize the wedding just as this feature explains on The Knot. Whether it is gown fitting sessions, choosing the cake and decorations, planning the bridal shower, or shopping for the myriad knick-knacks you need, your friends are standing beside you all the way.
Putting together a small something is a nice way of saying, "Thank you!" Go ahead and present the gifts at any time like, for instance, the bridal shower, rehearsal dinner, or bachelorette party when you know all of your girl gang will be present. As is the norm, you'll want to pick out items that your friends can use even after the wedding is done. With some online research, you should be able to find a range of things that the girls can use and remember the big event. And, to add a special touch, consider getting Customized Tote Bags. Not really sure where to begin, here are a few great starting points.
Order T-Shirts with a Cute and Trendy Message
Giving out custom t-shirts is a sure-shot way to get your friends and bridesmaids excited about the wedding. Order simple cotton tees in pretty girly colors and have them printed with cute messages. The agency where you place the order will likely have a catalog of different fonts with options for their sizes and placements on the shirts. Consider combining curving calligraphy with bold, uppercase letters and use foil printing in gold, silver, or rose gold for the festive feel. In addition to words, add tiny cartoons of a ring, heart and arrow, champagne glasses, or any other logo that matches the wedding theme.
Aside from regular tees, depending on the weather, you can also opt for tank tops, round neck, racerback tanks, scooped neck, or Vee neck tees. Your girlfriends can wear the tees with a jacket if the weather is warm or flaunt as is at the bachelorette party. Tanks are also a great option if you're having the party on a beach.
Order Customized Tote Bags with Small Essentials
Your bridesmaids and friends are going to need a collection of small essentials for the wedding. Order pretty tote bags and have them customized by having the printing agency inscribe individual initials in pretty letters. Enjoy the excited laughs and squeals of joy at the small items the totes contain. For instance, sticks of lip balm, small bottles of makeup remover for accidental disasters, hair ties and floral bandanas, and wrist bands. You could also toss in a small bottle of perfume, miniature box of candy, or a phone case. The folks at The Knot have a whole lot of ideas you can borrow.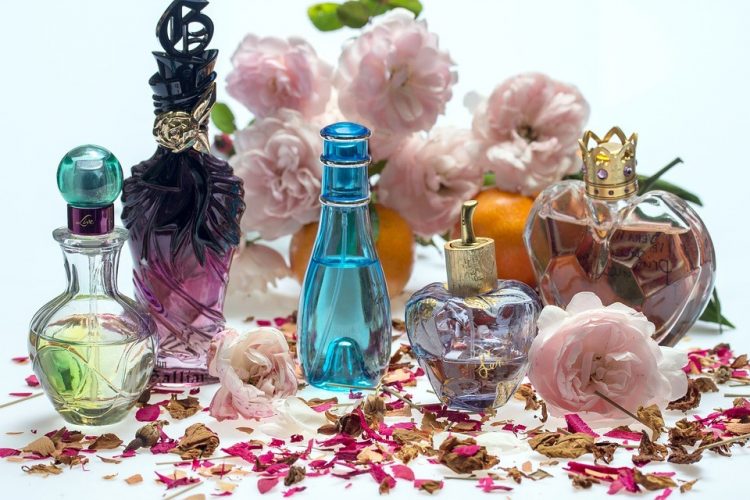 Order Drawstring Bags with Hangover Kits
If you're putting together a mix of stuff for the bachelorette party, a good idea would be hangover kits placed in drawstring bags made with cotton, linen, or synthetic materials. If you're not quite sure what goes into a hangover bag, check out this article on Brides. You'll find ideas like eyedrops to clear red, puffy eyes and have them looking fresh for the wedding, Advil, Aleve, or Tylenol to soothe sore muscles and bad headaches, mouthwash and mints to freshen breaths, Gatorade for energy and vitamin boost, Tums, and a bottle of water for rehydration. Throwing in a few Band-Aids to manage the foot sores from too much dancing will be much appreciated. And, don't miss the customization. Carry over the themes and messages from the tees or have initials imprinted on the bags.
Order Supplies for a Beach Bachelorette Party
Organizing a fun-filled, sunny beach wedding in an awesome idea, but if you're also having an ocean-side bachelorette party, make sure your bridesmaids and other attendees have the necessary supplies. You'll be surprised at the range of items you can order complete with personalization. For instance, choose sun hats, beach towels, floral sunglasses, bandanas, and of course, tees. Think sleeveless, tank tops, racerback tanks, or even, Tie Dye shirts that look super cute. Make sure to throw in a few other essentials like sun block, a bottle of water, lip balm with SPF, and even, beach flip-flops and your friends will love the attention to detail and the fact that you think of everything to make them comfortable.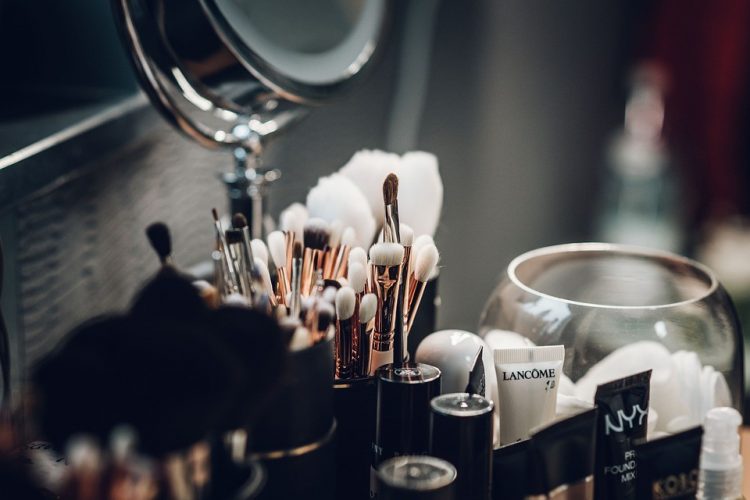 Order Skincare Products for a Spa Bachelorette Party
Spa parties are another way to celebrate the upcoming nuptials of the bride and are becoming increasingly popular just as Nina Callaway reports on The Spruce magazine. What better way to prepare for the happiest day in your life than with a spa session where you and your entourage can get some pampering to look absolutely amazing on the Big Day. The best idea for mementos of a delightful afternoon of fun, games, and wild jokes would certainly be a collection of skin care products. Order personalized tote bags and fill them with things like a nail care kit, bottles of perfumes, nail polishes, organic handmade soaps, lip balms, bath salts, and an array of miniature moisturizers. You could end up being the star of a bridal group that has the best-looking skin ever.
Make Your Bachelorette Party Truly Memorable
A bachelorette party is a wonderful way to celebrate the start of a brand-new life with someone you love and adore. Your friends and bridesmaids will be making the last days of being single truly memorable for you. Go ahead and show them how much you appreciate their time and affection by putting together lovely party favors. Match them to the theme of the wedding and make sure that the items you choose are usable and will be cherished by your girl gang for a long time after the wedding.