Find a pair of worry-free, kid-friendly headphones that will give your child the best audio experience for their favorite shows, music, games, and audiobooks.
The holiday season is just around the corner; it's a time of excitement for children who are expecting presents. For parents, however, it might be a time of uncertainty when trying to choose a perfect gift for their child. This coming Christmas, why not give your child their own pair of headphones?
To make your search easier, we picked out three brands of the best kids' headphones for your child. But first, let's discuss why headphones are a practical gift and what to look for when choosing your pair.
Must-Haves Of Headphones For Kids
In this digital era, kids are typically tech-savvy even at an early age.
Young ones nowadays tend to have a surplus of their own personal devices – smartphones, mp3 players, and computers – all of which require headphones for a more personal experience. Fortunately, manufacturers have designed headphones based on children's specific needs.
Here are important factors to consider when choosing the right headphones for your kid:
Hearing Protection
Although it's relatively safe for children to use headphones, prolonged listening at high volumes poses a greater risk for damage to their hearing. To help reduce the risk, it's an absolute must that you choose headphones with volume-limiting capability.This will make it impossible for your child to turn up the volume to its maximum level.
Durability
Children tend to be rough on almost everything, headphones included. So when choosing your child's new headphones, pick one that will withstand rough treatment. Also available are models with waterproof features for protection against accidental spills.
Size
Children need headphones appropriately-sized to fit their heads comfortably. Choose a set with an adjustable headband to ensure a good fit for better sound quality and comfort.
Comfort
Using headphones for several hours can be tiring and uncomfortable to your child's ears. To reduce discomfort, consider choosing headphones with padded headbands and soft ear cups.
Appearance
Children often develop their own style even at a young age. That's why their color and design preferences are also important considerations in choosing the right headphones. Kids' headphones are available in a variety of styles that appeal to children of any age and for both genders.
A variety of selections are available to fit your child's needs. Considering all the aforementioned factors, here are our top 3 picks for you:
1. iClever Kids Headphones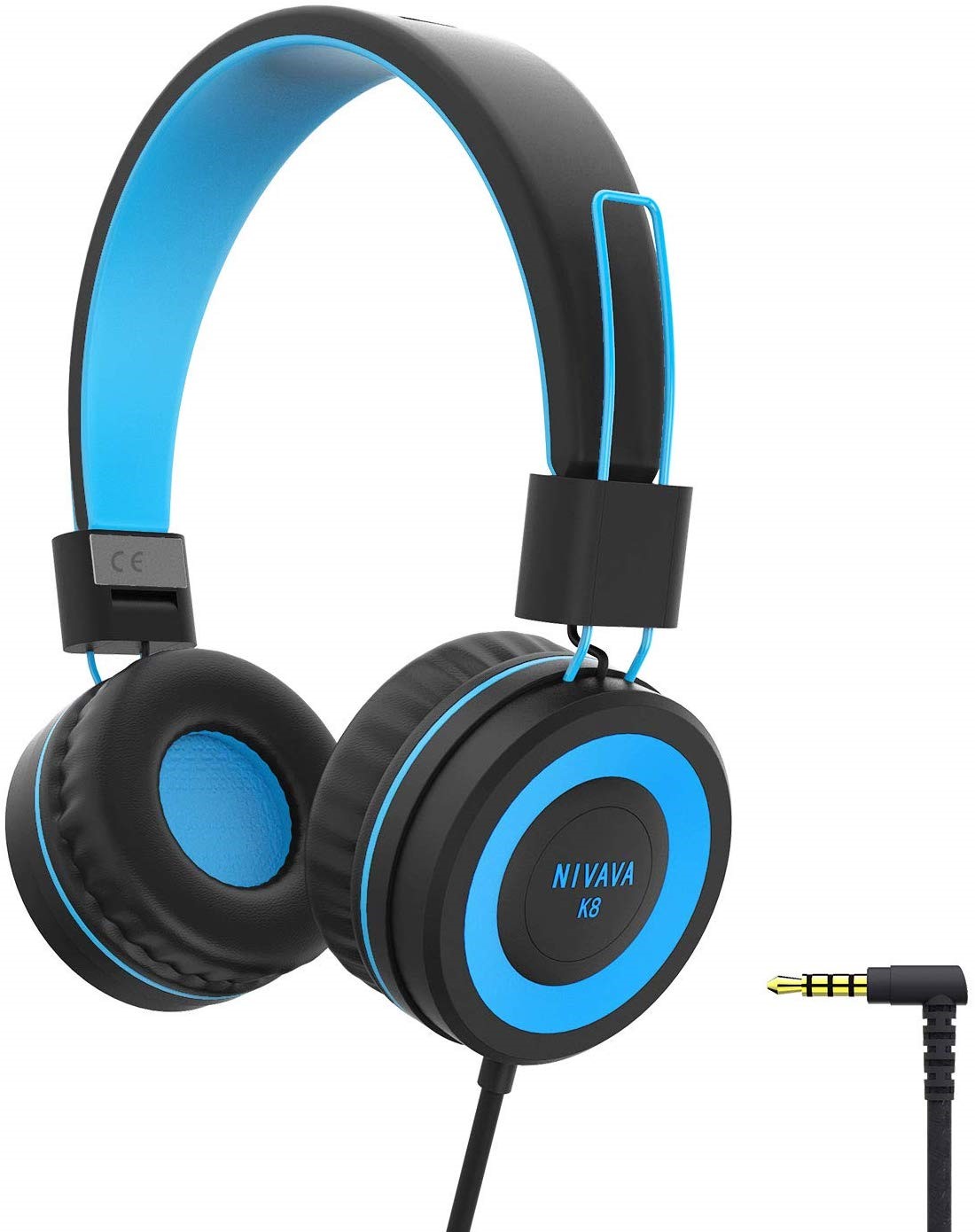 Built-in volume limiter
With iClever kids headphones' built-in volume-limiter, there's no need to constantly monitor the volume. It automatically limits the volume at a safe level for your child.
Cushioned earmuffs and flexible ear cups
Cushioned earmuffs provide comfort for longer listening. The ear cups are flexible which decreases fatigue when worn for lengthy periods of time.
Soft, durable, and adjustable headband
It's metal slider headband is padded with thick foam for added comfort during listening sessions. Made of stainless steel, it can withstand rough treatment. It's also adjustable to fit different head sizes.
Nylon fabric wires
Premium nylon fabric wires are durable enough to withstand pulling and dragging.
Foldable design
Foldable design offers convenience in carrying and storage.
Vibrant color and lightweight design
iClever kids' headphones are available in vibrant colors: blue, pink, black/blue and blue/yellow. They are lightweight, making it easy for your child to carry.
Wide compatibility
iClever kids headphones are compatible with any device that has a 3.5mm aux.
2. CozyPhones Kids Headphones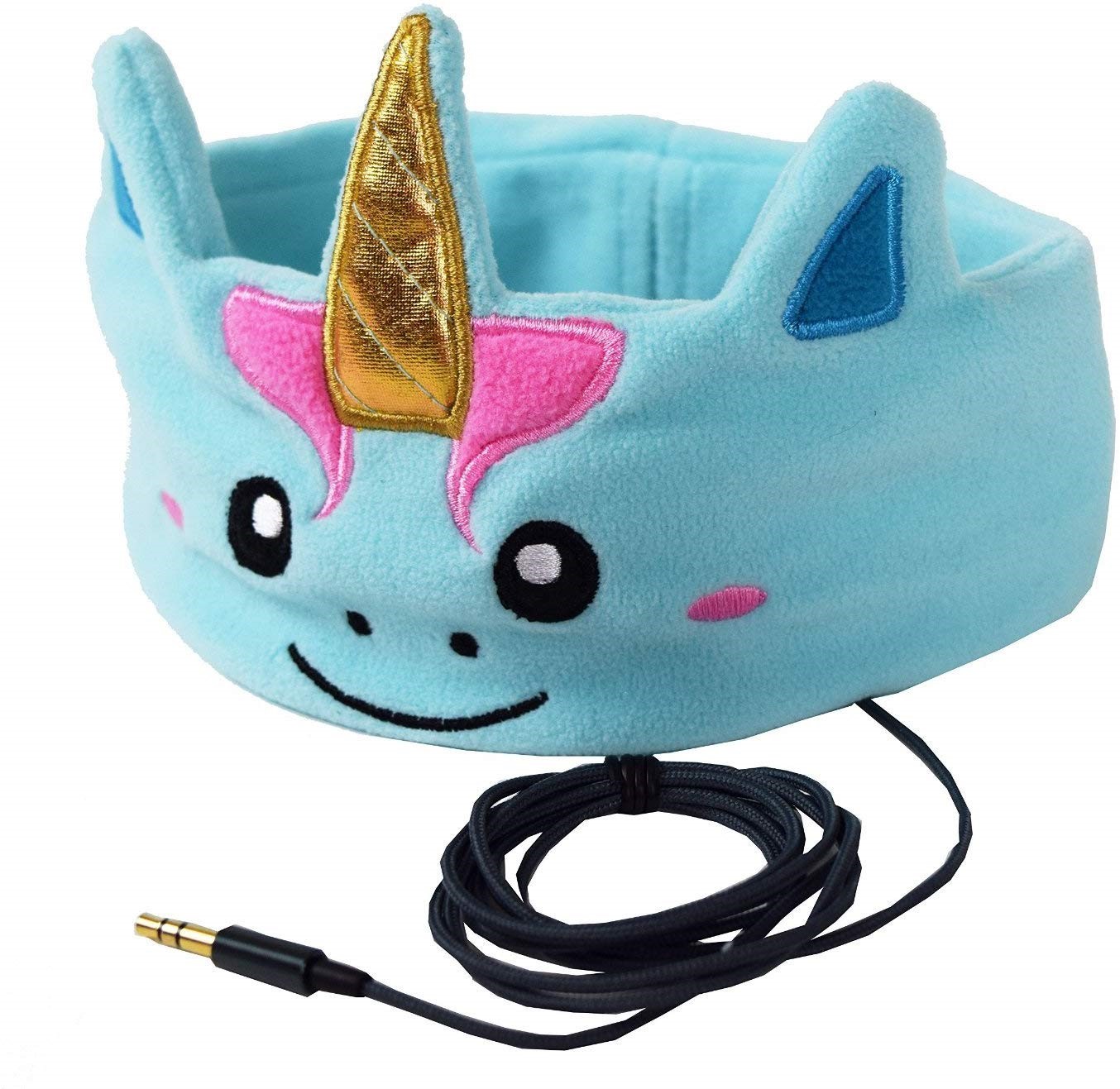 Cute headband designs
CozyPhones kids headphones' headbands come in an assortment of cute and fun character designs that any child would love.
Ultra-thin, volume-limiting speakers
Ultra-thin speakers limit the volume to a safe level for your child.
Braided tangle-free cord
A flexible and durable tangle-free braided cord can withstand rough treatment from children.
Fleece headband
Made with fleece, CozyPhones' headband is soft and comfortable to wear. It's also washable, foldable, and easy to carry.
3. NIVAVA K8 Kids Headphones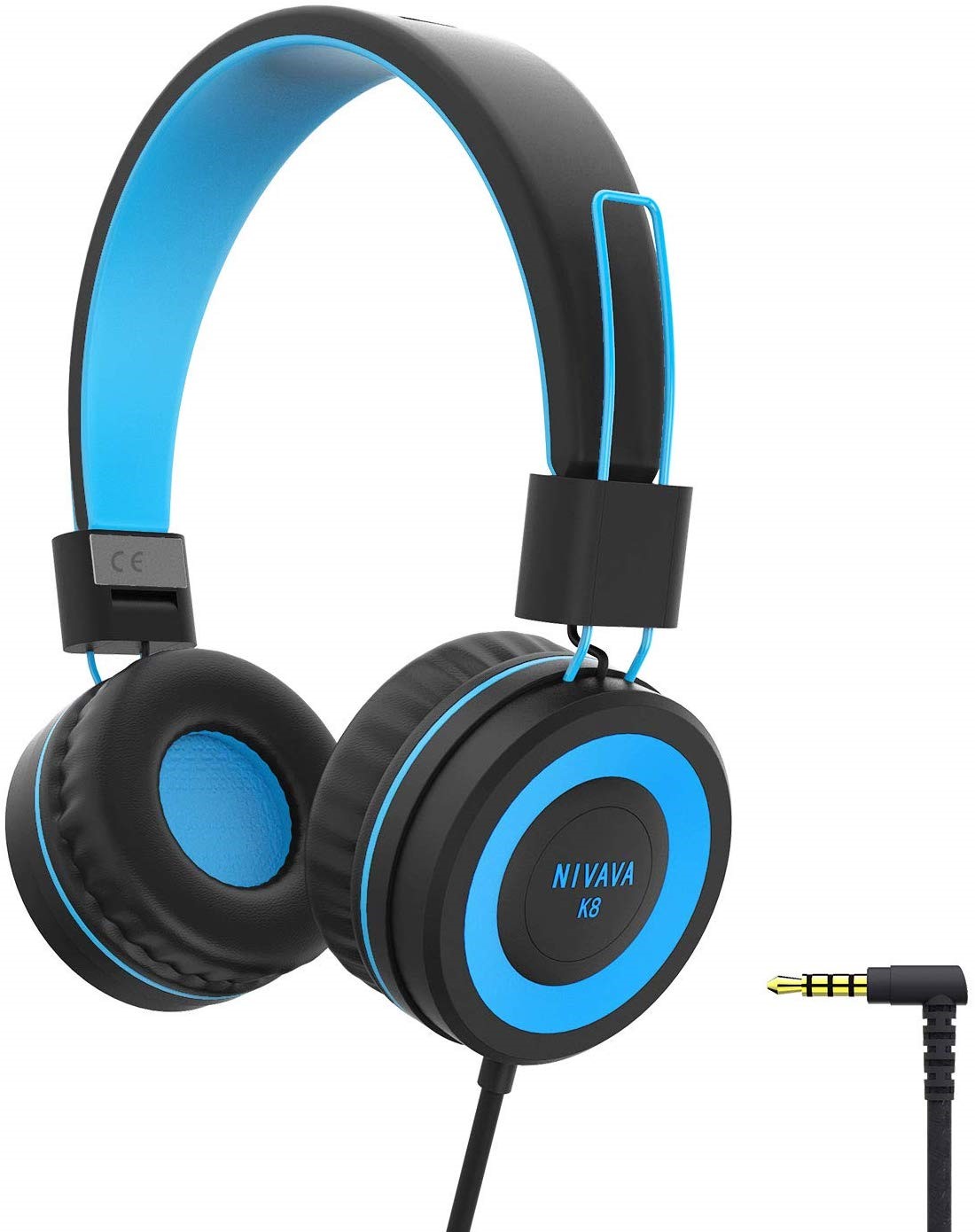 Stereo bass headphones
NIVAVA K8 stereo bass headphones provide excellent sound quality.
Soft on-ear headphones and adjustable headband
Soft padded on-ear headphones are comfortable with an adjustable headband that is made to fit different head sizes.
Nylon braided cable
Made of nylon, NIVAVA K8 kids headphones' braided cable is tangle-free and durable enough to last against wear and tear.
Lightweight and foldable design
With its lightweight and foldable design, NIVAVA K8 kids headphones are easy to carry and store.
Conclusion
As a parent, giving only the best for your child is your main priority.
This coming Christmas, get your kid excited with a new pair of kids' headphones. You can choose a pair with cool and fun designs without compromising on your child's safety and comfort.
We hope this article will help you make the right decision when deciding which headphones will best serve your little one's needs.