Running your own successful law firm certainly isn't an easy task, but it's no doubt achievable when you can take the time to follow a few key steps. Thankfully, this guide contains some of the most important features that you need for your law firm if you want to stand any chance of thriving for years to come. So, what are you waiting for? Read on to discover more!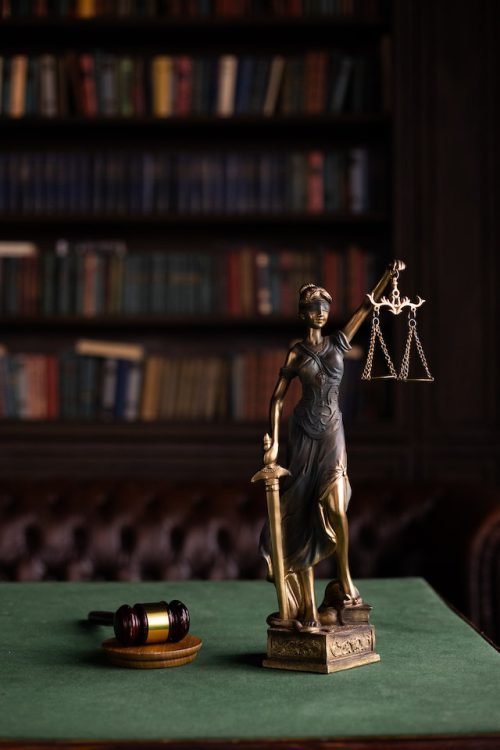 Hire A Strong Team Of Experienced Experts
One of the most important steps that you must follow if you want your law firm to achieve success is to hire a strong team of experienced experts who know what they are doing. You cannot make the mistake of employing someone who still needs considerable training and attention, as although this may seem like a form of 'future proofing' your business, it's only going to lead to mistakes, delays and potentially even client complaints if they don't know how to deal with things properly. Always take the time to vet potential candidates with as much scrutiny as possible, as you need to be able to maintain complete faith in the person you're going to be hiring to help your law firm grow. Request a 'bare minimum' that you expect any applicant to have under their belt before they get an interview, including things like qualifications or training, as well as professional experience and authentic references. If you do ask for references, then be sure to take advantage of the chance to reach out to them – you'll be able to get an unbiased look into how they perform in a professional setting, which can be extremely valuable when you're making a final decision about which candidate best fits your business.
Market & Advertise Your Law Firm Effectively
Another key feature of a successful law firm is an effective marketing and advertising department. You need to have at least one team member whose sole job is to advertise your business, otherwise you risk getting little attention and very few clients. No one is going to know about your law firm unless you take the time to get your name out there and really put your brand on the map, so there's no time like the present to begin. There are many effective forms of marketing for law firms that you can get involved with, starting off with social media. Social media advertising is so quick and easy, and it can yield great results when you post engaging content, maintain an attractive aesthetic and get involved with trends. Another marketing method that can be of benefit to law firms is billboard advertising, as road sign billboards can attract masses of attention – especially from local clients. If you want to attract local clients more than anything else, then dip into a little bit of leafleting too. Posting some promotional leaflets through letterboxes in your local area will certainly help to drum up some attention for your law firm!
Never Take On More Than You Can Handle
Last but by no means least, you must not ever take on more than you can handle if you would like your law team to thrive, as distraction and overwhelm are never easy issues for a legal professional to manage. You cannot layer too many different cases on your staff at once, as they're simply going to get lost amongst a sea of paperwork while spreading their attention far too thin. If you don't have that staff or the time to take on another client, then simply advise them that there will be a small waiting period until you can handle their case – when you explain that this is simply due to how busy your staff are, they are going to feel nothing but more trust and confidence in your services due to their obvious popularity. It's much better to have a client wait a few weeks before things get started than have their case rushed and rejected, so never take on more than you can handle if you want your law firm to leave its competition in the dust behind it!
Final Thoughts
Becoming a legal professional and opening your own law firm takes a huge amount of time, energy, study and cash, so it's fair to say you're going to want to follow any step possible to turn this hard work into profitable success. Fortunately, taking the time to implement these 3 key features will certainly help you to turn your dreams into a reality, so get out there and boost your law business like never before!